Green Tea injects a cool energy into Sympatico's hemp clothing collection
Posted by Rose on 14th Jul 2022
Freshly brewed at my dyers, Green Tea will inject cool energy into your summer dressing.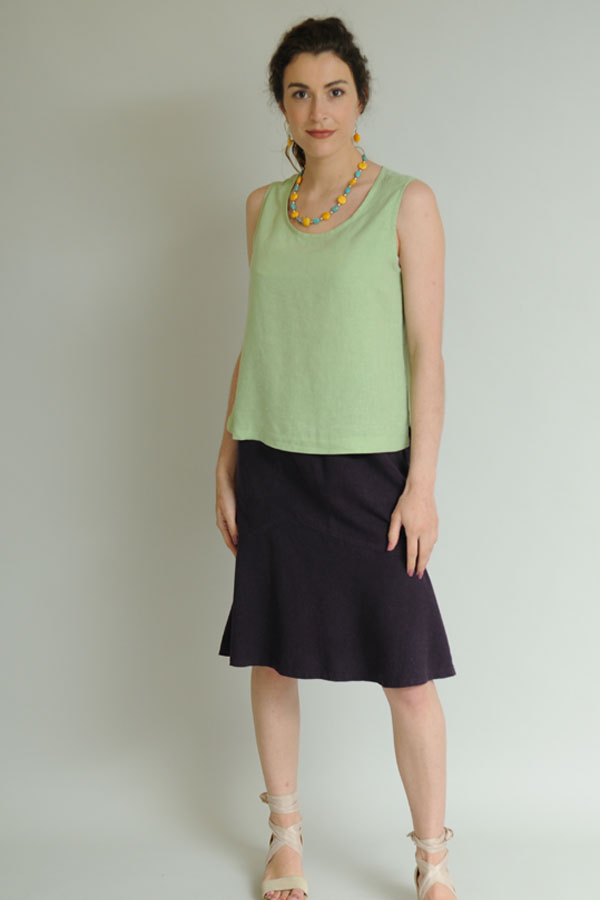 Green Tea Tank Top with Plum Flip Skirt: a cool summer combo.
Green Tea, Sympatico latest shade, is a cool, clean green that makes a great choice for summer dressing. It also coordinates well with most other Sympatico shades and works for many skin types and hair shades. I'm fairly well stocked in a variety of Tops as well as Cropped Pants in Green Tea. If I don't have your size and style, I can cut and sew it to order at no extra charge. Just give me a call at 541-899-3988 or email me here to order a special cut.
For locals who prefer to shop in person, I'll also have a selection of Green Tea items on hand this Saturday at the Lithia Artisan's Market in Ashland.