A special delivery in time for the holidays
Posted by Rose, Sympatico Clothing on 8th Dec 2016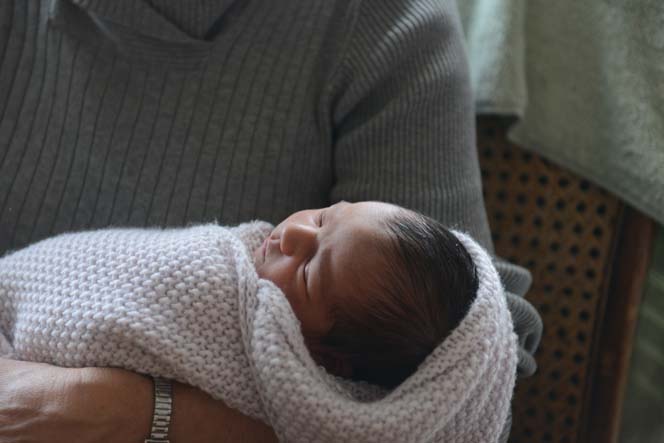 I had the honor of attending the birth of my second grandchild this week, a girl named Shasta. Though I live almost a 6-hour drive from my son and his family, I booked a room nearby for the due date plus a few days after. My daughter is a trained photographer and came along to document the event.
Labor had begun the day we arrived and at 2:30 the next morning, my son called to say it was time. My son, his laboring wife, their 3-year old son, three midwives, my daughter and I crowded into their small apartment to await and assist in the birth. Shasta emerged in the early morning hours, healthy but tired from the effort.
It's so inspiring to witness a birth: an act of faith, desire and hope. Each time I reaffirm important aspects of my life, be they meaningful work, good relationships or eating well to stay healthy, I emulate this effort to live fully and live well. Like Shasta's birth journey it's not easy, but it's precious.