How to care for hemp clothing
Posted by Rose on 21st Sep 2018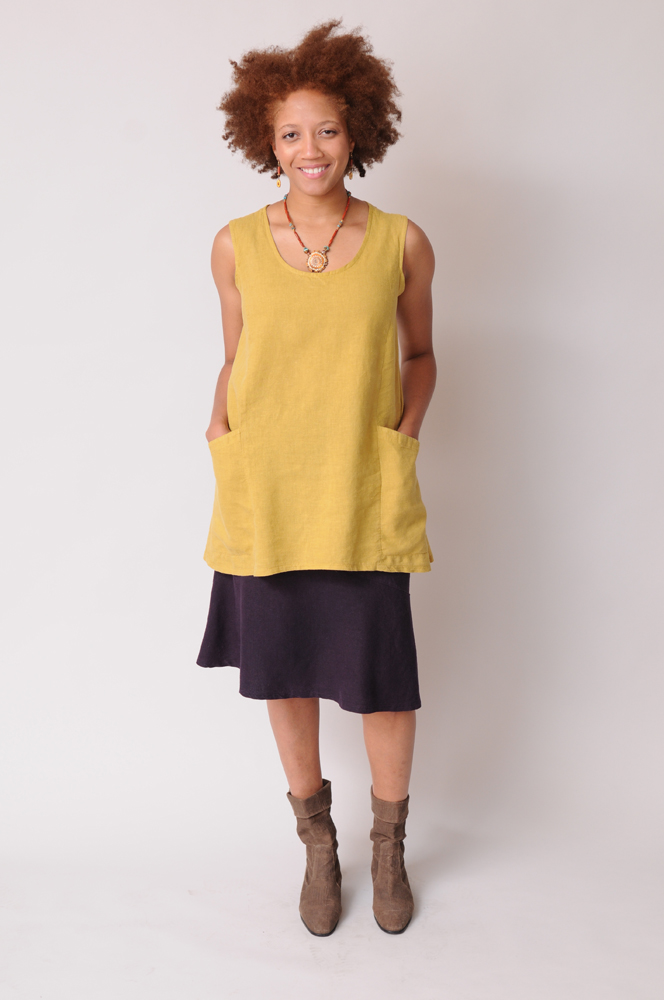 The hemp content in the Trapeze Tunic and Flip Skirt is easy care and very durable.
Actually, most of us already know pretty much what to do with easy-care natural fibers like Sympatico's blend of hemp and Tencel. The classic wisdom applies:
Wash cold unless stained. Hemp is durable and does not require hand washing.
For stains, use detergent directly or presoak, and use warmer water.
Don't expose clothing to dryer heat or iron until you're sure the stain's gone.
Dry cleaning is ineffective. Hemp does better with washing.
Keep darks separate.
Avoid setting wrinkles by removing promptly from the washer/dryer. Over-drying actually increases and sets wrinkles.
If you hang dry, arrange garment on the hanger and smooth collar, pockets and hems, as needed.
Heat and moisture remove wrinkles, so spritz or dampen in the shower or throw in the dryer for a few minutes to relax wrinkles.
If you iron, use fairly high heat. Test on the reverse side to prevent shine, especially on darker shades.
Hemp is tough: it wears in, not out and grows softer with use. A couple of dryer balls or tennis balls in a cool dryer hasten the process.
Avoid chlorine bleaches on hemp. Oxy bleach products work better and are more Earth-friendly.
The 55% hemp content in Sympatico's fabrics dries faster with fewer wrinkles thanks to the Tencel content. It's the hemp that gives the fabric its remarkable durability and odor-resistance. You can usually get several wearings from one cleaning. A third of a garment's environmental footprint comes from its care. Here's more about caring for clothing in general in eco-friendly ways.
Explore: Ways to minimize laundering