Behind the scenes at a sustainable clothing company
Posted by Rose on 18th May 2020
A day in the life of sustainable clothing company, Sympatico
While many lives have been upended by the pandemic, here in rural Oregon our routines remain largely unchanged. Although we're wearing masks when shopping, social distancing and miss seeing friends and family, we get how lucky we are to have minimal disturbance to our lives, and for that we are grateful.
A day in the life here at Sympatico has a certain rhythm that my husband, Marty, and I have grown comfortable with. As home-based workers for decades, we still occasionally tussle with the boundaries between work and home. But we've also both worked away from home, punching clocks and trying to meld with corporate environments. So we both treasure the flexibility and freedom working at home offers when it comes to staying healthy and finding a balance.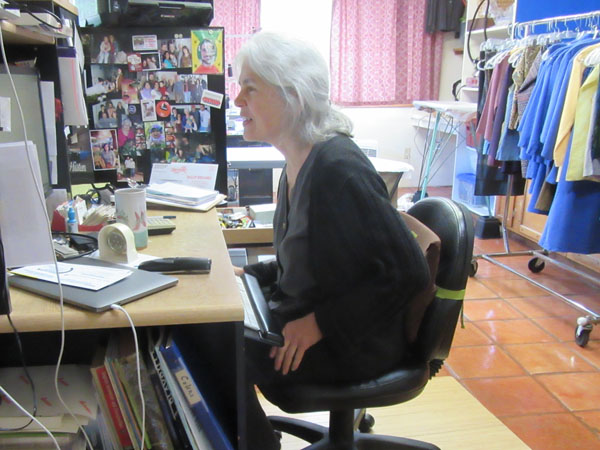 Rose checking orders and starting the day with desk business.
The Sympatico workday begins when I check orders and deal with emails. Marty then packs the day's orders in what he loves to call the "Sympatico Distribution Center," in actuality our converted former 3-car garage that now houses inventory, a packing table, and our cutting room.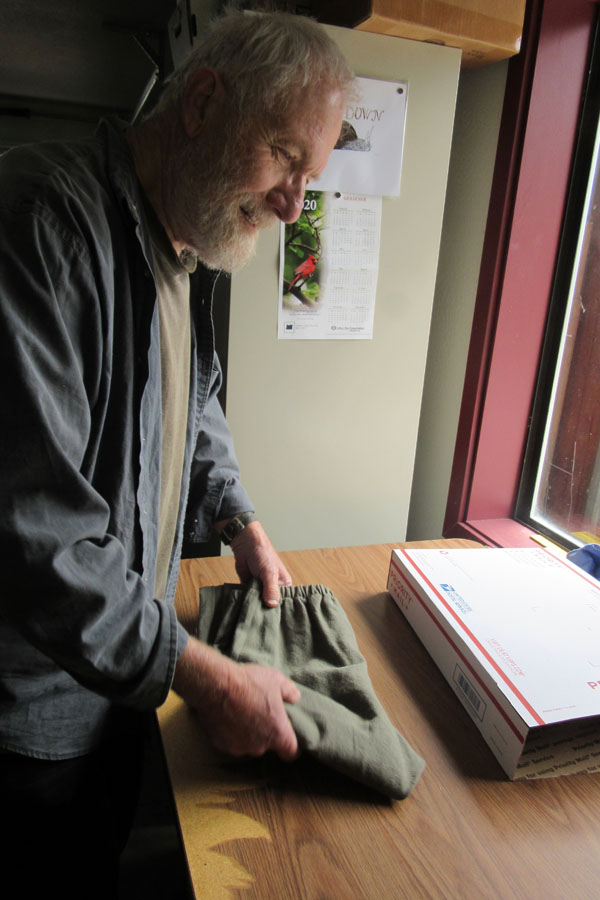 Marty is both the shipping department and the chief PR person.
Thanks to our wonderful rural USPS service, we rarely have to venture into town to ship packages. Most of the time, our carrier, Sierra, picks up your orders while delivering our mail. I typically spend some time every morning exploring new ways to get the word out about Sympatico while trying to grasp all the latest technology and media that's involved in running even a micro-sized business these days. As a tiny business, I may wear a lot of hats throughout the day: salesperson, marketer, designer, cutter, and stitcher.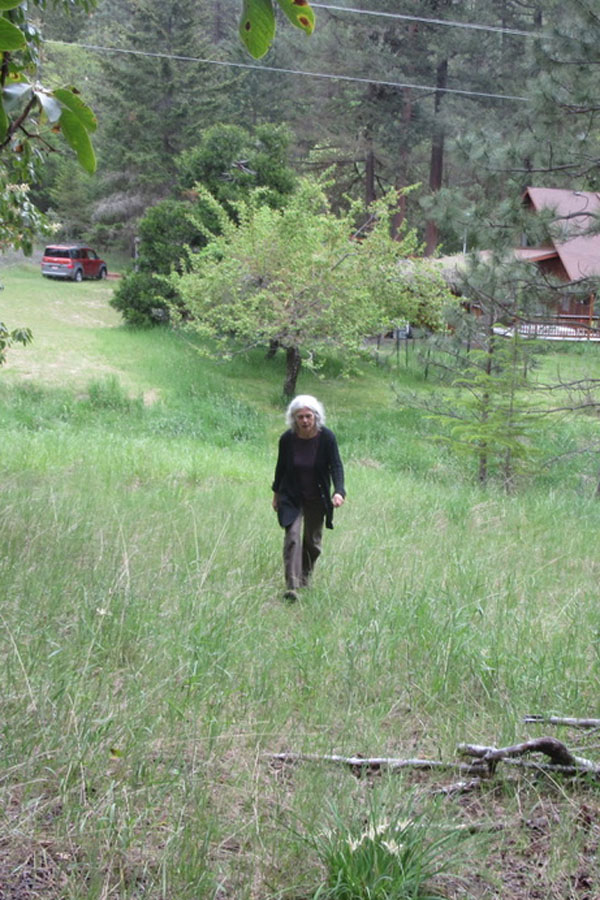 Our daily walk that begins at our back door and moves into the forest is a precious time to refresh.
Around midday, Marty and I walk up Woodrat Mountain, the summit behind our house that's a popular launch point for paragliders seeking the notable updrafts there. For us, the wooded walk makes a wonderful transition and respite from computer screens and spread sheets. With the Applegate Valley spread out below us and surrounded by the Siskiyou range's snowy peaks, our walk makes a wonderful break.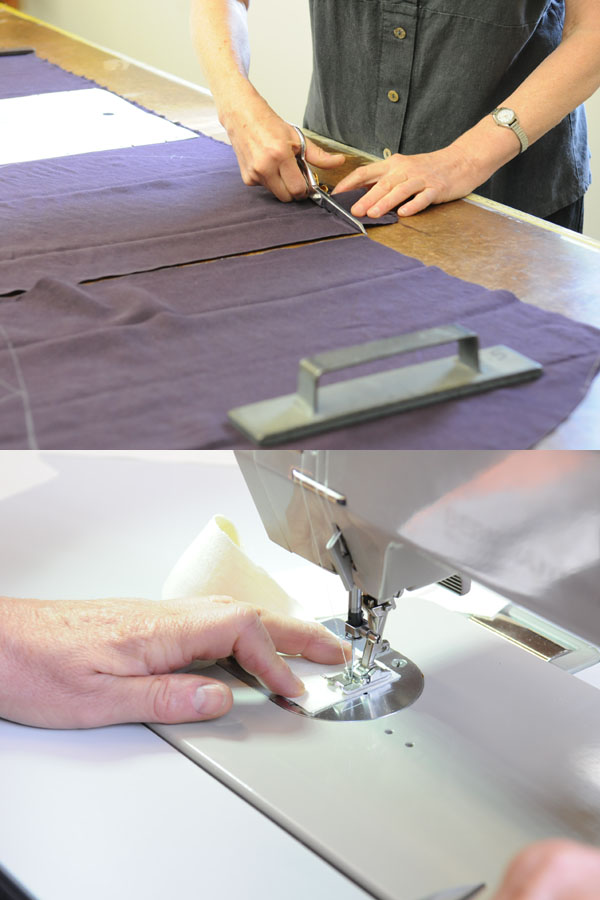 Afternoons are usually for pattern making, cutting and sewing.
We take turns making dinner and evenings are taken up with books, gardening, catching up with the world online, and watching a movie if our sometimes wobbly satellite web connection is up to it.
Back in the 1970s and 1980s when we were proponents for home-based work, we felt it would take several decades to become a normal part of American work life. Little could we have imagined something like COVID-19 would be a catalyst in making that happen. As we consider the ways in which the world will be different and how we will work post-pandemic, home-based employment will likely become far more common. It will be up to all of us, both the self-employed and those who work from home for others, to find ways to integrate work more completely into our lives. But at the same time, we'll need to figure out how to maintain the boundaries that may be needed between work and home life.
Based on nearly fifty years of doing that juggling act, I think it's an effort well worth making.