Getting to gratitude
Posted by Rose on 14th Dec 2022
Noticing all the gratitude-worthy people and things around us can make a vast difference for ourselves and our world.
It's no secret or surprise that most of the world's spiritual traditions value gratitude highly. No matter who we are—trillionaire or ordinary human being—being grateful seems to help uncover our ability to abide with more upheaval, more change. It cranks up our equanimity in the face of what seems to be chaos.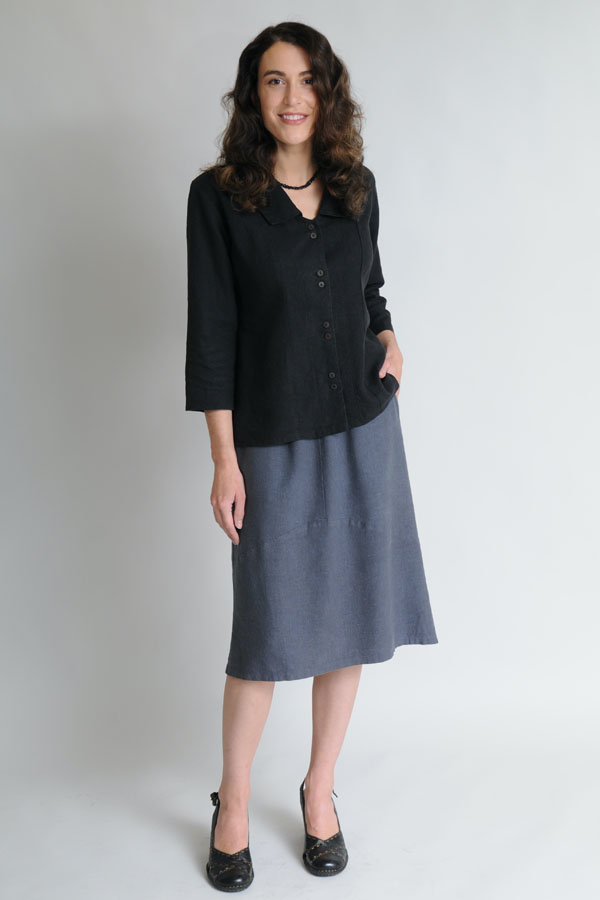 Black Princess Top with Graphite Curved Skirt.
But because we tend to stop noticing the everyday things that we take for granted, having some kind of practice that helps us notice those things worthy of our gratitude can help bring about more peace and contentment. A gratitude journal or simply reflecting on the day's events nurtures acceptance and resilience when change is afoot everywhere.
Not that you necessarily need convincing, but I came across this concise rundown on all the ways practicing gratitude is good for us and our world.
As we head into Thanksgiving and the year-end holidays, I hope to take stock regularly on all the gratitude-worthy people and conditions in my life. And that, dear readers and customers, includes you!