Giftable jewelry that celebrates minimalism
Posted by Rose on 31st Oct 2019
Traveling the craft fair circuit together over the years, I've come to appreciate the minimalism in metalsmith and jeweler Karen West's creations. I find we share a similar design ethos, one that aims to keep things elegantly simple. With the holiday season coming up, I asked Karen to create earrings and a pendant that would be offered through Sympatico exclusively. I love the pieces she came up with.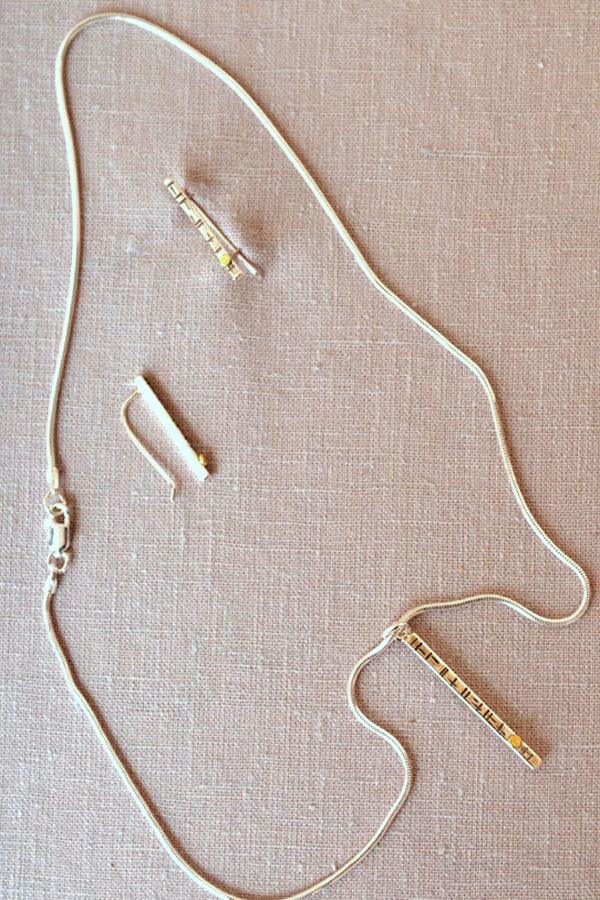 These earrings and pendant from Karen West of Eggtooth Originals embody elegant simplicity.
Both designs are made with recycled metals and come in gift boxes with an included polishing sheet to keep them looking lovely. Like me, Karen makes it a priority to seek out suppliers who operate sustainably. She sources her materials from Rio Grande, a New Mexico supplier to jewelers in its eighth decade of providing ethically sourced, US-mined minerals. The company focuses on minimizing its footprint. Karen is enthusiastic about dealing with Rio Grande. "I send all of my scrap silver and gold back to Rio Grande for credit. They even take the silver dust that falls into my catch tray after sawing out a piece of silver. And their buildings are solar powered!"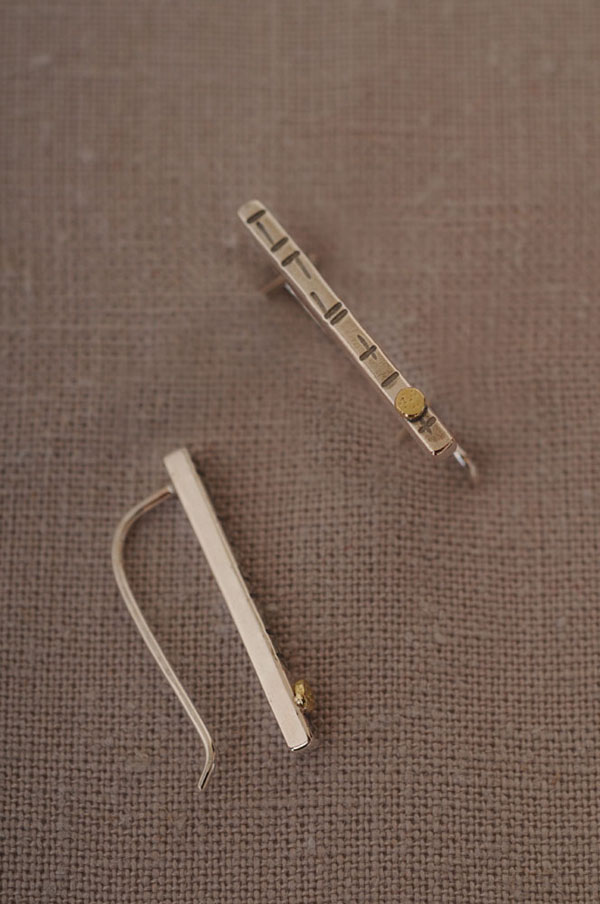 Silver Minimalist Earrings with 18K gold
Simple, elegant sterling silver earrings have a hand-stamped pattern along their length and a textured disk of 18K gold. Ear wires are sterling silver. Approximately 1" long.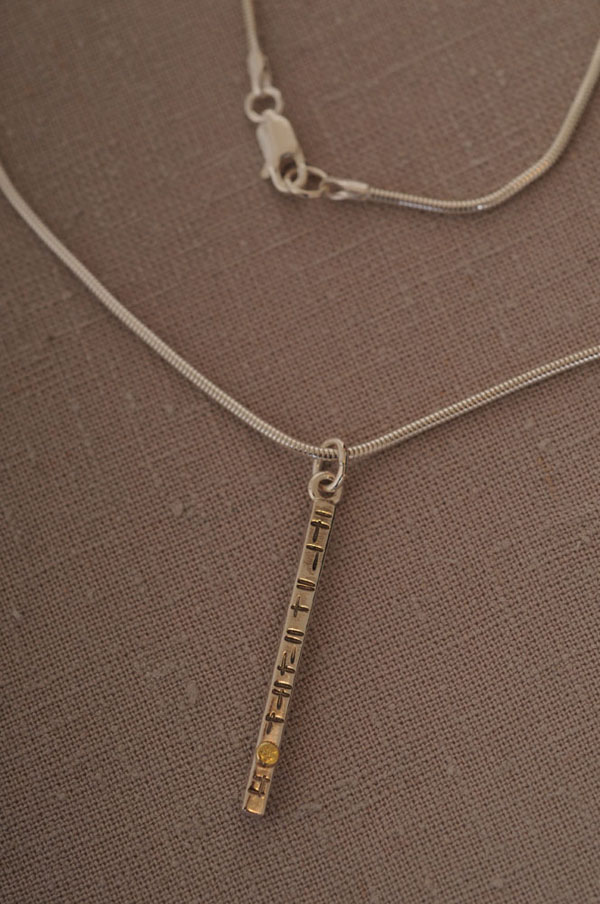 Silver Minimalist Pendant with 18K gold
Sharing the same elements as the Earrings, the Pendant also has a lengthwise hand-stamped pattern and textured 18K gold disk. It hangs from an 18" long Italian-made sterling silver chain. Approximately 1-½" long and 1/8" wide.
I asked Karen to share her artist's statement and here's what she wrote:
After 25 years as a wildlife biologist, I closed that career and focused full time on the craft of jewelry making. I attended jewelry classes at a local community college, a small studio in Berkeley, California; and finally, Revere Academy of Jewelry Arts in San Francisco. After spending the first few years focusing on learning various techniques and approaches to design, I understand what it means to "find my voice" and reflect that in the jewelry I make. I work to express my authentic love of nature with an emphasis on botanical textures, simple curves, found stones and an earthy, organic look to the jewelry I make.
You can explore other work by Karen along with the creations of her woodworker husband, Jack, here.