Is bad data undermining the sustainable clothing movement?
Posted by Rose on 19th Oct 2022
A lot of the statistics we see about sustainable fashion are questionable. What can conscious consumers do?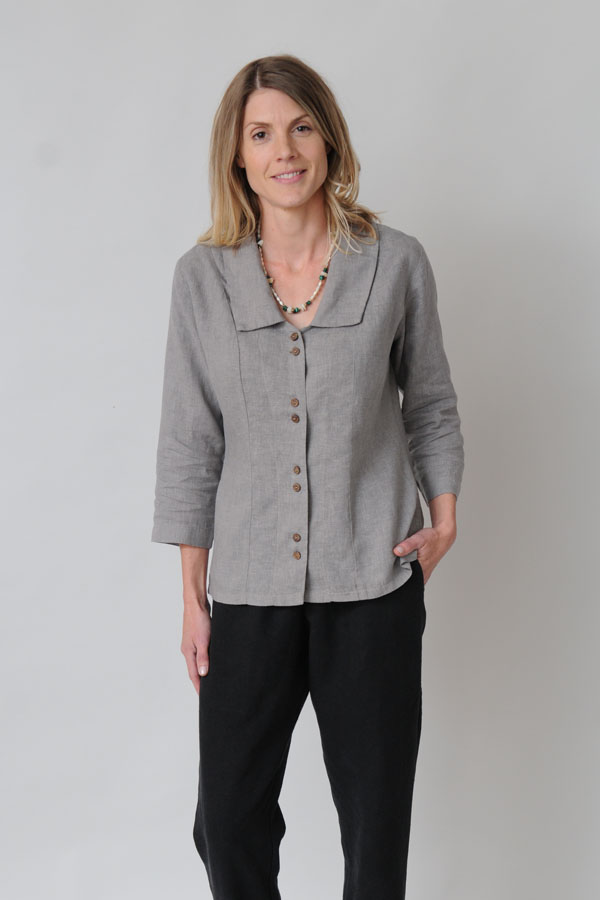 Hemp - Tencel Tuxedo Top in Grey Fog and Stovepipe Pants, Black
Have you heard how it takes 20,000 liters of water to produce a tee shirt? Or the factoid that nearly 60 percent of all clothing ends up in landfills or incinerators within a few years of their production? Those claims and many like them turn out to be dubious at best and in some cases invented, if you'll pardon the expression, from whole cloth.
The fact is we're desperately short of facts when it comes to fast fashion's global impacts. A recent Harper's Bazaar story looks at the reasons for and consequences of playing fast and loose with the statistics. Part of the reason stats are hard to nail down is due to the way fashion is so deeply interwoven into other industries such as industrial agriculture and big oil. Identifying and accurately measuring fashion's role as it interacts with corporations from other industries is a challenge. Compounding that challenge, there's a serious lack of unbiased studies and research to help fix the situation. Some brands have launched their own studies but the influence of their marketing departments casts doubt over their numbers and independence.
The result is that fashion journalists and eco-activists tend to repeat and magnify statistics that may be fact-free. That doesn't mean their underlying contentions are wrong. Crimson-colored rivers, devastated agricultural land and forests, and microplastics in our bodies and drinking water all point to the inescapable fact that our environment is in crisis and fashion clearly plays a significant role. But just how significant is hard to say.
So if stats are likely incorrect, what can we do?
The world is an imperfect place and opaque supply chains don't help when it comes to trying to do the right thing as an apparel buyer. I try to look for transparency wherever it is offered in purchasing my own clothes. After reading the Harper's Bazaar story as well as a 2020 Vox article by eco-fashion journalist Alden Wicker, I think a certain amount of skepticism is wise when considering the claims of global-scale clothing manufacturers. To whatever extent you can, shopping for your wardrobe with small-scale, local producers who are open about their materials and methods will help.
Beyond that, I rely on common sense and pragmatism. I try to avoid all petrochemical-derived fabrics, but the reality is small quantities of synthetics such as Spandex and Lycra are hard to avoid, even if you purchase natural-fiber clothing. Be discerning. Buy those items you can see yourself wearing for years to come, And don't flog yourself; you're doing your best to help. For more ideas, check out Sympatico's blog post, How to Spot Ethical Clothing.