Lurik Scarves— the undiscovered Javanese textile art
Posted by Rose on 7th Nov 2019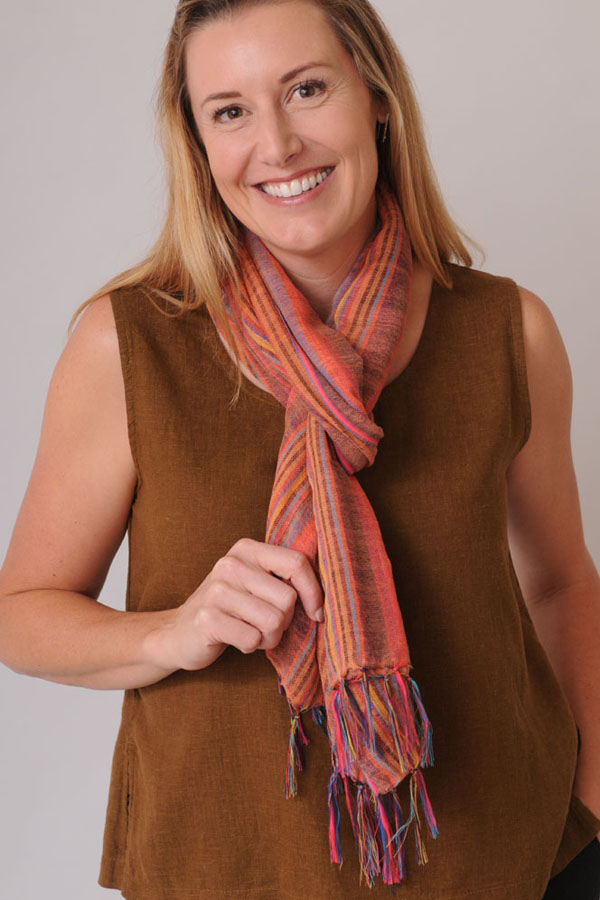 Coral colored cotton lurik scarf. Lurik shades include a broad palette of tones ideal for accessorizing.
Unlike the far better-known textile arts of batik and ikat, the traditional Indonesian hand weaving process known as lurik is largely unknown in the West. Maybe that's due to its humble origins as an affordable fabric worn by rural men in Java. In my visits to Yogyakarta, a Javanese hub for traditional arts, I've been happy to find lurik dyeing and weaving is alive and well, providing work while keeping these linear fabric motifs alive.
Sympatico's newest scarf collection features lurik designs in cotton in an array of colors ideal for spicing up your cool-weather outfits.The scarves are about 22' x 70", excluding their fringed ends. I selected them while visiting the Tenun Lurik Kurnia workshop in Yogyakarta where I checked out the intricate dyeing, spinning and weaving processes.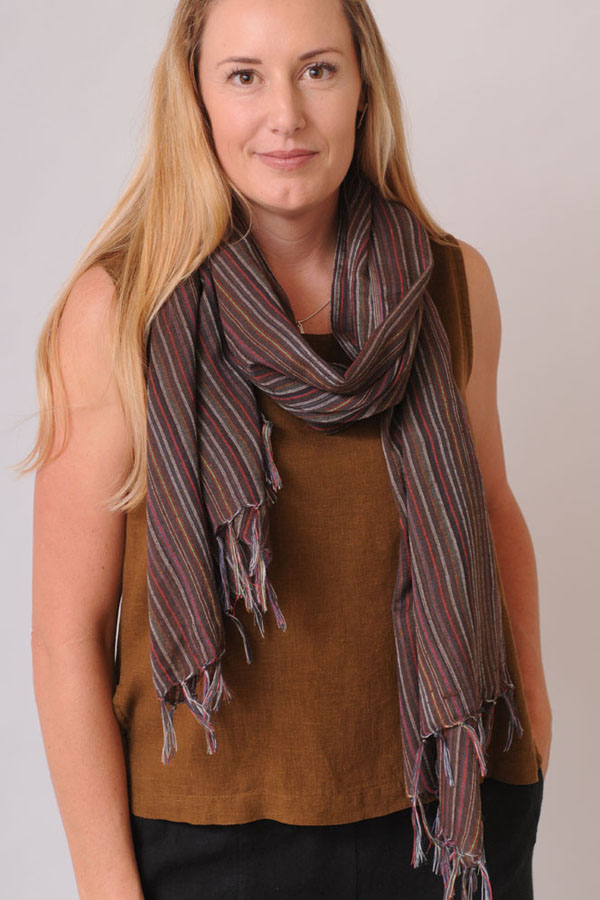 Brown colored lurik scarf.
Lurik, which means striated, is a fabric created through a series of remarkably painstaking steps. Designs always contain striped and/or checked elements for which yarns are dyed in very specific color palettes. The yarns are then carefully untangled and sized before being spun into threads. Working on pedal looms, weavers set up as many as 2700 of these threads to create the desired pattern.
Designs reflect traditional Javanese themes and concerns. For example, there's a lurik pattern known as "udan liris" (gentle rain, drizzle) that consists of broken, scattered lines. The pattern symbolizes prosperity and fertility. Another striped lurik pattern is called "tutu watu" (glittering, shining stones) and is thought to ward off misfortune.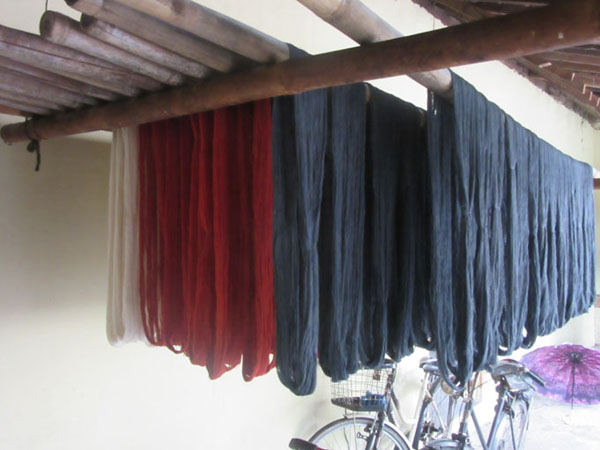 Threads are dyed in colors and lengths to achieve the intended pattern.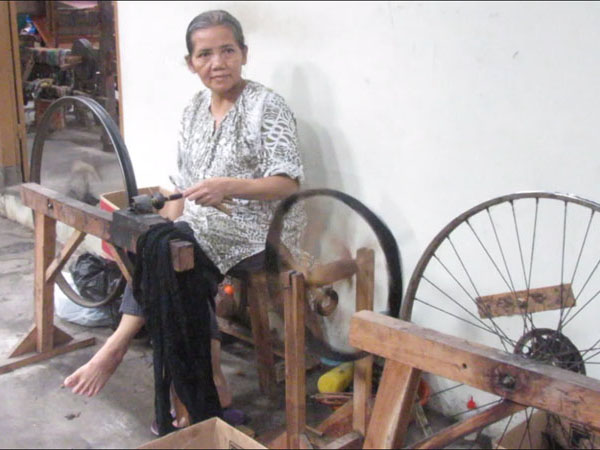 After dyeing they are detangled and spun into yarn. Then they are wound onto bobbins.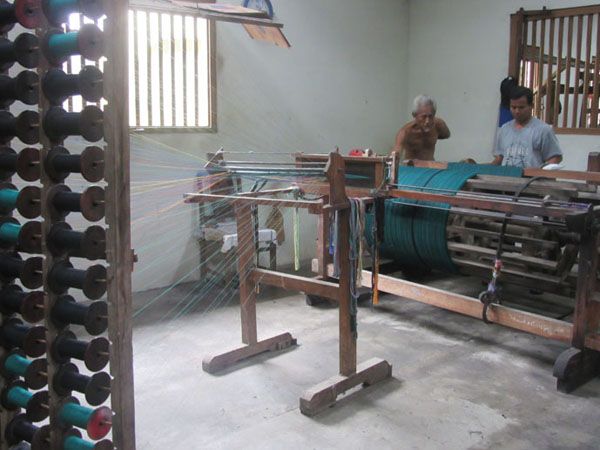 Next workers wind the thread from the bobbins onto drums that are used for the warp of the weaving.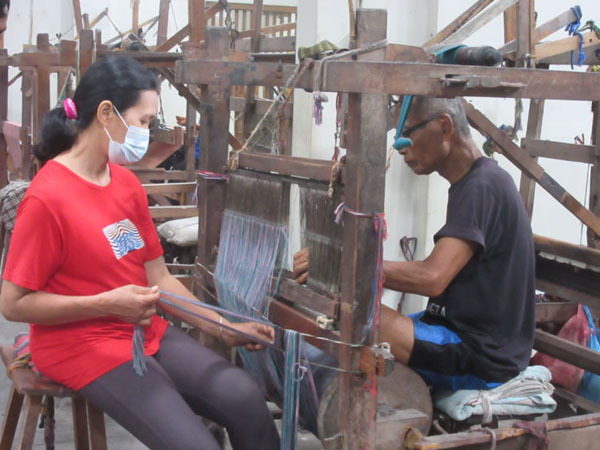 Using threads from the drum, weavers warp the loom.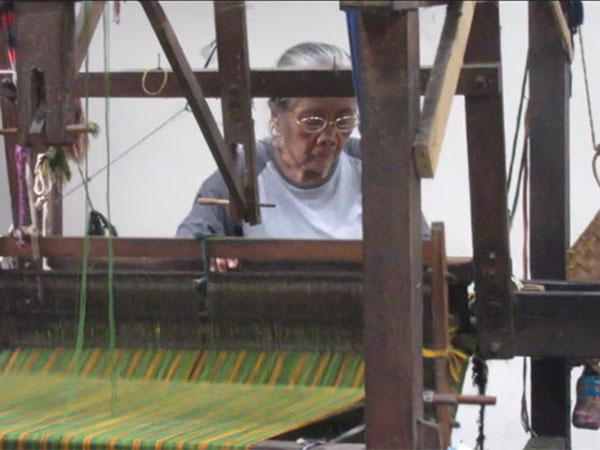 Depending on the width and complexity, the counts on lurik designs can run upward of 2000 threads. The pedal loom requires great skill and focus.