Scarves: the ideal complement to Sympatico's hemp clothing collection
Posted by Rose on 14th Feb 2021
With pandemic-induced downtime, I've been exploring the colorful world of dyes and some of the artful things you can do with them. The latest crop of Sympatico scarves is the result.
Trying new techniques and exploring different types of dyestuffs this winter has been both a learning experience and a rewarding process. Not all my experiments have turned out, but delving into untried resist methods and exploring the endless possibilities of color mixing is a fascinating process, one that has proven to be a great way to truly "get" the color wheel.
Most of my recent work has been focused around the Japanese art of shibori, a method that uses stitching and other resist techniques to create patterns. Some of shibori's techniques take plenty of patience and effort; I binge-watched a miniseries while tying a single piece. Because different materials take dye differently, it's always something of a revelation as the stitching or clamping is removed allowing the finished pattern to appear. Add to that all the possibilities that come about from mixing colors and you never really know exactly how a given scarf will appear after it's been dried and ironed.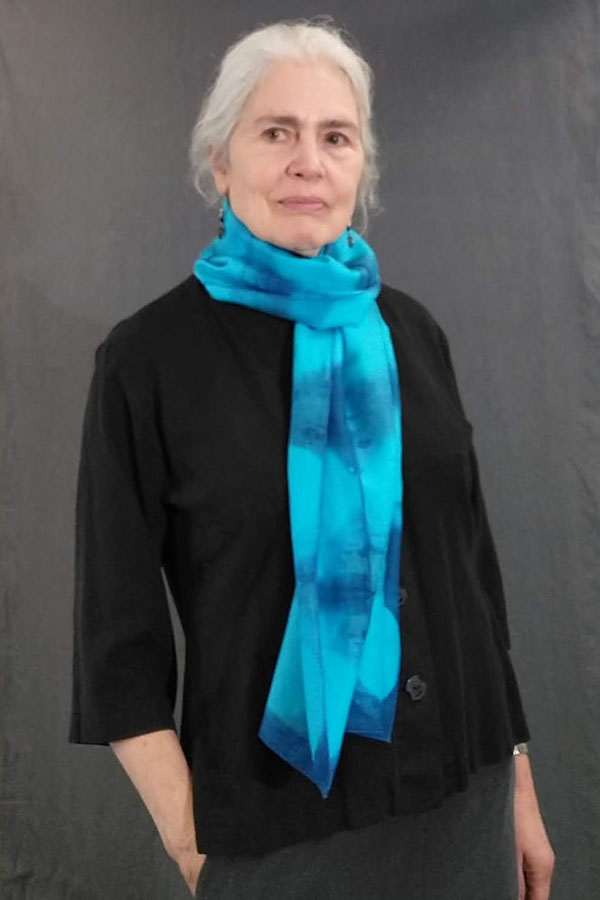 Make an unabashed statement with brilliant blue of the Turquoise Dots. On Sympatico's lightweight hemp/Tencel. (Scarves are one-of-a-kind.)
Shop Sympatico's scarf collection
In addition to the scarves I've created recently, I also have a substantial collection of pieces sourced from around the world, many on my travels in pre-lockdown times. These include beautiful batiked and hand-painted scarves in a wonderful array of natural fabrics including silk, cotton, and bamboo. Colors run the gamut from subtle and earthy to bright and splashy.
I'm looking forward to a time when we'll all be free to travel more so I can continue my exploration of textiles from around the world. In the meanwhile, I am content with my current forays into the dyer's art.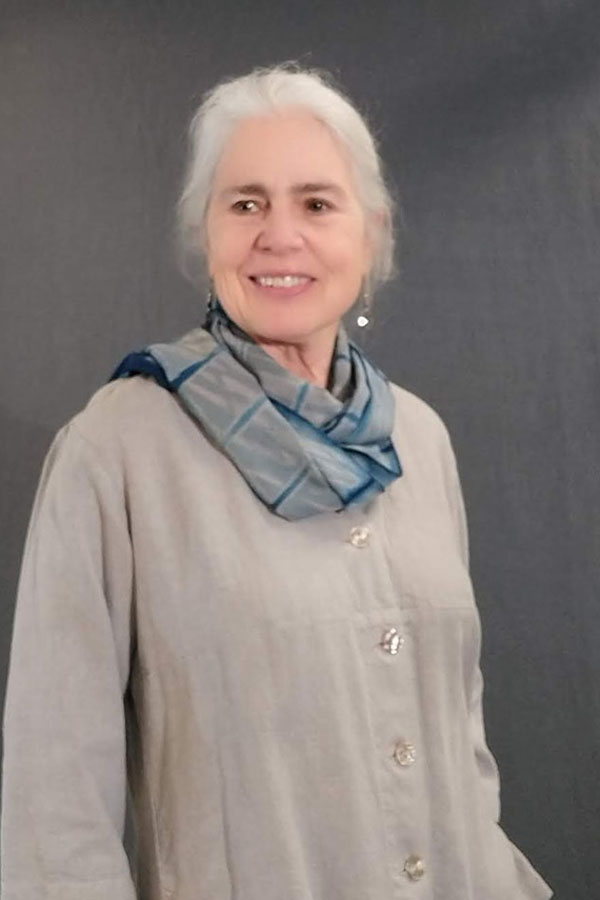 On an exquisitely drapey all-Tencel fabric, Rainy Windows is an exploration of blue tones. (Scarves are one-of-a-kind.)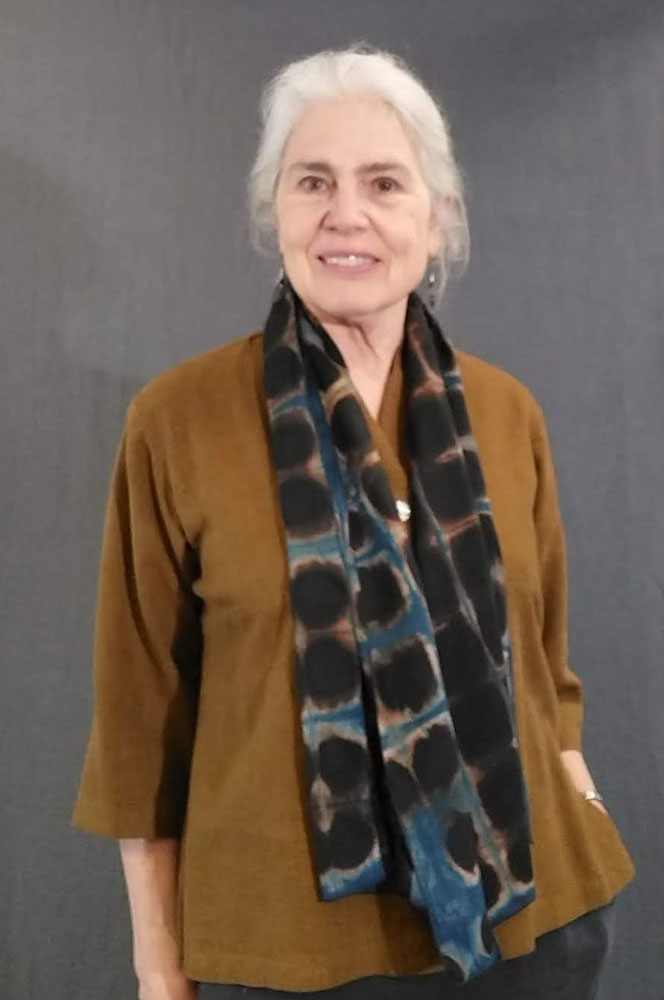 Geometric forms in brown and indigo on finely woven silk offer an earthier palette for Circles and Squares. (Scarves are one-of-a-kind.)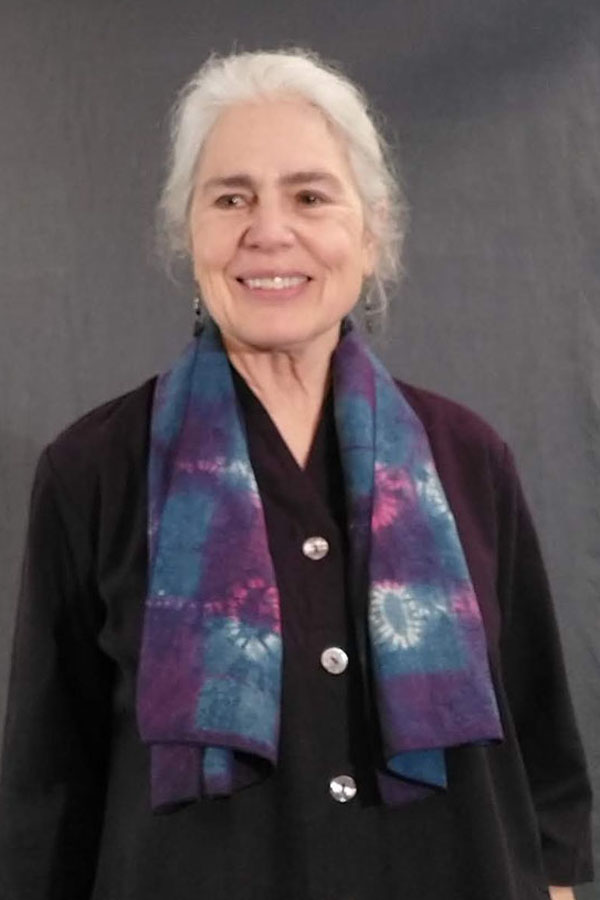 The indigo ground of this hemp/Tencel scarf is the canvas for several shibori effects. Lightweight hemp/Tencel. (Scarves are one-of-a-kind.)
---
Rose Gerstner is the founder of Sympatico Clothing. She regularly blogs about sustainable fashions, as well as travel and capsule wardrobes and natural fiber apparel.