Sympatico's assortment of artisan-made apparel mirrors nature
Posted by Rose on 12th Apr 2023
After a long and snowy winter, seeing shoots emerging and the first flowers blooming gives me inspiration for dressing.
Here on the flank of Woodrat Mountain, winter stayed late but spring is now on in earnest! That's got me out walking and gardening more and appreciating the soft green color that surrounds tree branches and is making its way into the grass. The mosses and lichen, bursting with winter moisture, are delightful too. Coming back from a recent walk, I delved into my photo stash and found images that show how wearing Sympatico reflects our surroundings and gives me inspiration for getting dressed.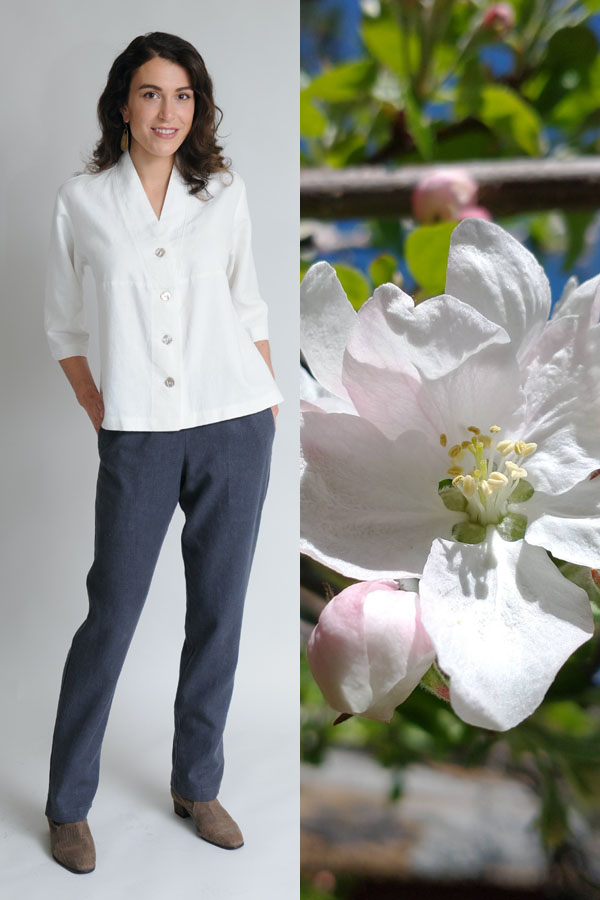 A tree branch covered with pear blossoms inspires a Natural colored Tuxedo Top and Graphite Stovepipe Pants.
The first days of spring are a time of renewal and rebirth, and it's hard not to feel inspired by the fresh new growth around us. If you're looking for some spring fashion inspiration, here are a few more images depicting the way nature can inspire.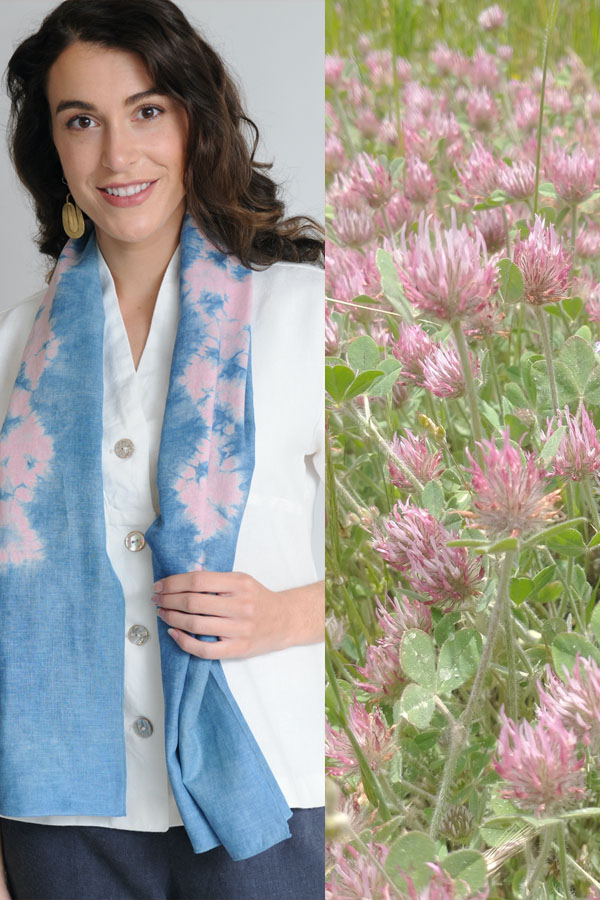 A field of wildflowers in bloom, with their soft colors and delicate petals, inspires a scarf in a similar shade.
I suspect that we all pay attention to the colors, textures and patterns that we see in nature. What colors are most prevalent? What patterns are most common? When we wear clothes that are in harmony with our environment, we feel more connected to the world around us. We also feel more confident and comfortable in our own skin.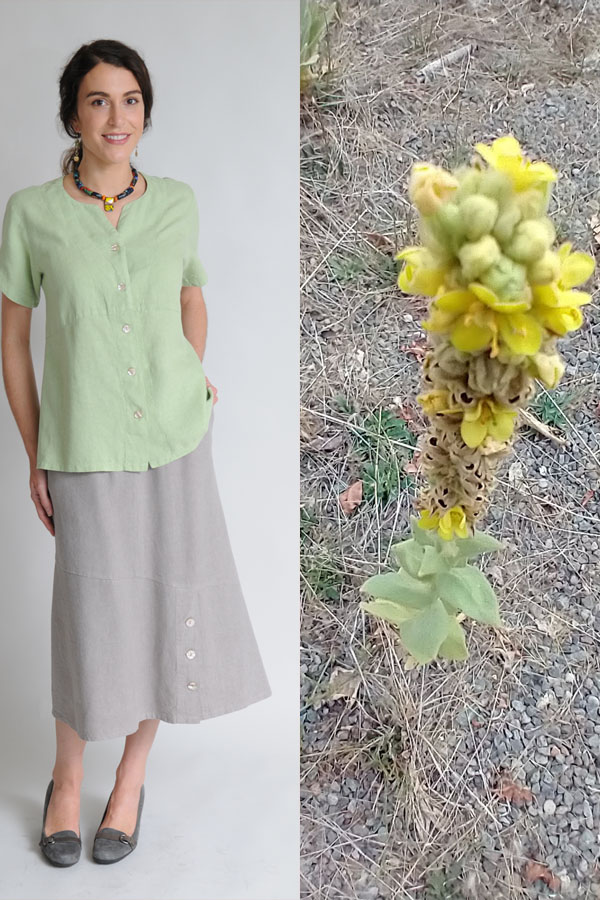 Green Tea Light Weight Swallowtail Top, Grey Fog Angled Skirt and mullein.
My customers in rainy Seattle gravitate toward muted colors like greys and blues while those in sunny Arizona often prefer brighter and more vibrant colors such as yellows and oranges.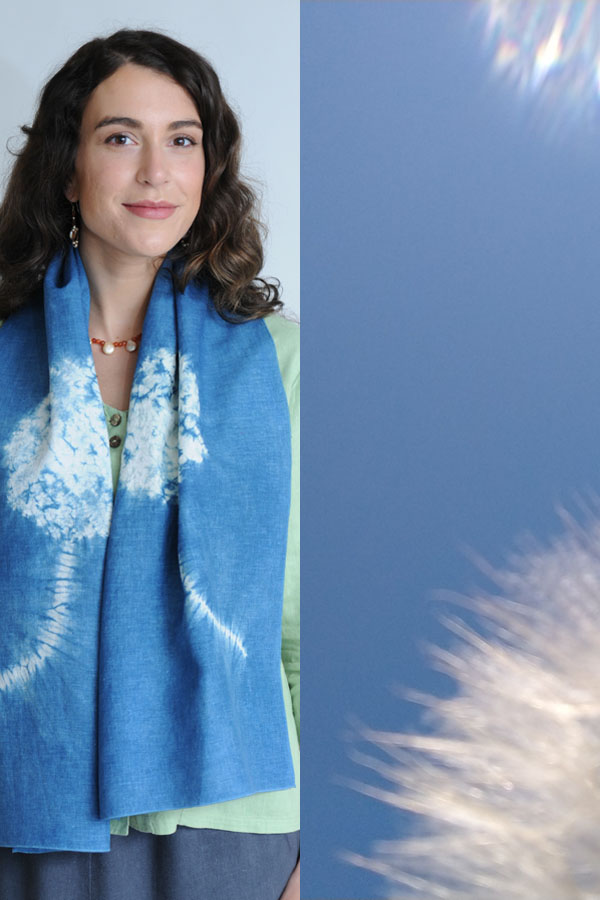 Dandelion Hemp/Tencel Scarf over Light Weight Green Tea Princess Top, dandelion.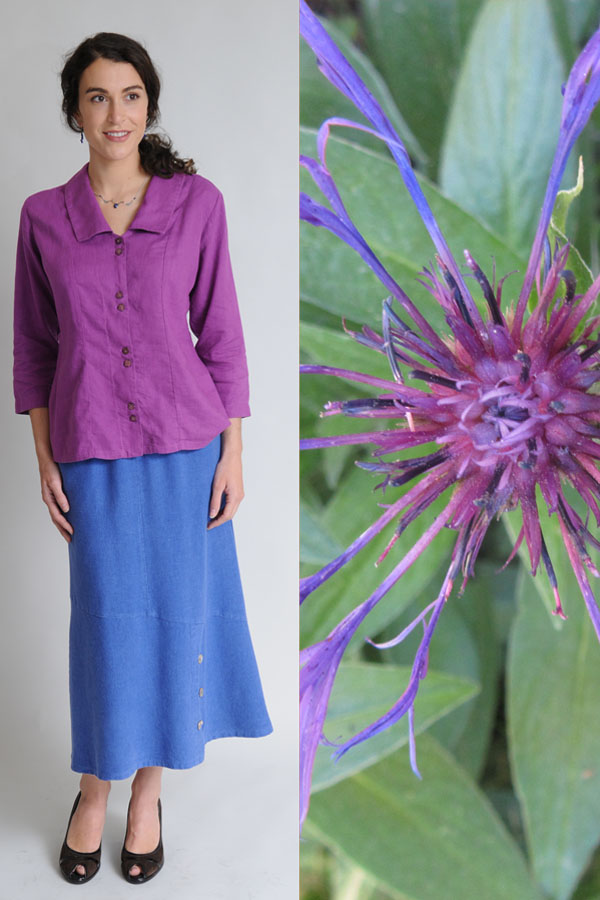 Fuchsia Light Weight Princess Top and Sapphire Angled Skirt.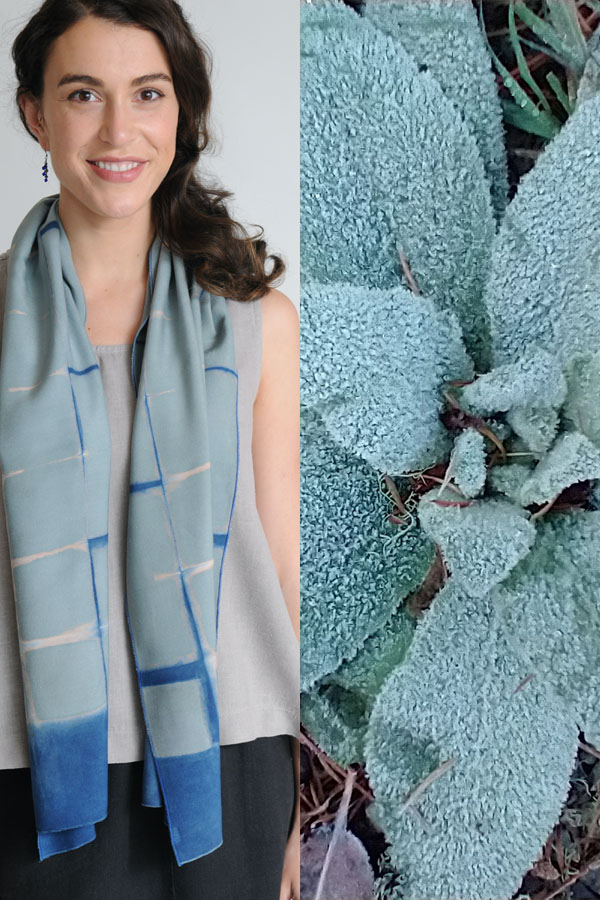 Rear Window Tencel Scarf with Grey Fog Light Weight Tank Top and Black Curved Skirt and mullein (at an early phase).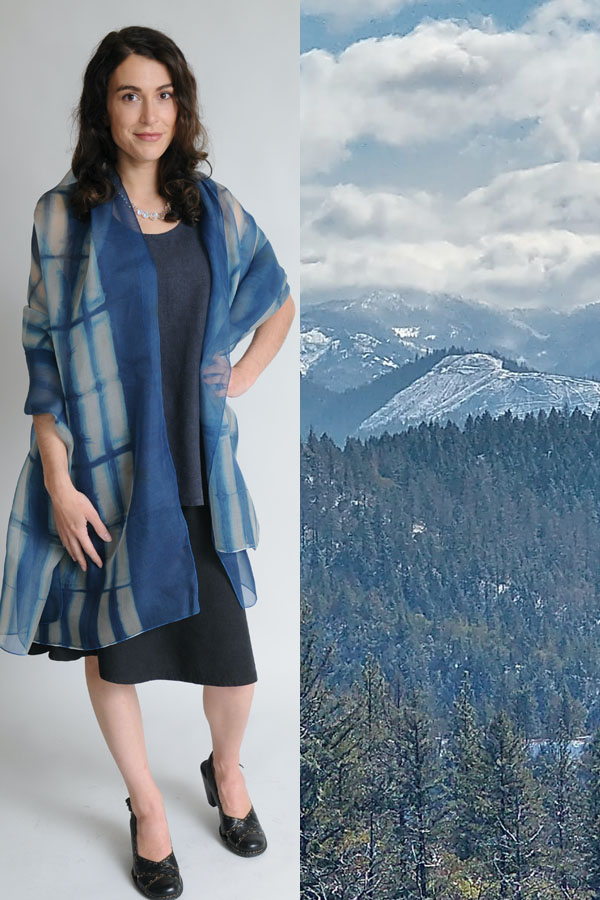 A mountain with snow-capped peaks inspires a Silk Wrap with a geometric pattern. Shown with Graphite Mid Weight Trapeze Tunic and Black Flip Skirt.
These are just a few examples of how nature can inspire fashion. With a little creativity, you can find inspiration in the natural world all around you. Nature inspires me to choose clothes that are made from natural materials and wear clothes that are comfortable and practical. Most importantly, I like clothes that make me feel good and help me express my unique style.