What size am I? An online clothes shopping guide for mature women
Posted by Rose on 11th Mar 2020
Ready-to-wear sizes have always been tricky, but here are some ways to get a good fit online.
Like irises and fingerprints, no two bodies are alike. So it follows that the whole idea of universal sizes and size charts is flawed since everybody's proportions and contours are uniquely their own. That's especially true in countries like the US where we have a genetically diverse population with a seemingly endless spectrum of body types. Factor in the vast differences among brands where it comes to women's clothes sizing and finding the best size can be challenging.
Brands develop sizes based on their core customers. A medium is the average size of the brand's customer—not women in general. Demographics have shifted and brands have adjusted their sizes to match their customers. So it's very important to use a brand's size chart when ordering online.
Another big factor impacting individual makers' size charts is the amount of ease that's built into the company's patterns. For most clothing the wearer needs room to move to feel comfortable and the design may require extra room to layer or just look good. That's ease. You can dig deeper with my article about understanding ease.
Sizing apps are becoming more popular and can help to an extent. They typically offer generalized guidelines based on the overall product-line sizing of some brands. Knowing that a given label tends to run smaller, larger, or average can be helpful in whittling down your clothes-shopping options. Some apps are more specialized and focus on a single product line such as Levi's Curve ID jeans. Another is focused around inseams—a boon for tall or short shoppers. Consumer Reports reviews a selection of fitting applications and other fit tools here. (Unfortunately, you won't find artisanal clothing makers like Sympatico referenced in these apps.)
Can digital technology help me get a better fit?
The short answer for many people is, not yet. Over the last decade there have been attempts by major brands to offer mass customization and fit tools using computers, lasers, body scanners, and other tech gear. The results have been decidedly mixed. Mass customization in which specific elements such as hem and sleeve length or neck width can be customized holds promise, but it depends on customers providing accurate measurements—sometimes a dicey proposition.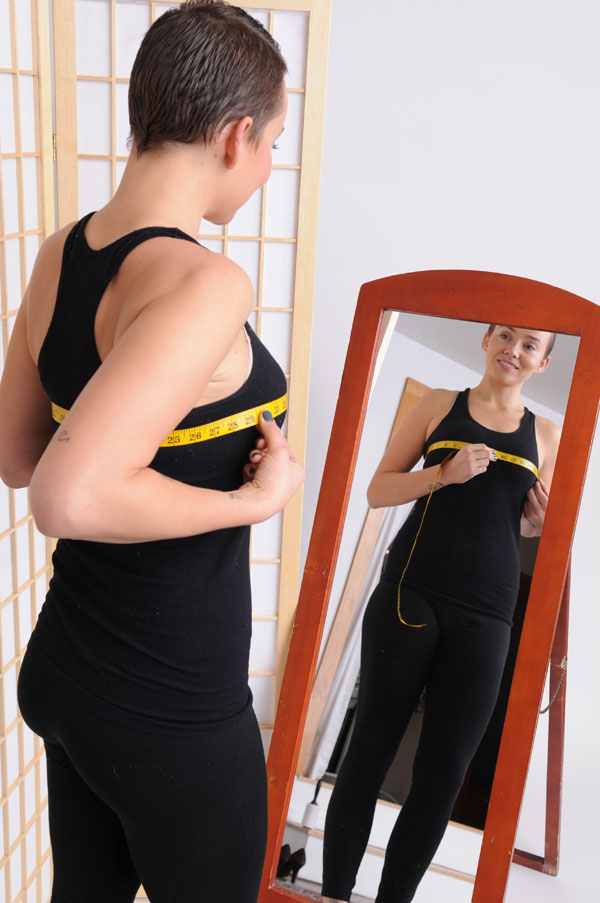 Measure around the fullest part of the bust, holding the tape measure taut but not tight.
So what can you do to get a better fit shopping online?
Accurate measuring is essential
One study recently showed that consumers frequently make errors of up to two inches when measuring their bodies. It's probably the single biggest factor leading to returns among web retailers.
If you don't have a flexible tape measure, use string that you can then measure against a ruler or yardstick. Here's how to measure accurately:
Bust ~ Measure around the fullest part, holding the tape measure flat. Depending on your hip proportions and and whether the top will be worn tucked or out, your bust is usually the most significant dimension in deciding what size top to buy.
Waist ~ Measure around the smallest part of your mid-body and make sure you're measuring below your ribcage and above your navel. Since Sympatico pants and skirts have elastic waists, the waist measurement is usually only relevant if your shape is like an hourglass or an apple. Bending sideways can help you locate your natural waistline.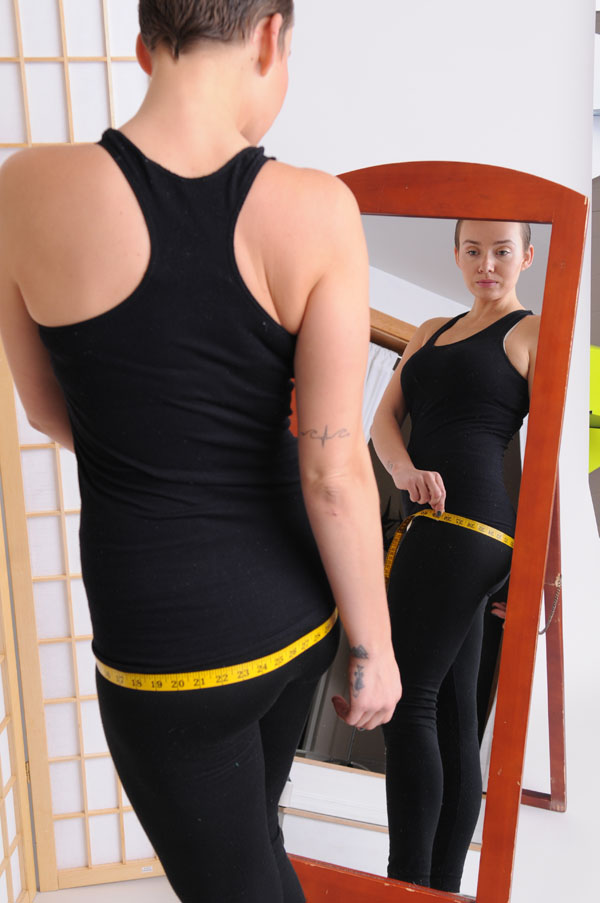 Measure around the fullest part of the hips and/or thighs, holding the tape measure taut but not tight.
Hips ~ Measure around the fullest part of your hips or upper thighs. This measurement is usually the most relevant for selecting skirts and pants.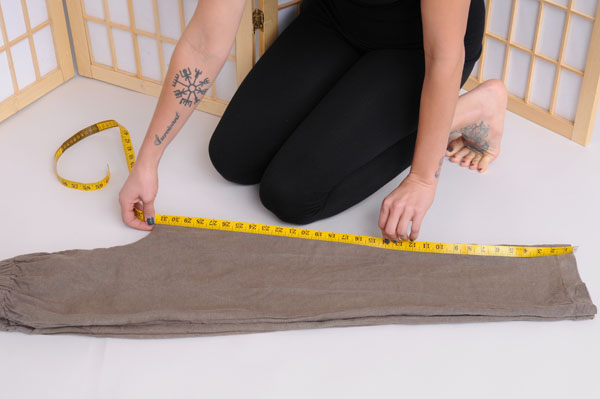 To determine your inseam, find a similar style of pants that's the right length, fold with the back out and measure from the crotch point to the hem.
Inseam ~ Lay a pair of pants that fit you well flat with the back on the outside. Measure from where crotch seams come together to the hem or cuff length you want.
What else can I do to avoid disappointment and returns?
Read product descriptions and size charts carefully to help get a sense of fit. Customer reviews can also be helpful, especially when the retailer's size chart seems generic.
My Custom Shop service may be able to help with your Sympatico collection special fitting needs. If you have questions about Sympatico clothing, call me at 541-899-3988.
If despite all your research, you get something that isn't quite the right fit after all, send it back for an exchange. You'll be happier wearing clothing that fits well, and you've already saved yourself gas and time by shopping online!