7 Gift Worthy Creations That Celebrate Sustainable Clothing
Posted by Rose on 7th Nov 2018
As an entrepreneur focused on sustainability, I find it encouraging when I come across ethical clothing brands who share my commitment. That's why I am highlighting a collection of companies, including ethical fashion brands and artisans, who share Sympatico's values. Here are some those folks and their very gift-worthy creations: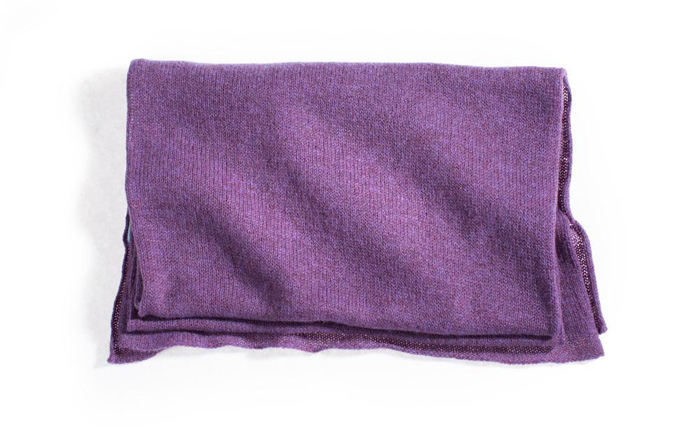 The GoLightly Scarf in Pretty Purple
Hand-knit in lush cashmere in Santa Fe, New Mexico, the Golightly Scarf is offered in dozens of shades. The company's well designed website offers a broad range of clothing and accessories for women, men, and kids. Golightly puts their skilled, fairly paid knitters and other staff front and center here.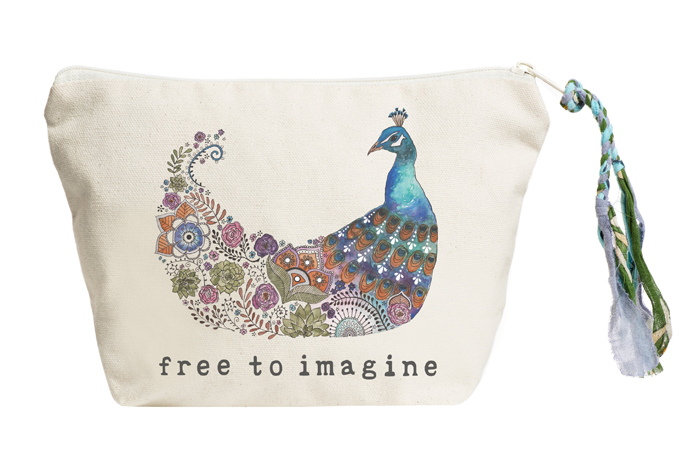 The Tote Project employs women in West Bengal, India who have escaped the sex trade. They hand-make each pouch applying a unique tassel of braided sari fabric. The Free to Imagine | Pouch is made with organic cotton and lined with recycled sari fabric in an ever-changing palette of shades. The design is applied using eco-friendly inks and 10% of proceeds help support at-risk youth and sex-trafficking survivors.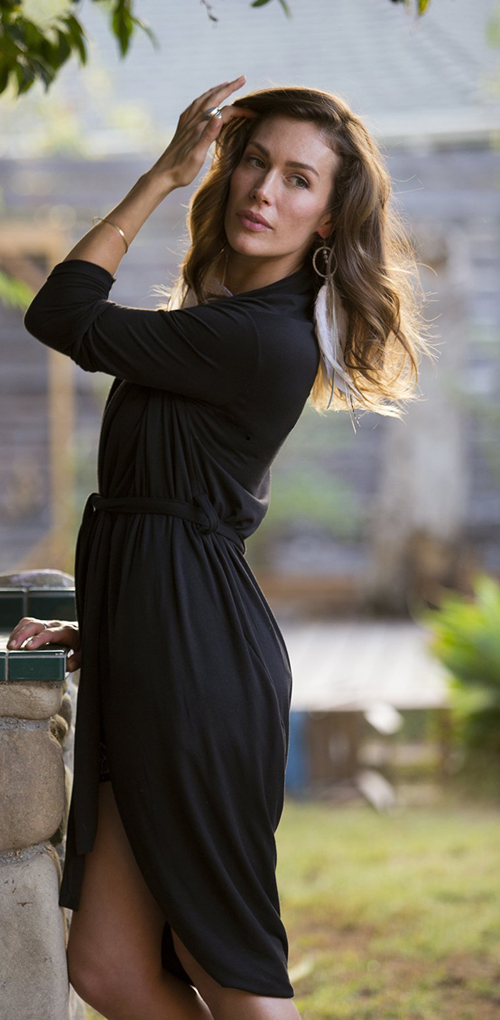 If you're looking for frump-free knitwear that's sustainable, this versatile, stylish wrap is USA-made in ultra-soft Modal knit. It serves triple duty as loungewear over your jammies, a belted dress over leggings, or as a no-closure sweater. Ethically sourced and sewn by Majamas Earth whose website has an inviting selection of fashions for women men, maternity and kids.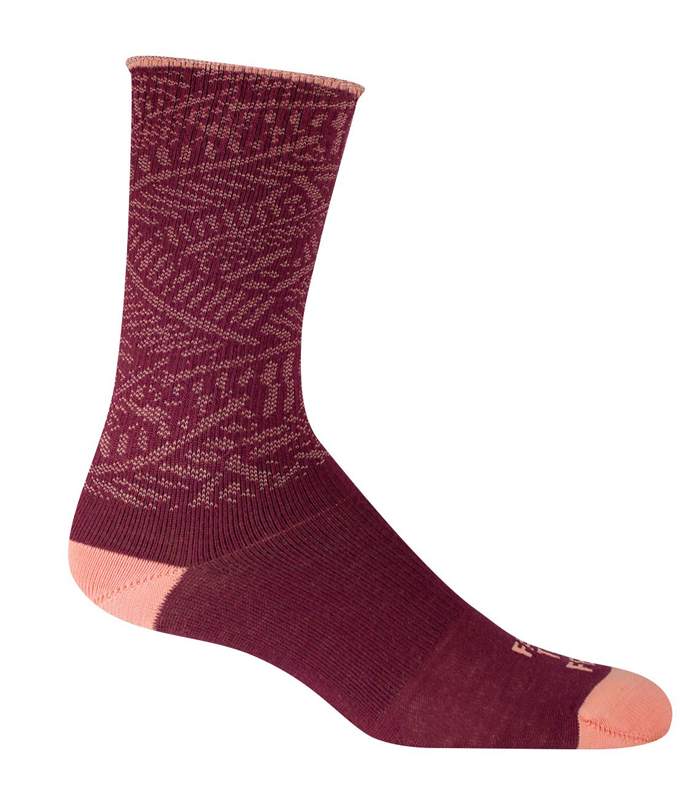 From its website: "Farm to Feet is committed to the single, simple goal of creating the world's best wool socks by exclusively using an all-American recipe: US materials, US manufacturing, and US workers." Their Rolltop Crew Socks are made with a sculpture knitting technique that creates its abstract floral design. Crafted with USA-sourced merino wool, like all Farm to Feet socks, these socks has a lifetime guarantee! The company offers a broad range of men's, women's, and kids' socks for sports, the outdoors and everyday wear.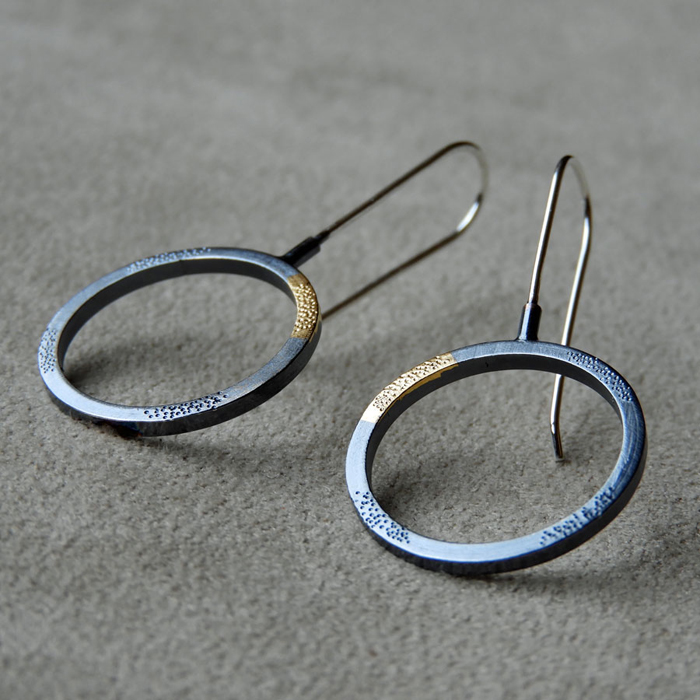 Modern Totality Earring with Gold

California jeweler and metalsmith Karen West was inspired by 2017's total solar eclipse in creating the striking Modern Totality design of oxidized silver with a touch of 23K gold. Both materials are recycled for enhanced sustainability. Karen sources materials from a Responsible Jewelry Council member who undergoes regular, third-party audits to ensure buying practices meet the group's high standards.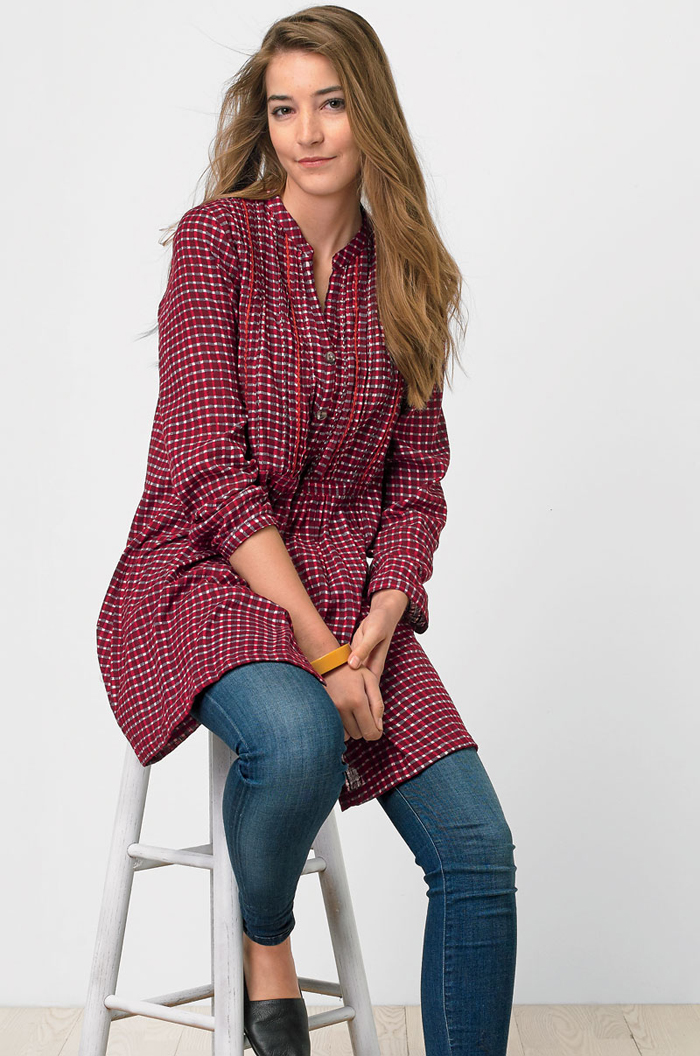 For nearly three decades, MarketPlace: Handwork of India has worked with Indian artisans' collectives and low-income women to help them achieve their full potential. Sales of MarketPlace clothing helps underwrite critically needed social changes. Their Tunics, such as the one shown above are made in hand-printed, delightfully soft cotton fabric with lots of ease and a hand-embroidered front with pin tucks.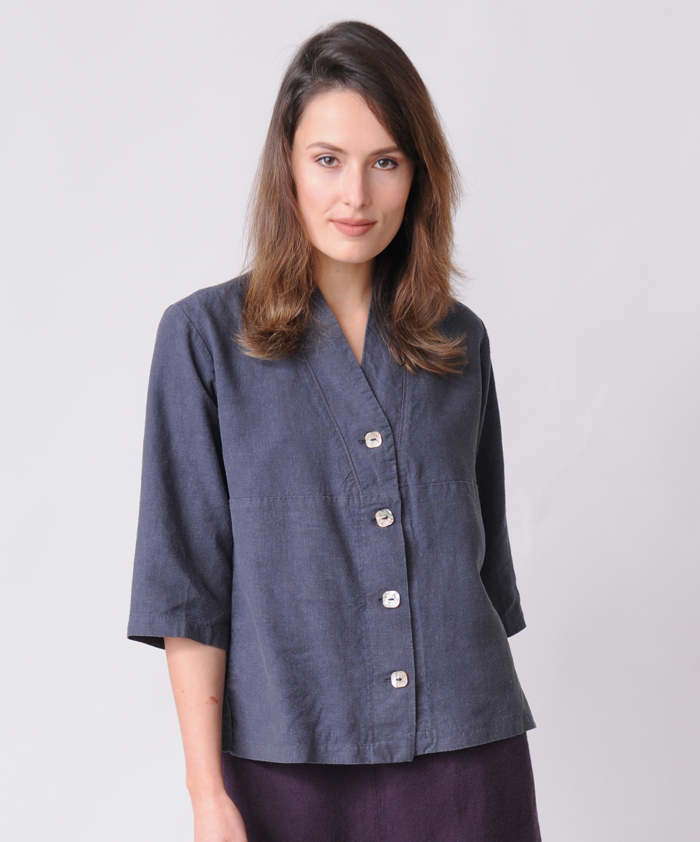 Yes, I know, it's blatant self-promotion. But the Sympatico Tuxedo Top deserves a spot on this list by virtue of its sustainable hemp/Tencel fabrication plus earth- and human-friendly production processes. A three-season essential, its meticulously crafted to offer many seasons of wear while needing little care.
Do you have a favorite purveyor of sustainable goods? Drop me an email and I may include them in a future guide.