A favorite Tencel Top—The Princess—is a shape pleaser.
Posted by Rose on 14th Oct 2020
Sympatico customers share what they love about this artisan-made hemp Tencel apparel.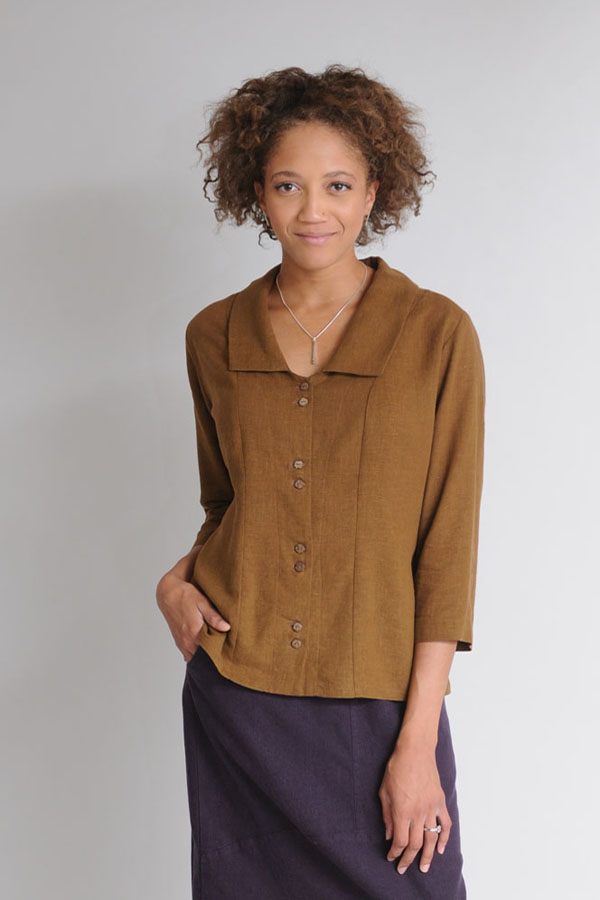 Nikki models our Toffee Princess Top in the Light Weight hemp/Tencel fabric.
The original inspiration for the Princess Top grew out of a desire to celebrate the feminine form, but the design needed to do that gently, without constriction. Finessing the darts and softly shaping the princess seams took some R&D, but in the end I think the design works well. Through careful pattern grading (sizing), the Princess fits a surprisingly broad range of bodies.
For those who haven't tried the Princess Top, reviews from Sympatico customers may be helpful:
I love this top. 2nd of this style that I have purchased and drew a lot of compliments on my last video meeting. Thank you so much for such a beautiful top.
Flattering shape and great fit!
Lovely fabric, flattering cut. Super-fast delivery. Great company.
This light weight shirt is a workhorse in my closet. Mixes with casual or dresses up for fancy. With jewelry, a scarf, or plain.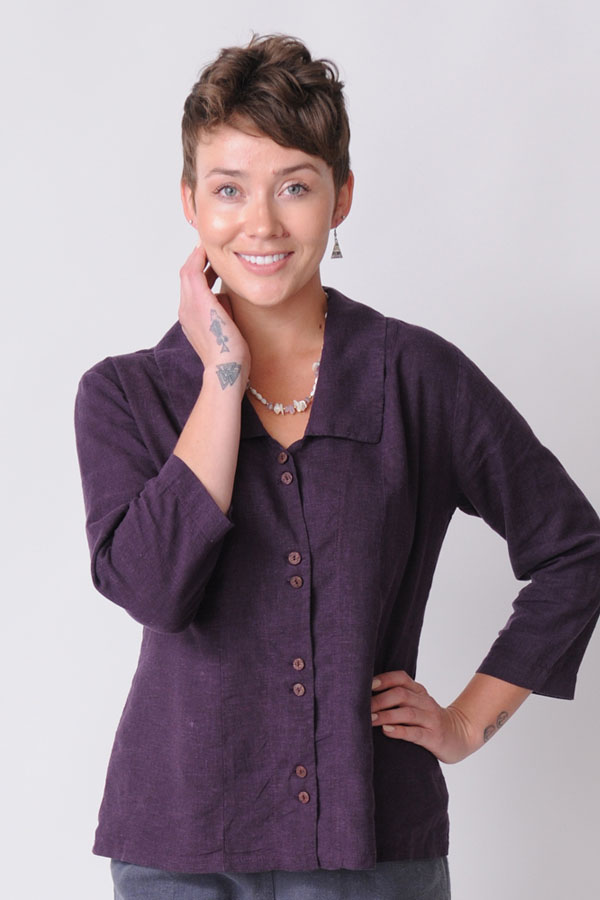 Mid Weight Hemp and Tencel top in Plum.
I just want you to know that I absolutely LOVE my Princess top in the purple/eggplant color. It's gorgeous. The fit is perfect and the attention to detail - both on the outside as well as inside - is so professional. I had to return my first one to you for a different size and it came back to me so fast. Your customer service is sterling.
I am thrilled with my new top. I ordered the mid weight Princess Top and received it in a couple of days*. It is exactly as described. Even in the summer heat of North Carolina I find it to be so comfortable, I imagine I'll be wearing it year round.
I bought the princess top in two shades, and I really love the fit. The mid-weight fabric doesn't cling, and the cut gives me an hourglass shape. The buttons are a lovely detail.
So great to have such a well-styled and comfortable (mid-weight) top with so many outfit options. Much needed to expand my wardrobe. Goes so very well with pieces purchased earlier, too…Love that these are designed and made in the USA. The service is personal and efficient!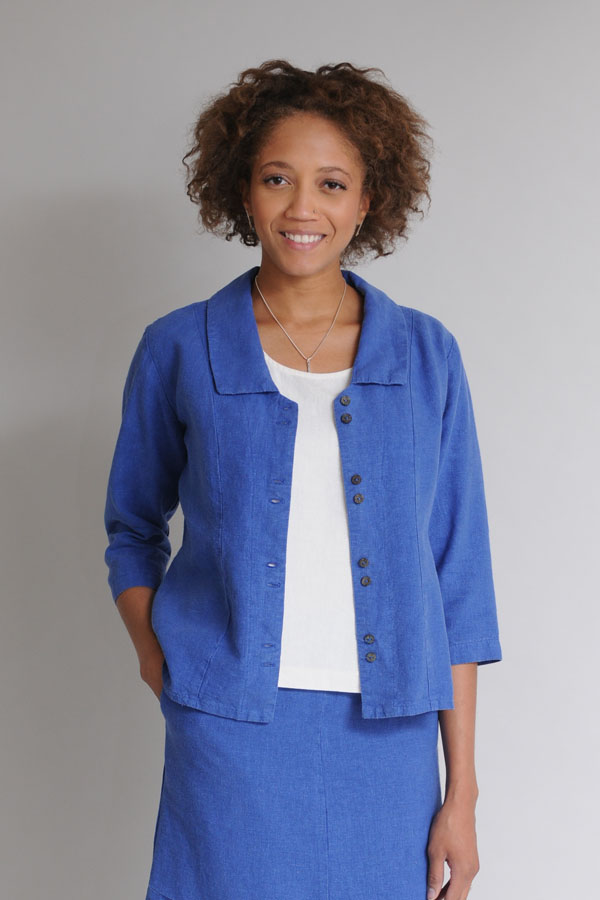 It makes a nice jacket too!
If you already own a Princess Top, I would love it if you post a review and share your feedback. Also, posting a Google review here will help Sympatico to find the women like you who values ethically made, sustainable women's wear.