Ann Lowe's designs helped end the racial divide in couture fashion
Posted by Rose on 25th Mar 2022
Her meticulously crafted artisan-made gowns were sought out by high society, including Jackie Kennedy.
When Jacquelyn Bouvier married future president John Kennedy in 1953, the New York Times' front-page coverage included an extensive description of the bride's gown along with photos. There was no mention of the gown's designer. Even if there had been, few Times reader were likely to recognize the name of that couturier: Ann Lowe.
In some ways, Ann Lowe's story is as remarkable as that of her wedding-dress customer, even if she lacks the name recognition of Jacqueline Kennedy Onassis.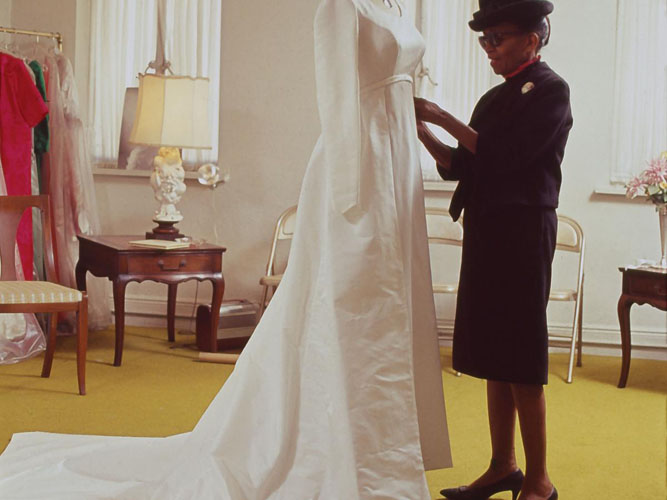 Ann Lowe designed artisan-made apparel for some of America's most influential women.
Born around the the turn of the 20th century in Alabama, Lowe came by her sewing skills as a matter of family business. Her mother and grandmother operated a bespoke dressmaking workshop that attracted society women in the area. By age six, she was fashioning flowers modeled on those she saw in her garden, making them from sewing scraps. These floral adornments would in time become e a signature of her design work. Ann's reputation grew as the result of a family tragedy when her mother died suddenly in 1914. Lowe's mother had been in the process of making four dresses for a New Year's Eve ball, including at least one for Alabama's First Lady. Lowe was able to pick up the pieces, delivering the gowns on time.
After a stint in Florida where she gained new clients and supporters among high society there, Lowe enrolled in New York City's renowned S.T. Taylor School of Design. Despite being shunned by the staff and other students due to her race, Lowe's skills flourished and she finished the program in half the normal time. After working in Manhattan for a few months. she returned to the Tampa area where there was an upsurge in demand for formal gowns. Lowe trained a staff of 18 seamstresses to produce her designs for the boutique she operated from her Tampa home. But Annie Lowe from Alabama had bigger dreams.
In 1928, Ann Lowe moved back to New York intent on designing for the most elite clients in the city. But her timing was difficult with the Great Depression looming on the horizon. Lowe was forced to work for other fashion houses throughout the period and largely worked in anonymity. When Olivia De Havilland won the Best Actress Oscar in 1946, she was wearing a gown that had been executed by Lowe in a hand-painted floral fabric. As time went on, Ann cultivated some of what would prove to be her most important clientele. These clients were won over by her meticulous craftsmanship and elegant designs.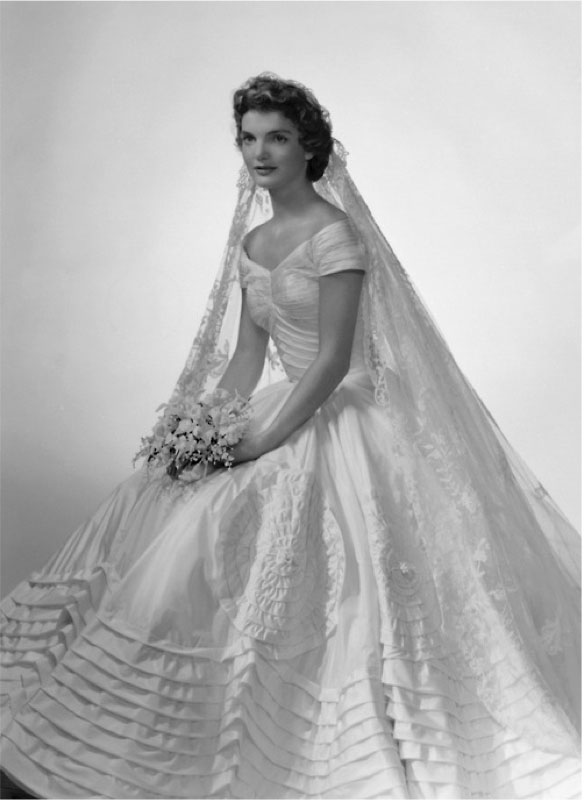 The commission for Jackie's wedding party helped widen Lowe's reputation; it also nearly ruined her.
Ann Lowe's star was in ascent in the 1950s. She opened a boutique on Manhattan's tony Madison Avenue—the first African-American to own a salon on this thoroughfare. Her gowns drew orders from top New York department stores such as Neiman Marcus and I. Magnin. But it was the 1953 Kennedy wedding commission that really cemented Lowe's place in couture fashion. It also nearly took her out.
Ten days before the wedding, a pipe burst in Lowe's workshop, ruining Jackie's wedding gown as well as ten of the fifteen bridesmaid's gowns. Her team was able to recreate the dresses in record time, but Lowe suffered s serious financial loss. She never disclosed the problem to the Kennedys. Nonetheless, her career trajectory continued to rise as she designed gowns for socialite clients in the Kennedy sphere and beyond.
Lowe was not a strong businesswoman. A product of a few years of segregated Alabama schooling, she was not equipped for the demands of running a fashion house. Lowe depended on her son when it came to the books, After his death in a 1958 car accident, she closed her salon and went to work for Saks Fifth Avenue who offered her a workroom and marketing support. But the deal was patently unfair in how it advantaged the department store. In 1962, now in debt thanks to the Saks deal, she left the store and opened her own small workshop, which was subsequently shut down for unpaid taxes. This, combined with dimming eyesight, might have stopped a lesser woman. But she took a position with a small custom boutique whose owners helped Lowe receive sight-restoring surgery.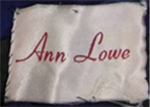 Despite her label having cachet in high-end New York department stores, few knew who Lowe was.
From the late 1960s through 1972 when she retired, Lowe ran another shop on Madison Avenue, continuing to produce exquisite ball gowns and other dresses for a fervently loyal audience. She died in Queens, New York in 1981. Since then, many Black designers have risen to prominence, but it was Ann Lowe from Alabama who led the way. To learn more about Lowe and her groundbreaking career, The National Museum of African American History and Culture has an excellent biography here.
This is the fourth in a series of posts celebrating Women's History Month. Here are the other three:
How sewing machines are playing a part in climate resilience
How the sewing machine empowered African women
The artisan-made clothing from Africa that features wild designs and colors has a perplexing history