Beyond sustainable clothing: How are you celebrating Earth Day?
Posted by Rose on 22nd Apr 2021
With mass celebrations on hold, maybe a quieter more reflective commemoration is a good thing; here are a few ideas.
I originally met quite a few Sympatico fans on the campus of UC Davis at the annual craft fair that is part of the university's Earth Day celebrations. The campus has honored Earth Day continuously since 1969. But sadly, for the second year running, there'll be no live gatherings at Davis, though there are some virtual events planned. But perhaps the fact we don't have the option of gathering en masse is not such a bad thing. Maybe the best way to celebrate our interdependence with our Earth mother is to spend some quiet time in appreciation of her.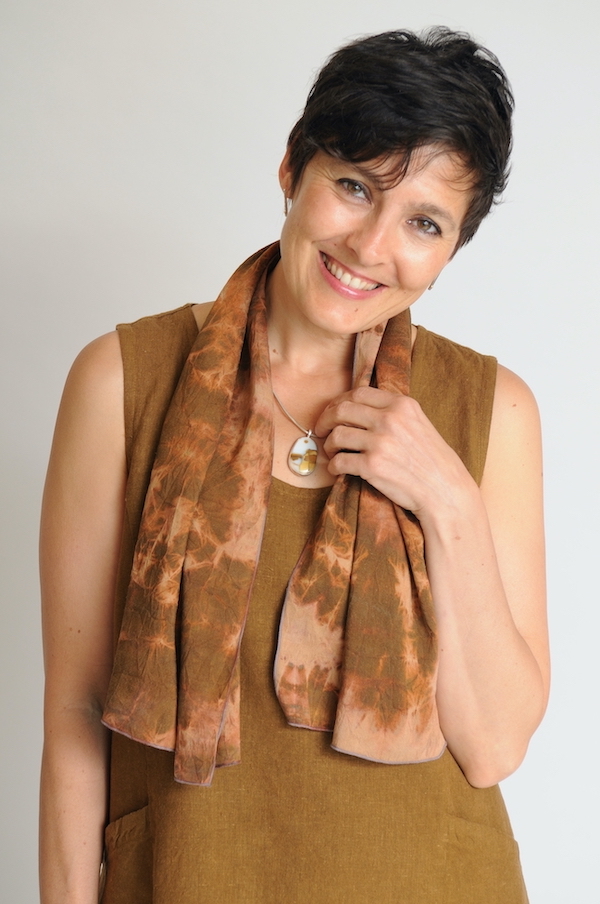 The hemp and Tencel in Zoe's Trapeze Tunic in Toffee is an Earth-friendly fabrication—the cornerstone of sustainable clothing. Scarf in silk.
As a CNN feature advised a year ago (yes, it's been that long we've been distancing) getting out and getting physical in nature is a healthy way to observe Earth Day. Not just on a physical level, but on spiritual and emotional levels too. Even when there's no holiday, I look forward to our daily walk up Woodrat Mountain, behind our home. Getting out into the woods and getting a little out of breath is pretty much guaranteed to dispel bad moods and generalized crankiness, not to mention the straightening of the kinks and twinges that accumulate with work and sitting at a computer or sewing machine. For Earth Day these days, we often choose a longer day hike from the many trails nearby, where the Siskiyou, Klamath, and Cascade ranges all beckon.
How are you spending your Earth Day? Maybe you're sticking closer to home. Getting a garden in seems like one a wonderful way to celebrate.
Global Green: Celebrate and heal the Earth every day
Another approach is to connect with groups whose mission makes sense in light of the unprecedented challenges our Earth faces. I recently heard from Global Green, a nonprofit that has a decades-long track record working on a diverse range of Earth-friendly projects. They're partnering with sustainable clothing makers and other green businesses to help get the word out about their work.
Despite the diverse approaches of these projects, they all share one focus ultimately. Global Green reckons we have less than ten years to deal with the existential threat of environmental collapse. Among its major efforts are projects around climate-change amelioration, climate parks that demonstrate a better way, and education programs throughout the world. Global Green has a brief video offering an overview of its work here. You can support Global Green's work through your membership here.
However you celebrate today, I hope you'll make a deep connection with our Earth mother. After all, she's the only one we have.