Clothing as Art, not Stuff
Posted by Rose on 14th Jun 2016
Ethical clothing embraces many of the qualities found in folk styles and traditional garments
As a sustainable clothing maker, I'm often inspired by traditional dress. Though the term "slow fashion" might not ring bells with artisans who make traditional wear, a shared appreciation for work that merges culture with artistry exists. Explaining Sympatico when traveling the world I often find is easiest when speaking to artisans.
The way we relate to our clothes says a great deal about our culture, as this story in The Guardian reveals. Fast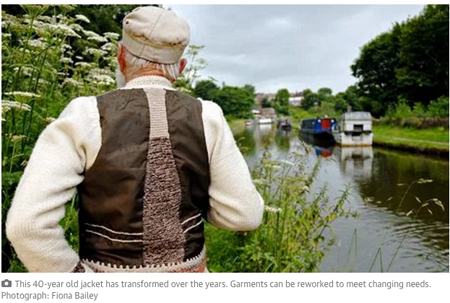 fashion is perhaps the most emblematic activity of a society driven to mass-produce goods as cheaply and quickly as possible then discard them just as quickly. The appetite for consumption is voracious. The desire for flash-in-the-pan fashions, endless.
Compare that approach to more traditional cultures that value clothing as artifacts. Clothes are passed on and shared between generations. Antique sarongs and kimonos are prized. Hemlines may be altered, embellishments added, damaged or worn spots repaired, faded cloth dyed again. Or the garment may be totally transformed; a jacket with worn-out sleeves becomes a vest.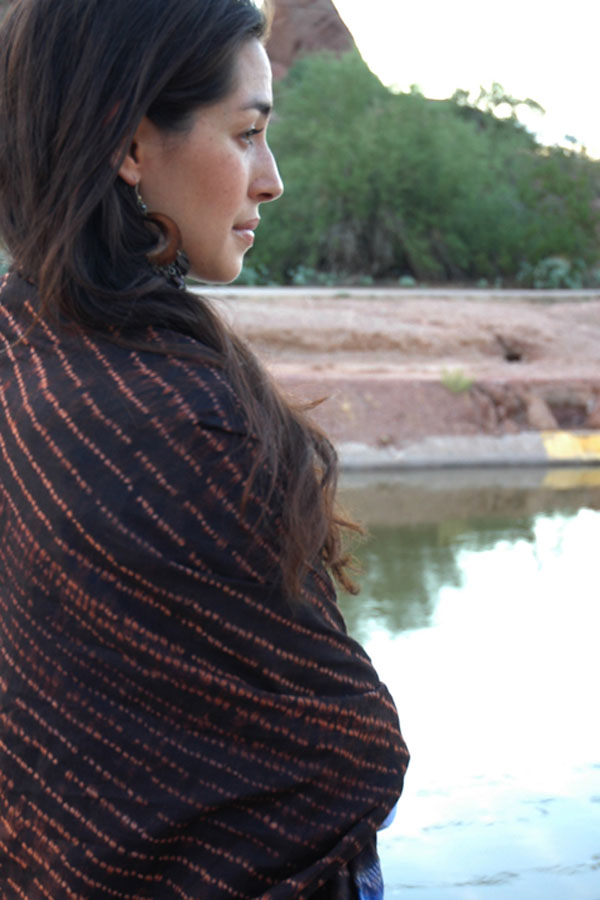 Wrap (above), hand-dyed in Mauritania, part of our one-of-a-kind collection of scarves and wraps.
Even in our Western cultures as recently as a generation ago, treasured wedding dresses and other formal wear were carefully stored and passed on, forming the basis of each generation's trousseau. Though this tradition has been lost in many families, I am encouraged by a renewed interest in apparel that's infused with craftsmanship, made from quality materials, and intended for a lifetime of use and satisfaction.
I believe that the reckless attitudes that drive fast fashion are nearing a tipping point. As with all unsustainable behavior, change will come about. I see Sympatico and the countless other small-scale apparel producers who offer an antidote to fast fashion as an early indication of that inevitable change.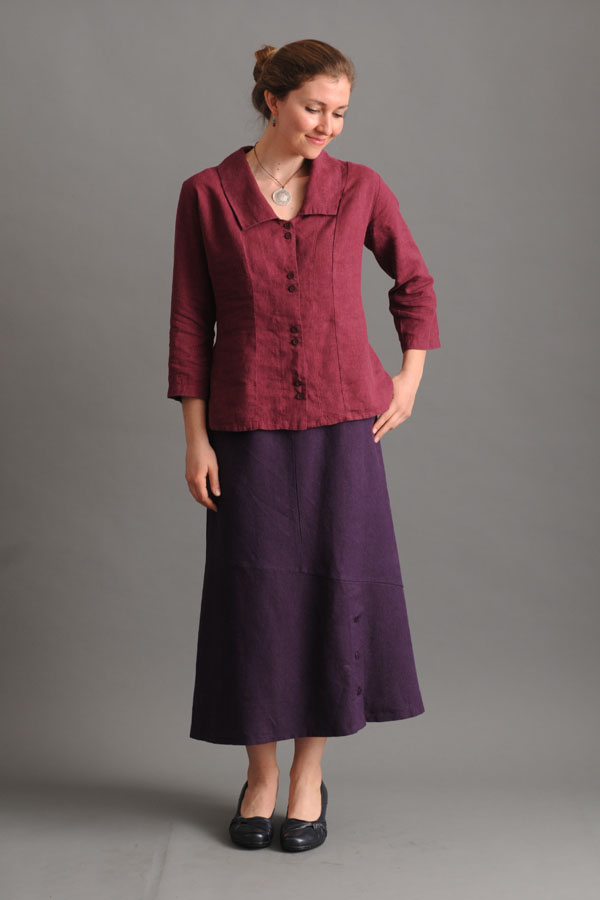 Simple, artful Angled Skirt and Princess Top.