Natural-fiber scarves: ideal complement to women's sustainable fashions
Posted by Rose on 10th Mar 2023
The Sympatico artisan-made scarf collection ranges from subtle to striking so you can accessorize just the way you want.
Hemp Tencel Scarves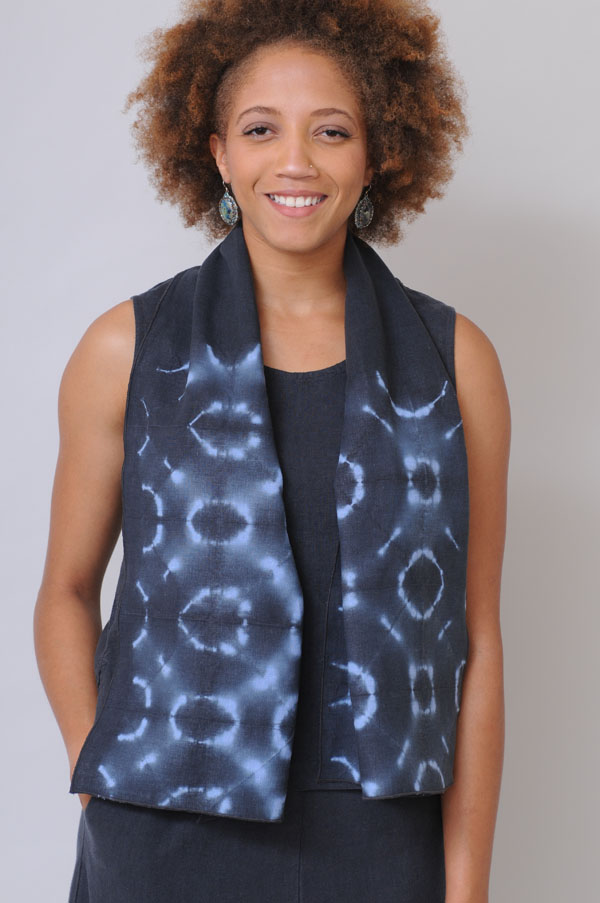 Each scarf shown is one of a kind and may have been already sold. Explore the current selection of artisan-made scarves here.
In a quest to recycle, upcycle and generally minimize Sympatico's impact on the earth, I transform my cutting room scraps into scarves. Made with the very same blended hemp and Tencel fabric used in the Sympatico clothing collection, I create patterns using shibori stitching techniques from Japan. The stitched areas produce geometric and other motifs. After stitching the designs in the undyed fabric, I include the prepared scarves with dye lots of Sympatico clothing. After the fiber-reactive dye bath and laundering, I love that moment when the stitches are removed and the design reveals itself. Each piece is one-of-a-kind.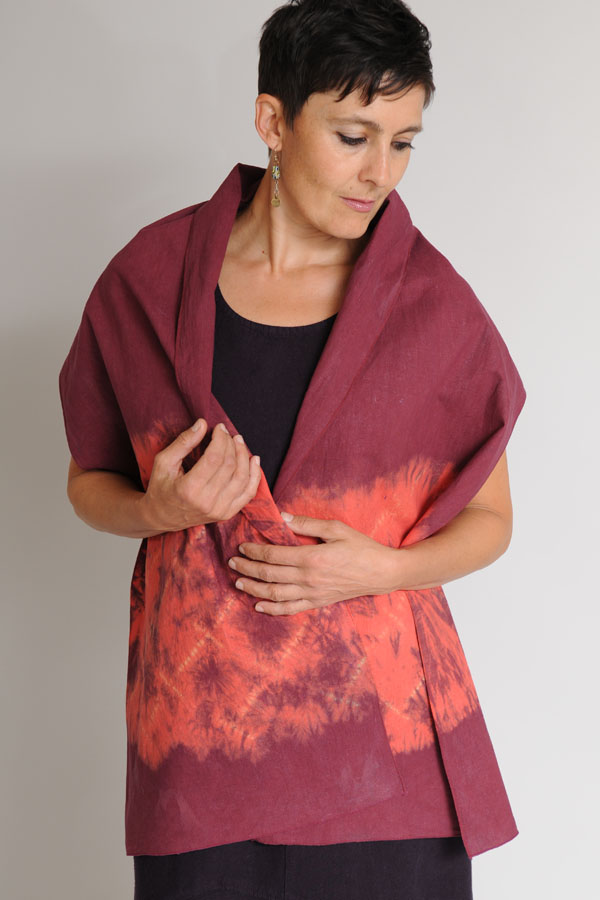 The new Hemp/Tencel scarf collection is created using cutting room leftovers and Shibori dyeing techniques.
Scarves crafted with natural fibers from my fabric stash
Over the decades I've assembled quite an assortment of wools, silks, linens, cottons and other natural fabrics. Delving into dyeing has been a great way to put them to good use. Scarves described with the tag 'From my fabric stash" are examples of creations from my textile archive.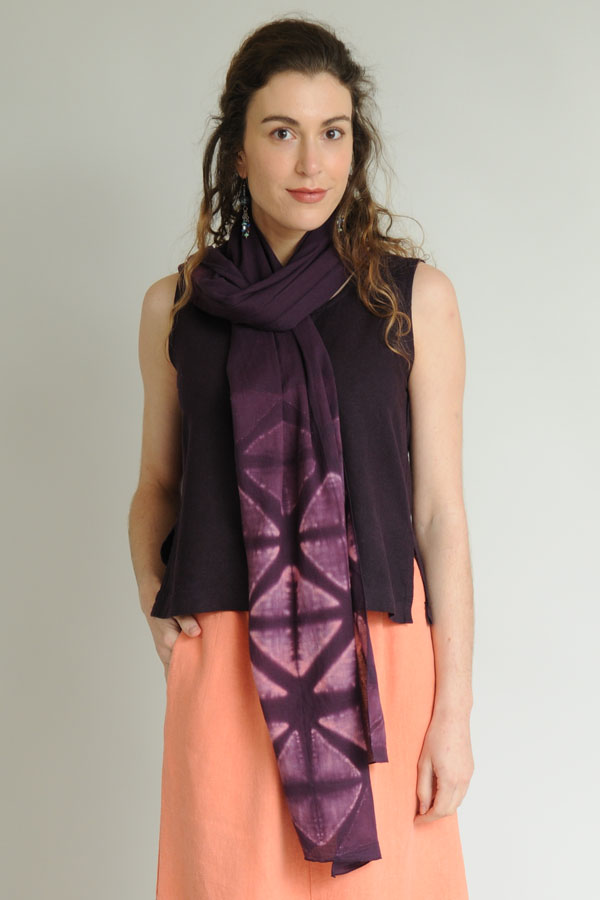 Made from organic cotton voile, this scarf doubles as a wrap.
Kalamkari Scarf Collection
I've also added the Kalamkari Scarf collection. Hand painted with vegetable-based dyes by rural women in India, these scarves feature traditional designs from Bangalore that are hand-drawn using burnt tamarind sticks on the silk fabric that has been previously treated with milk. Employing precise brushwork, the artisans then paint the designs with botanical dyes harnessing amazing freehand precision. Traditional Kalamkari patterns and technique were once largely the province of male artisans. But my source employs women who demonstrate great skill in bringing the earthy tones of natural dyes to life.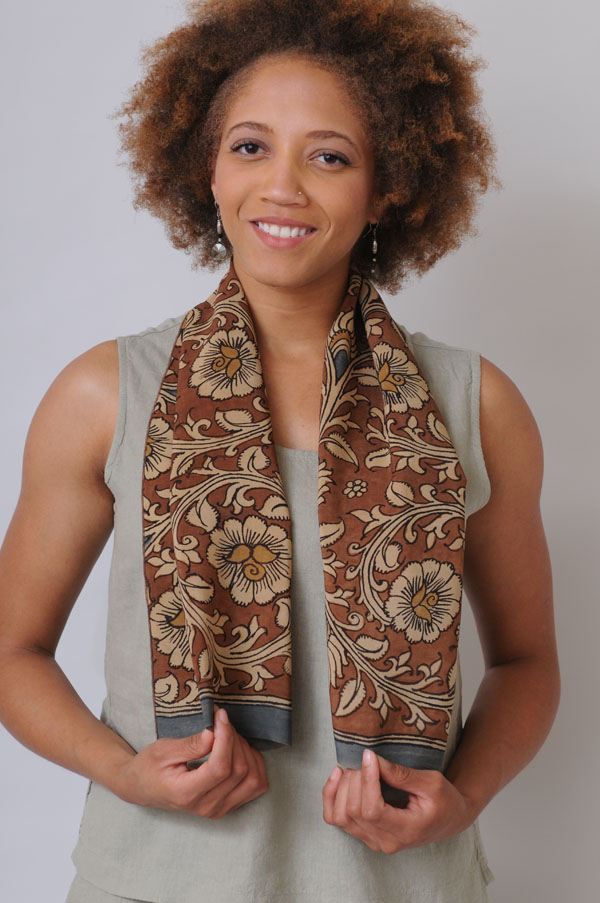 Kalamkari scarf designs use vegetable-based dyes that are hand-applied to the silk.
The Jogja Scarf Collection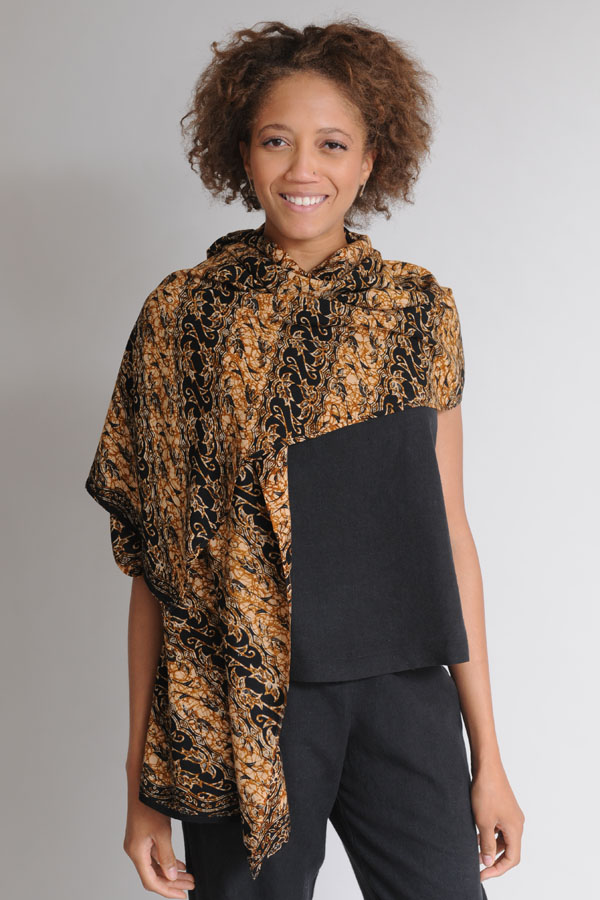 While the batik and ikat skills used to create many of these scarves are centuries old, on a recent trip to Java I found some more modern designs, some of which are still available. The Jogja Collection derives its name from the way Javanese abbreviate and pronounce the name Yogyakarta—the cultural hub of Java. The city is home to advanced resist-dyeing techniques and decorative motifs that have been emulated the world over.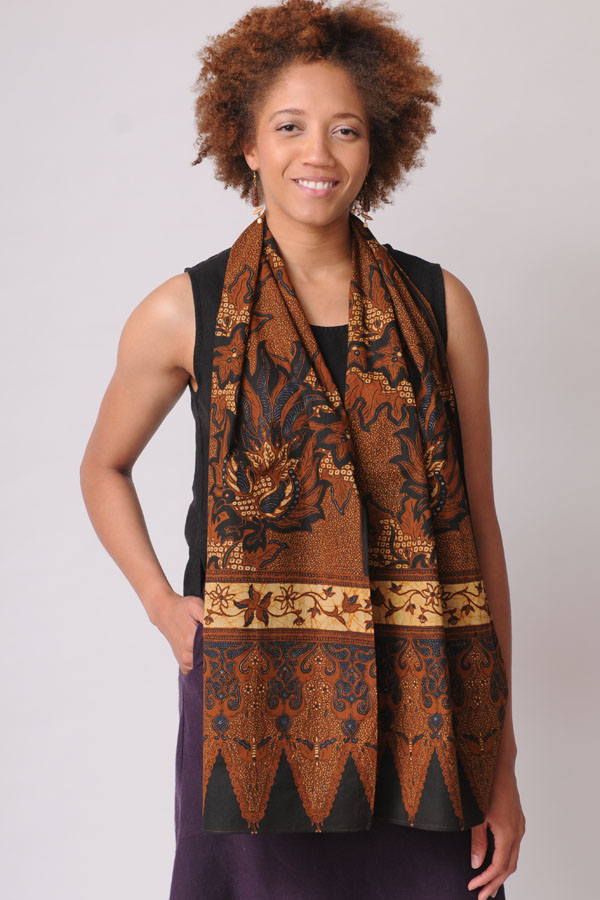 The Jogja Collection of handmade scarves run the gamut from traditional to modern motifs.
You can view the whole scarf collection here.
There's also good stock in most shades and styles of Sympatico Tops, Pants and Skirts. I can also produce any out of stock items at no additional charge so long as I have the fabric in your desired shade. Call me during the day at 541-899-3988 to check fabric availability. Or drop me an email here anytime.