This sustainable hemp tank top for women excels at keeping you cool
Posted by Rose on 25th May 2021
Sympatico fans weigh in on why the Tank Top is a key element of their warm-weather dressing.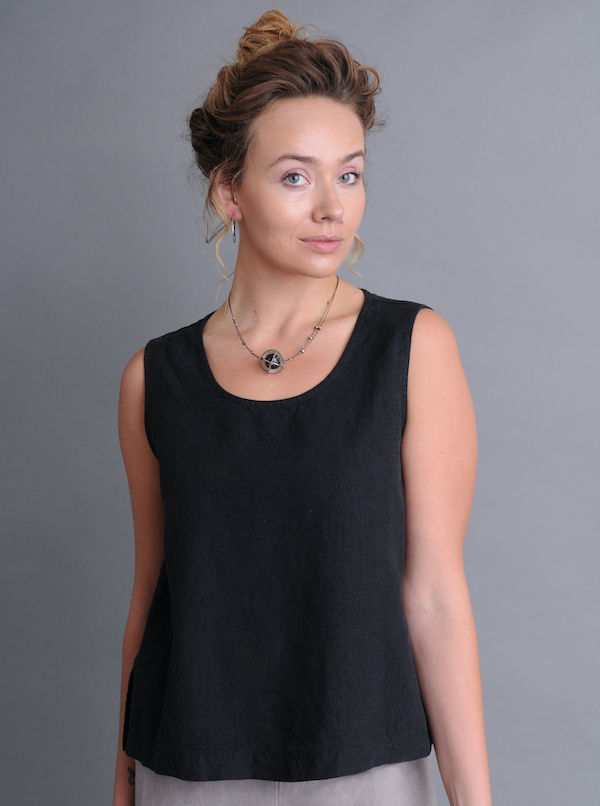 They say black is the absence of color; I say it's the essence of sustainable style.
With summery days in the forecast, Sympatico's Tank Top becomes an essential in dressing sustainably. Here's a sampling of tributes paid to the Tank Top by a handful of Sympatico fans:
This was my first-ever purchase from Sympatico, and I adore it! The color is heavenly, the fabric feels GREAT (and I'm not one of those people who throws that word around a lot), and the fit is just right. I like it so much, I admire it in the closet when I'm not wearing it. It's a total favorite. I love that it came in a choice of weights (I got the medium weight)-- tempted to get the light one just to have more options with it. It's perfect.
Beautiful top for the summer or layering for spring. I love that the top is a looser fit, but stylish. The color will go with so much of my wardrobe. My first purchase, but not my last. I love purchasing from a small USA based business.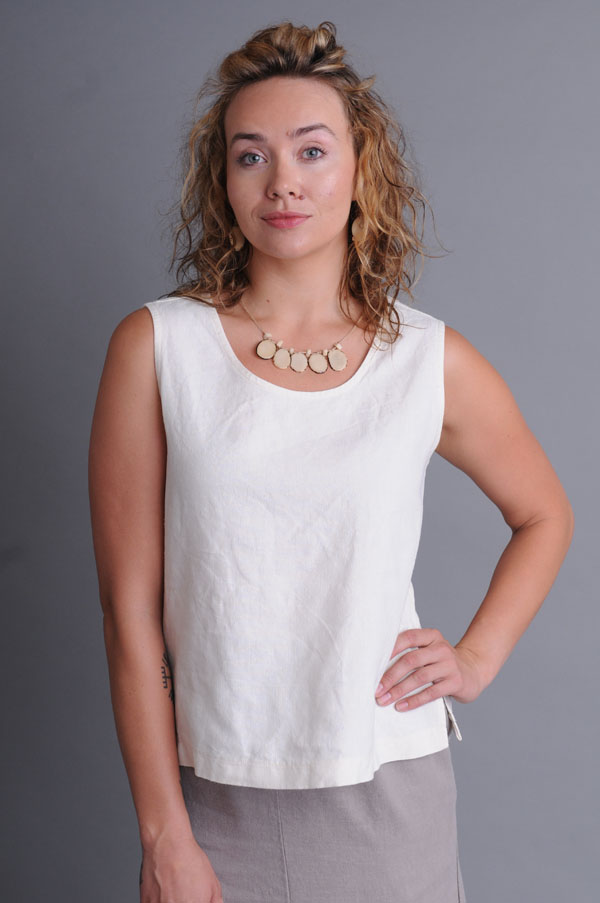 Tank Tops in Sympatico's Mid Weight and Light Weight fabrics both breathe wonderfully.
Delighted with my mid-weight top in natural. Greatly expands my wardrobe. Wore it with the peach angled skirt and the paprika light weight tuxedo top. Wonderful! So comfortable while very professional in appearance. Lovely feel, too!
I've just gotten my order and can't say enough how perfect this tank is. I love the mid-weight; it holds its shape well. The length is perfect the cut, and the color was just as pictured. I would like it in ten more colors, but I hope to see the white, at least!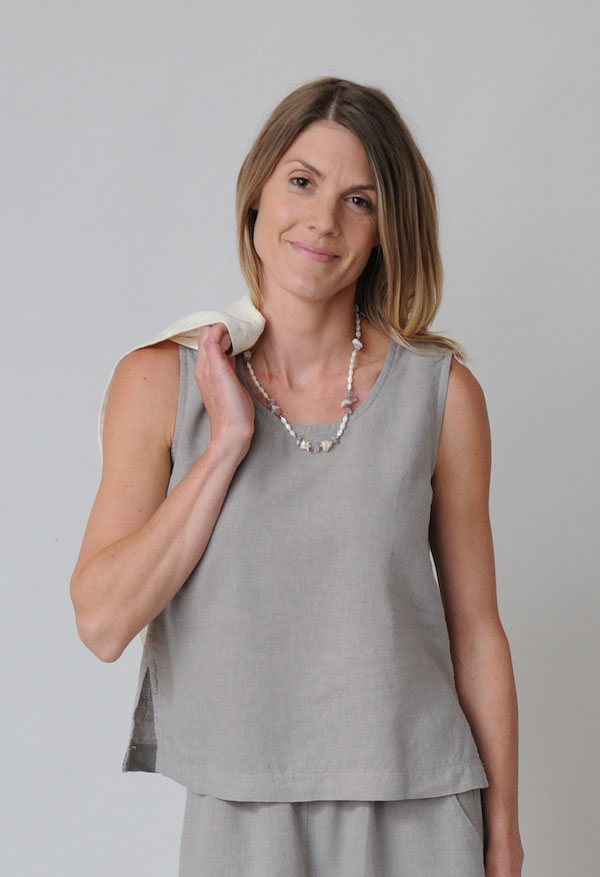 The Light Weight Grey Fog Tank Top is especially welcome in hot, sticky weather and easily covers up for cool evening with a Tuxedo Top in Natural.
I love loose fitting, but stylish tops for the summer. I now have 6 of these tank tops in various colors because they are perfect with skirts and pants. LOVE them.
Once again, customers say more elegantly than I could why the Tank Top works so well in their lives. By the way, I welcome input of all kinds, and when asked, you can count on a personal response. Drop me an email here, visit Sympatico's Facebook page, or call me at 541-899-3988.