When "new" matters
Posted by Rose on 9th Mar 2018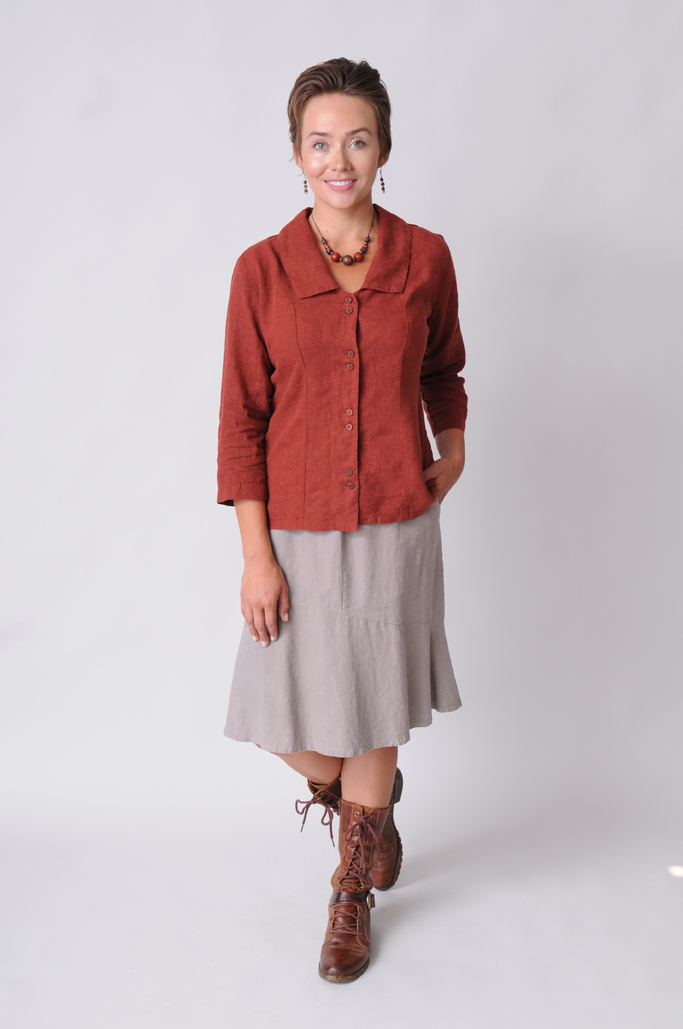 Anastacia in a Paprika Princess Top and Grey Fog Flip Skirt.
How do you feel about new? If you follow the fashion world, you'll notice that newness is a critical part of headlines like: What styles are in? or What's new for spring? I think part of the attraction of new is that it wakes us up and reminds us that we're alive and experiencing something unique (which, if you think about it, is undeniable).

New isn't valuable in and of itself but only in relation to us as individuals or as a culture. New can be finding a different way of wearing an article of clothing. Or perhaps an addition to your wardrobe necessitated by a change in your life. New is the child of creative adaptation.

Even though there really may be "nothing new under the sun," a different take on an old reality can be just the ticket to inspire us to start seeing things in a fresh way. That's when newness approaches creativity and where much of its value derives. Saying something in a unique way, expressing the truth of the moment, describing the human experience— that's always valuable.