Stovepipe hemp and Tencel pants: practical, stylish comfort
Posted by Rose on 2nd Nov 2022
These sustainable womens hemp pants are both stylish and earth-friendly.
In designing Sympatico's Stovepipe Pants, comfort topped the list of my aims. First, they needed to fit real-life figures attractively. Since the hemp and Tencel fabric I work with offers little stretch, strategically placed ease is crucial. Finding the sweet spot between a pleasing profile and the ease needed for natural movement is where design magic comes in.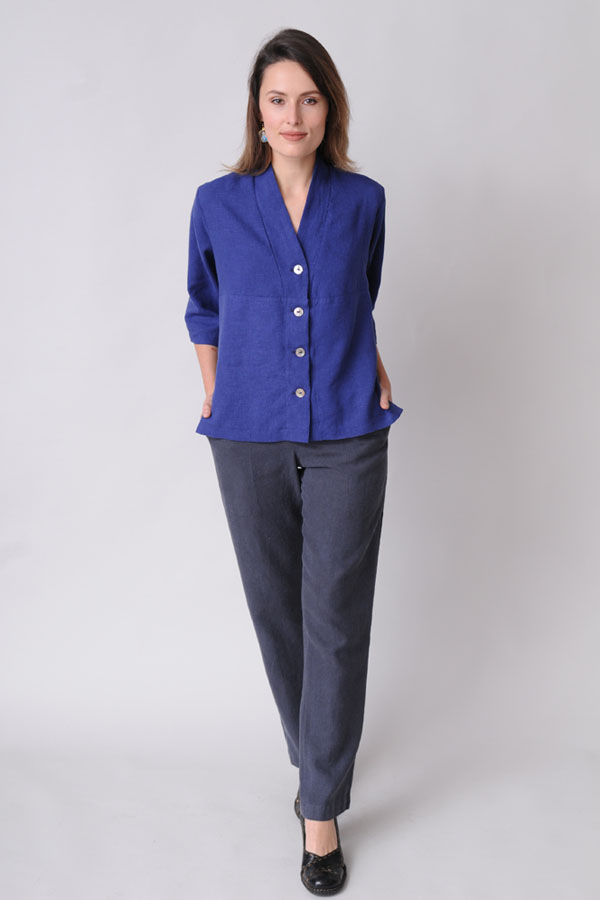 In my view, pants must be practical as well as attractive. So the non-gapping pockets in Sympatico pants are deep and genuinely useful. There's room for all your necessities.
Practicality also informs the choice of an elastic waist. For most of us, our weight is not a constant; our waistline varies a bit over time—or after a big meal. Hence an elastic waist will stay effortlessly comfortable when you put on or lose a couple of pounds or an inch or so..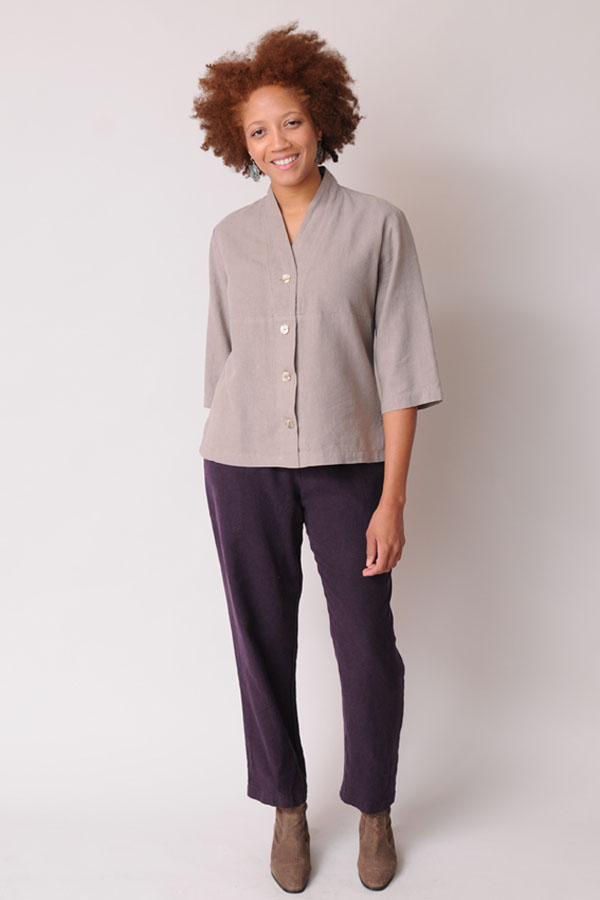 And, of course, practicality and concern for our environment helped determine the fabric I use. The hemp and Tencel in Sympatico clothing is sustainably grown and manufactured and is easy to care for. Because it's made using natural fibers, Sympatico's material breathes beautifully while the Tencel content adds drape and relaxes wrinkles. The fabric, thanks to its hemp content, is very strong and durable and is antimicrobial, meaning you can wear your pants longer between launderings.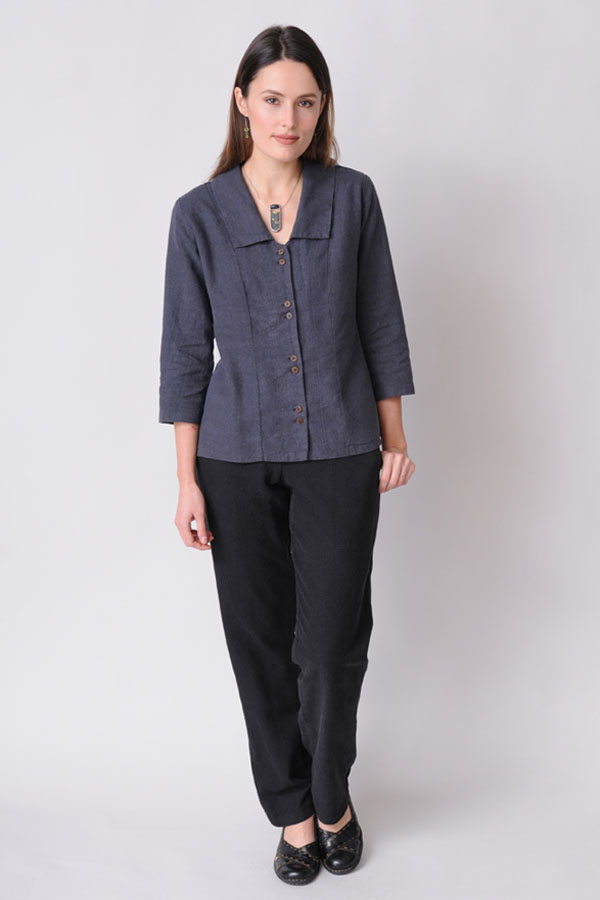 If your color/size preference is out of stock and provided I have fabric on hand, I can cut and sew yours to order at no extra charge. Call 541-899-3988 to check on fabric availability, or drop me an email here.
Learn more about Sympatico's hemp/Tencel fabric here.