How the used apparel trade is energizing artisan-made clothing in Africa
Posted by Rose on 24th Jan 2021
Artisanship arises in surprising ways; this Ghanaian photographer/stylist focuses his lens on upcycled fashion crafted from cast-offs
The sprawling second-hand clothing markets in Africa are vast testaments to the fast-fashion industry that feeds our worst consumerist impulses. Across cities such as Nairobi, Accra, and Lagos, thousands of market booths offer inexpensive clothes imported by the bale and fed by the developed world's cast-offs. In Ghana's Akan language, these bargains are known as Obroni W'awu—dead white mans' clothes.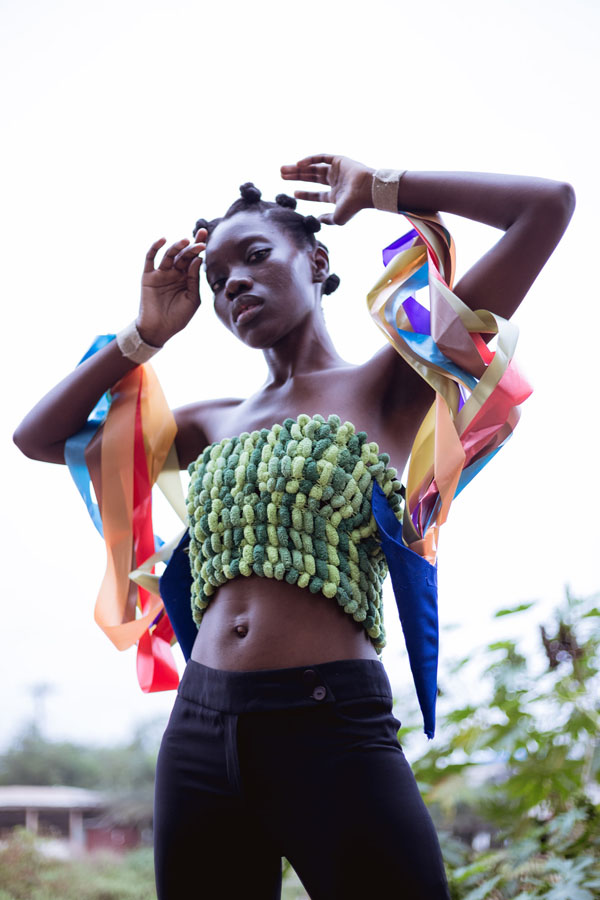 Photo credits: Sackitey Tesa/WEPresent
The enormous trade in used clothes carries a two- edged sword. On one hand, these cheap imports bring consumer goods to people who are exceedingly poor by western standards. But cast-offs have also undermined local textile and clothing industries, driving much of it into oblivion. It was with these circumstances in mind that I was delighted to come across the work of Sackitey Tesa, a self-taught photographer and stylist from Ghana. In a series whose African title translates as, " things are not meant to be thrown away," he presents the work of Ghanaian tailors who upcycle cast-offs into imaginative and vibrant new forms.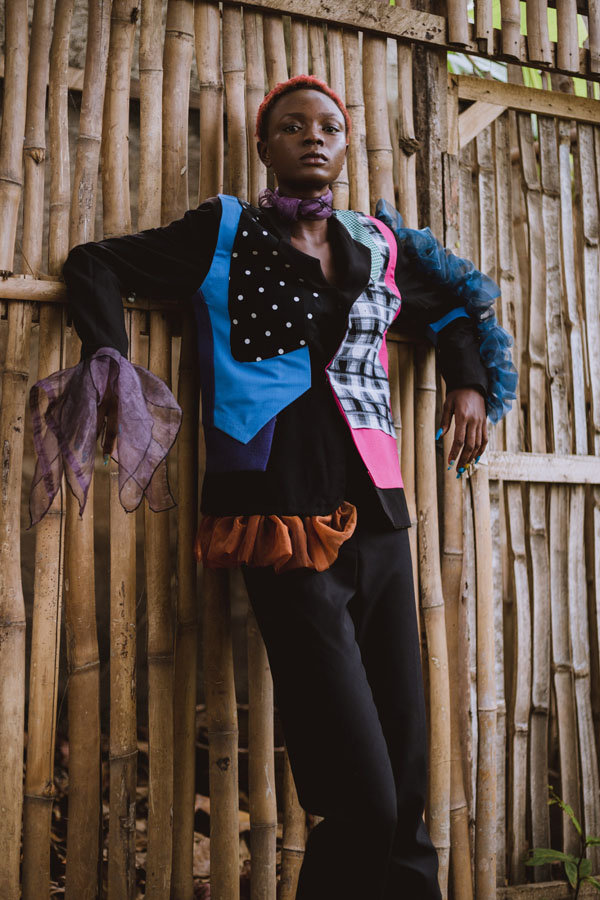 Photo credits: Sackitey Tesa/WEPresent
In creating his collection, Sackitey commissioned tailors from Accra's teeming second-hand market to fashion outfits from all kinds of textiles and other furnishings, including things like sheets and belts. His one prohibition was the use of popular western brand logos that otherwise often appear on upcycled outfits, reflecting the cachet these brands carry in the minds of African consumers. What emerged from these tailors' commissions is a striking collection of fashions that are heightened by the photographer's choice of models and settings. They challenge gender assumptions as well as fashion norms. His backdrops are equally daring and unconventional.
I think it's exciting that by commissioning tailors to help bring his vision to fruition, Sackitey is also helping to preserve artisanship in an arena where industrial goods threaten to sweep such artisans away. Through Sympatico, I feel I also help to keep alive artisanship, a quality that has largely disappeared as American businesses have flocked offshore seeking cheap labor in perpetual race to the bottom.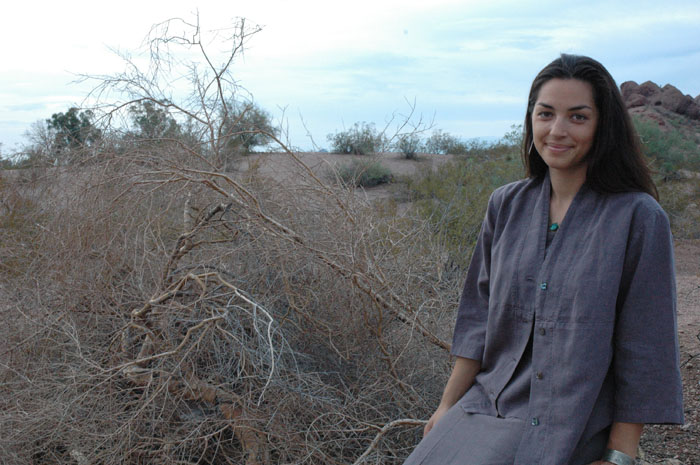 As an artisan, I run Sympatico largely on my own terms, which I love doing.
As someone who celebrates artisanship, I find Sackitey's work is liberating, an inspiration to be daring and to color way outside the lines. Artisans don't have to answer to design committees, focus groups, or marketing R&D. Many artisans and craftspeople are willing to shoot from the hip when it comes to creating or simply running our businesses. Of course, there are risks in operating this way, but there's also the liberation of being daring and willing to see what comes from experimentation. As I mentioned recently, I've been experimenting with dyeing techniques and materials, and because I have no real experience in this milieu, I've had to assume what Zen teachers refer to as "beginner's mind," to have no preconceptions or cast-in-steel plans. To me that's the liberating aspect of being your own artisanal boss.
---
Rose Gerstner operates Sympatico, an artisanal clothing business in Oregon that focuses on natural fiber apparel. She regularly blogs on topics surrounding sustainable fashion and eco-friendly textiles.
---