This hemp - Tencel Top's a mainstay…New artisan-made scarves fresh from the dye pot!
Posted by Rose on 13th Dec 2020
Women's hemp clothing that's versatile
When I first made a rough sketch of the Tuxedo Top, I had no idea it was destined to become perennial bestseller. But thanks to easy-fitting proportions and elegantly simple lines, it's become a core element in many capsule wardrobes. Offering the Tuxedo in both my Mid Weight and Light Weight fabrics help make it a year 'round favorite.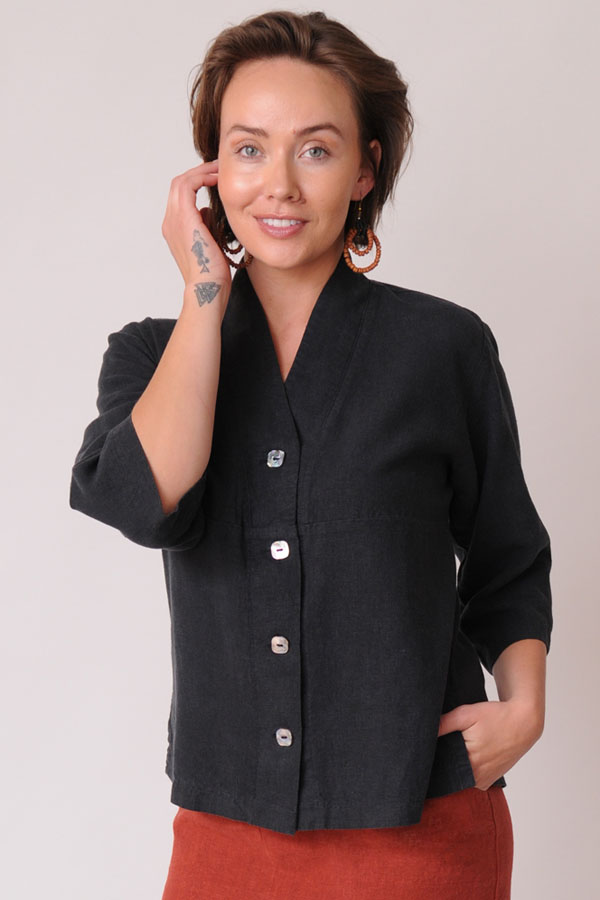 The Tuxedo Top is still a top seller thanks to an easy-fitting design that dresses up or down easily.
Here's what a few Sympatico fans have to say about their Tuxedo Tops:
I love this as it can be worn as a top when buttoned up or a jacket unbuttoned! A versatile weight for 3 seasons. also that it is made of more natural fibers that wash and dry easily.
I have four in different colors. So flattering and easy to wear even though I'm under 5 feet tall. How does Rose do it! It looks just as good on taller models.
I fell in love with the look and feel of the first top I bought - and promptly ordered every color afterward. They wash well, and look fresh as new with a quick ironing. Has become a uniform -- but no one is complaining! Especially me. Thanks for the thought and care that went into making this perfect top.
I'm generally well stocked in Tuxedo Tops in both weights and most current shades, and I usually ship orders within 24 hours by USPS Priority Mail.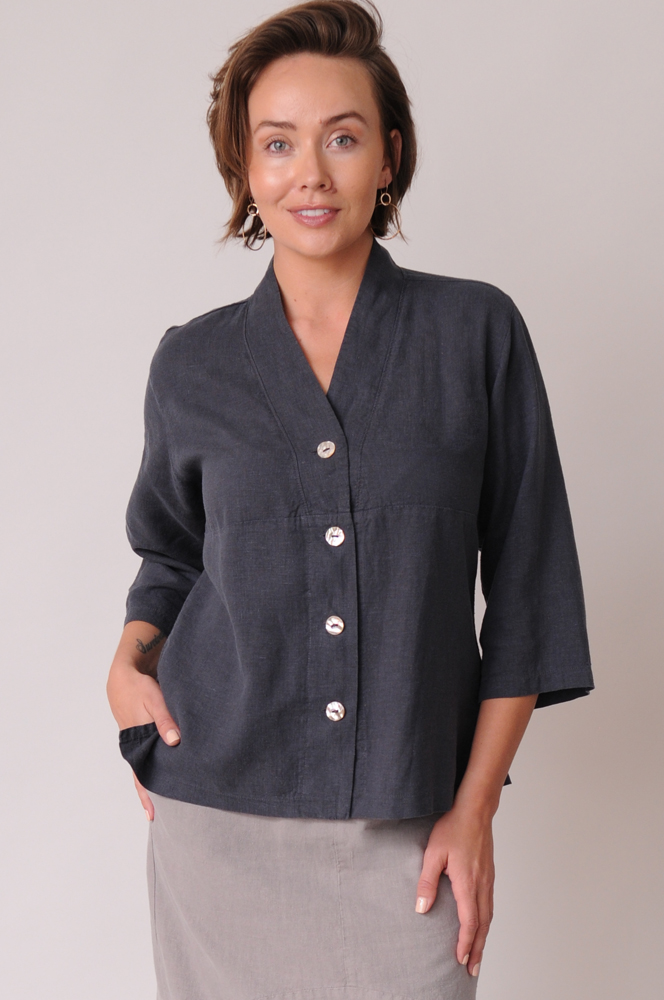 Hemp and Tencel fabric, sustainably harvested abalone buttons, and heaps of care and attention go into crafting every Tuxedo Top.
Diving deep into indigo — new shibori scarves
Smudges on my nose are the giveaway—I've been having a lot of fun over the past weeks delving into indigo and other dyestuffs as well as the Japanese dye resist art called shibori. Shibori uses a lot of different techniques to achieve a wide range of effects that go from subtle to stunning. I still have a lot to learn, but I'm encouraged by my latest work, some of which is now available for sale.
You can view the entire Sympatico scarf collection here.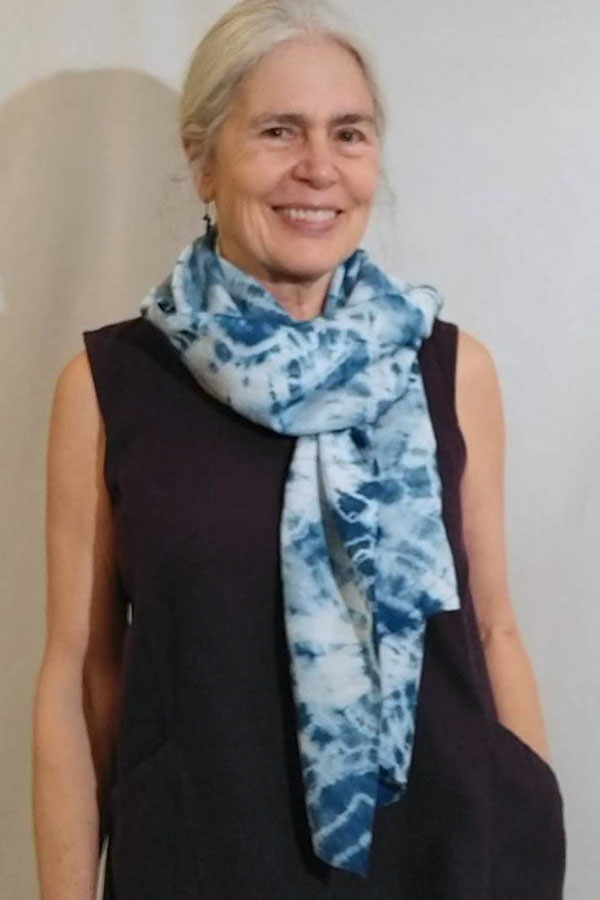 Fanciful starbursts on a light ground in a lovely linen/silk from my fabric stash give this scarf lots of visual interest.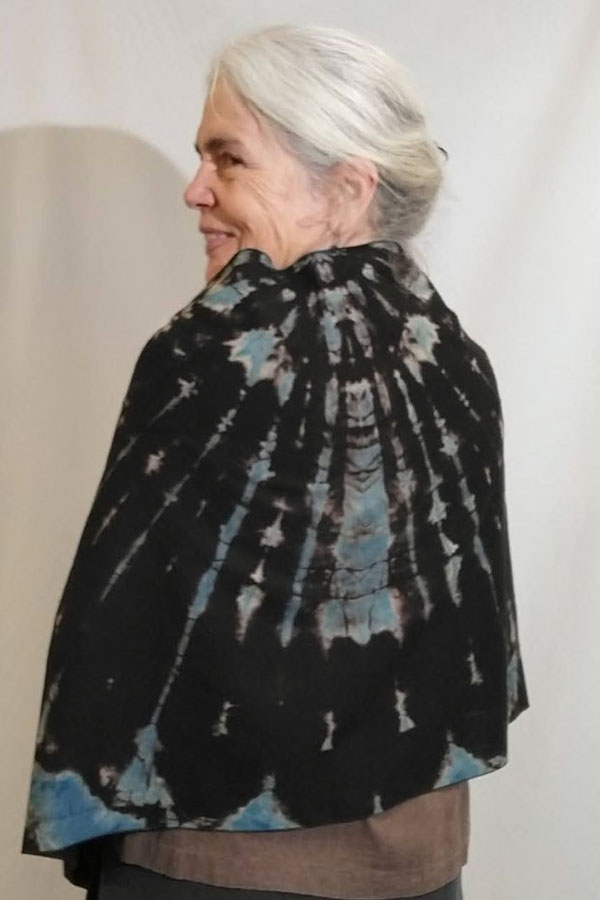 This Black and Indigo Cotton Scarf uses dramatic shibori effects to create a bold statement.