It's autumn and it's time to break out the Stovepipe Pants
Posted by Rose on 28th Oct 2020
Artisan-made hemp and Tencel pants make a sustainable solution to staying warm
Stovepipe Pants weather's here!
Around here, mornings have been in the high 20s and we've picked all the tomatoes, green or not. It's also time to break out the Stovepipe Pants to greet these chillier days.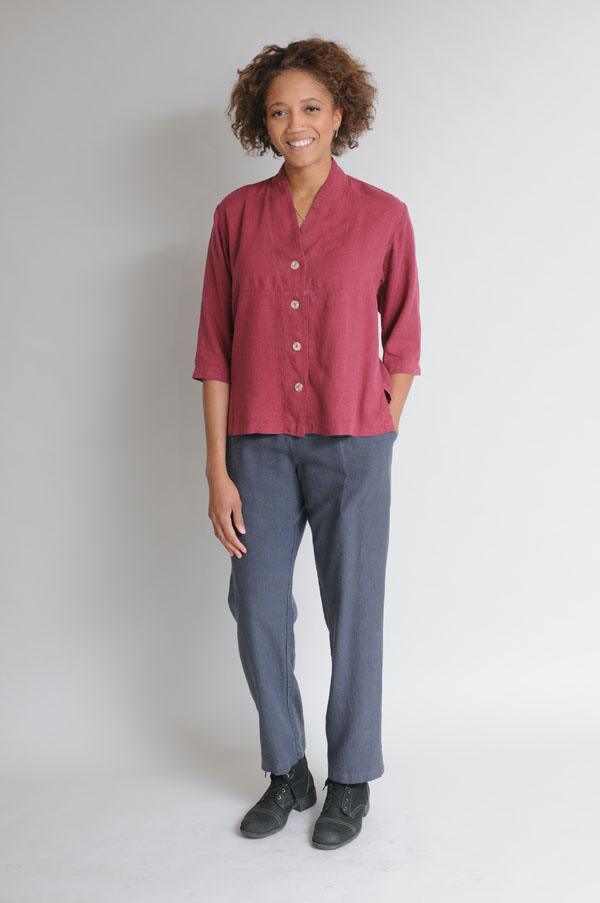 In Graphite, Stovepipes below a Garnet Tuxedo Top make a smart outfit.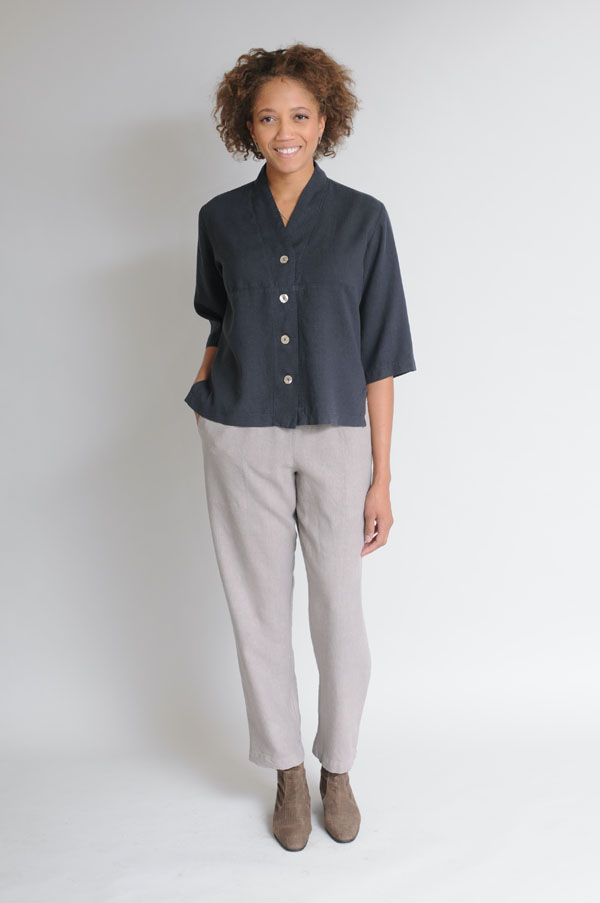 Stovepipe Pants in Grey Fog get along with virtually any palette.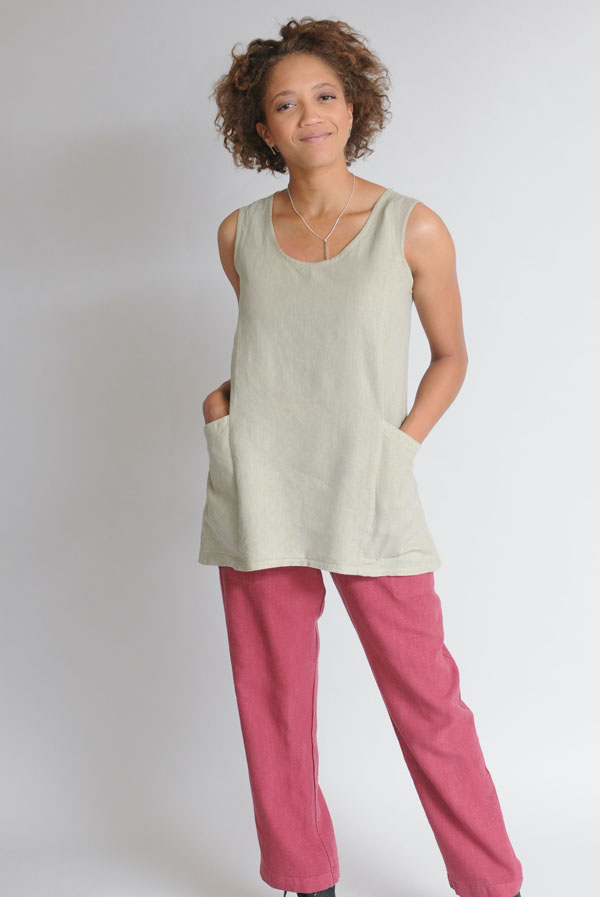 I've been eyeing a pair of Stovepipes in Garnet, just for fun!
Thank you for your vote!
In my lifetime, I can't think of a more consequential election than the one at hand. I hardly need urge friends and customers to vote—you're already doing it in record-breaking numbers! I am grateful for so much participation in our democracy as we try to keep it healthy.
A startup in Kentucky is America's entire fiber hemp industry
Last week I blogged about exciting developments in home building components made with hemp. But those innovative technologies are happening overseas. America, having just legalized industrial hemp in 2018, is decidedly behind the curve where hemp for fiber is concerned.
But that may change if HempWood founder Greg Wilson can find his way through a thicket of challenges. As quoted in this Grit Daily story, Wilson says, "We are the only scaled hemp fiber producer of hemp building materials in the United States. From what I've heard, we are the only scaled producer of any hemp fiber product in the US.'' With years spent in China studying industrial hemp's potential use in manufactured wood products, he has developed the technology to produce sustainable hemp flooring that's competitive with floors made with fine (and increasingly scarce) hardwoods.
The only industrially scaled hemp fiber manufacturing operation in the US, HempWood has faced a boatload of hurdles during startup.
Dealing with the lingering stigma against pot has proved surprisingly difficult. As has grappling with the US government that still subjects industrial hemp to a lot of scrutiny despite legalization. Add to those factors some costly new tariffs on factory equipment that HempWood had to import, and the early days of this startup have been fraught. Despite everything, Wilson is still optimistic about hemp's future as a building material and is in talks to open a second factory in Oregon.
It will likely be relatively small-scale innovators like Greg Wilson who will drive the adoption of industrial fiber hemp into all sorts of applications. I'm pulling for them to succeed.