Locally made clothing embodies the principles of sustainability
Posted by Rose on 7th Jan 2021
Here are five brilliant reasons to shop local.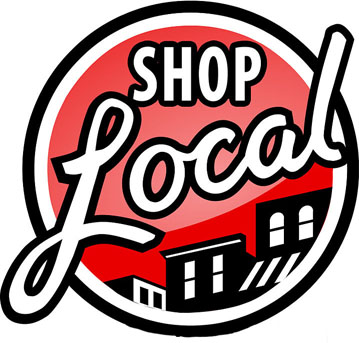 One of the more positive aspects of living through a pandemic has been the renewed focus on local business. It's true that a lot of that focus has been about the existential challenges restaurants and other local entrepreneurs are facing. But at the same time, lockdowns have revealed some interesting trends in consumer attitudes toward spending their money locally.
As noted in a 2020 ZypMedia survey, consumers overwhelmingly say they want to support their local economy. There's really no surprise in that; I think in principle we all do. But what emerges in the survey data are what may be pandemic-skewed reasons consumers choose local businesses. Asked what local retailers could do to drive more business during the pandemic, price was not at the top of the list. Consumers revealed that businesses supporting shelter-in-place protocols with the security of home delivery (57%) and contactless delivery/curbside pickup (56%) were the most compelling reasons to shop local.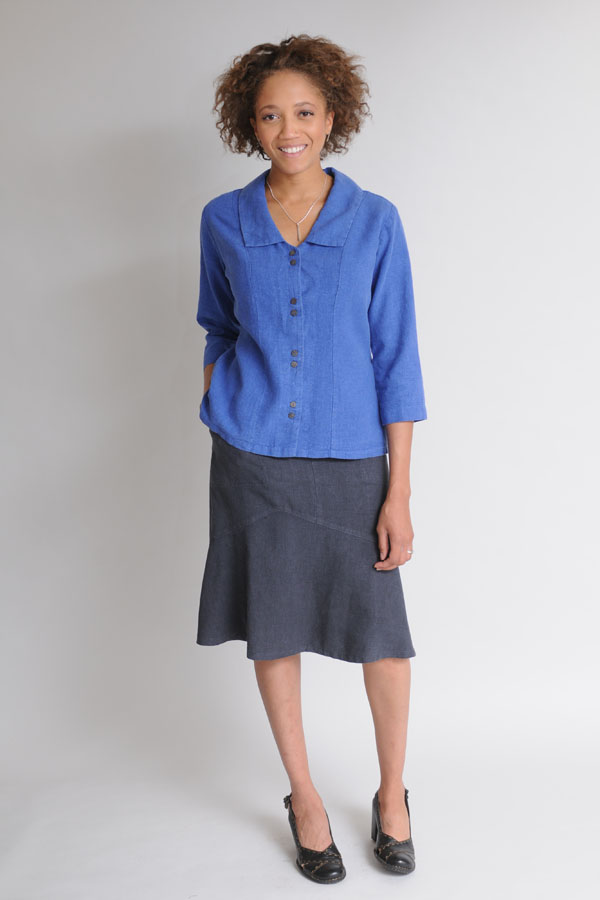 Sympatico's Princess Top in Sapphire and Flip Skirt in Graphite embody the principles of sustainability and shopping locally.
With consumers seeking safety and convenience, these findings are logical. But what about other reasons to shop local, even when Covid-19 has hopefully retreated? Here are five compelling reasons shopping local is a good practice anytime.
1. Invigorate your local economy.
Money spent with independent, locally owned businesses flow back into the local economy to a far greater extent than the receipts of national retailers and online businesses. When you buy a cauliflower from a local farmer, more of your money remains in your community.
2. Enjoy better service and local know-how.
Whenever I can, I shop locally owned hardware and garden stores. They're a fount of local knowledge that big-box stores simply can't match when it comes to finding the right tool, part, or tree for my situation.
3. Reduce the impacts of climate change.
Independent local businesses tend to use affordable, appropriate-tech solutions that minimize their environmental impact. Shopping locally also reduces transportation-based pollution and the urban/suburban retail sprawl that contributes to habitat loss.
4. Support a stronger sense of community.
Even urban dwellers who patronize farmers markets report they feel closer to the community at large through their interactions at such markets. Personal barriers tend to melt as neighbors shop for goods shoulder to shoulder. Interestingly, non-profits report receiving 250 percent more financial support from local businesses as opposed to national concerns.
5. Encourage the creation of non-exploitive jobs.
Local entrepreneurs often pay wages that are significantly better than their big-box and online competitors. Because their workers usually live close by, those wages also come back to the local community.
It's interesting to me that local businesses who venture online tend to expand the geographic definition of "local." Sympatico's a good example. Although many of my customers live nearby—largely a consequence of my having exhibited at many nearby craft fairs—others live physically much further away, some even overseas. But due to the small-scaled, personal and intimate way in which Sympatico functions, there is a strong sense of community between buyer and seller. At least I like to think so.