Posted by Rose on 15th May 2018
Direct from the dye bath, here's my newest shade: Peach! With the promise of summer just ahead it'll inject a colorful note into the warm months ahead. As with all my new shades, my aim was to come up with a shade that coordinates well with the rest of the Sympatico palette. Peach hits that sweet spot.
Because I produce small dye lots, I have a limited selection of Peach. Order soon to avoid disappointment.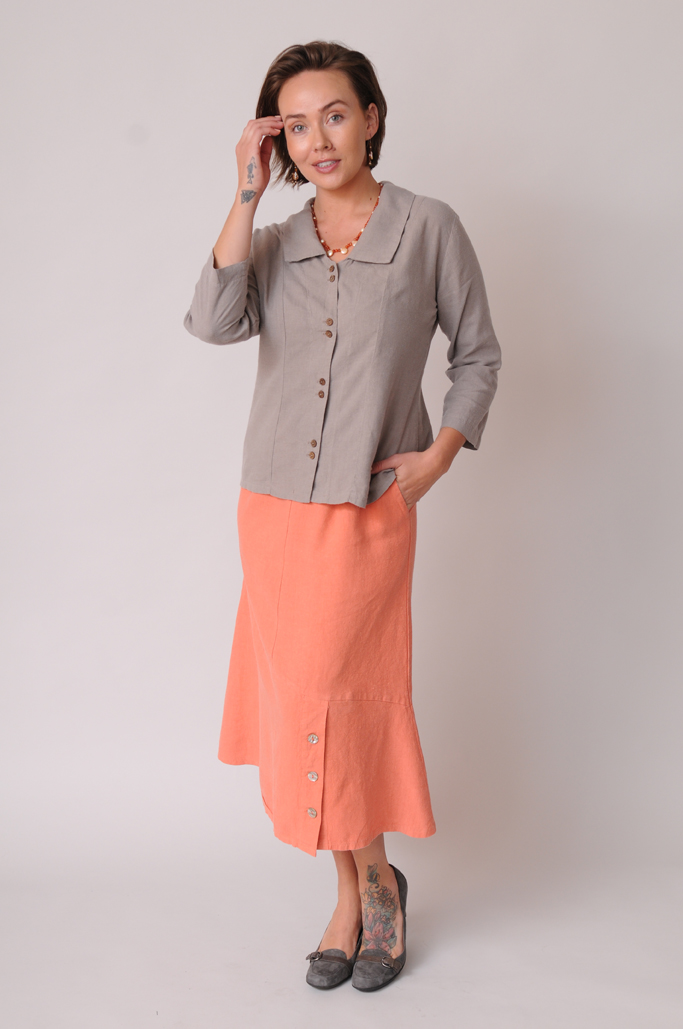 Anastacia's Angled Skirt in Peach adds a summery note to her Princess Top in Grey Fog.