Saying sayonara to Peach: I have just a handful of items left in Peach, a seasonal shade never to be seen again.
Posted by Rose on 3rd Aug 2018
Most seasons I offer a shade or two for just that season; when the dye lot is completely sold, that's it. And that time's come for Peach as the end of summer lies just ahead, I have a smattering of tops as well as a full range of Angled Skirts still available in this sunny shade.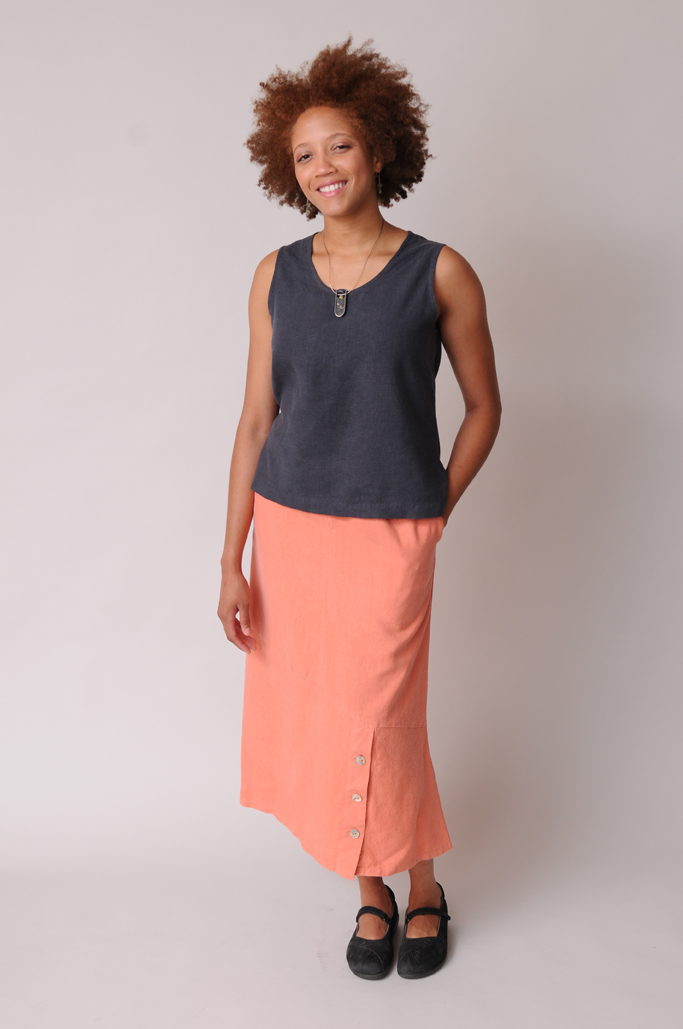 Nikki brings a distinctly sunny vibe in her Graphite Tank Top and Peach Angled Skirt. I have a full size run in the skirts at present.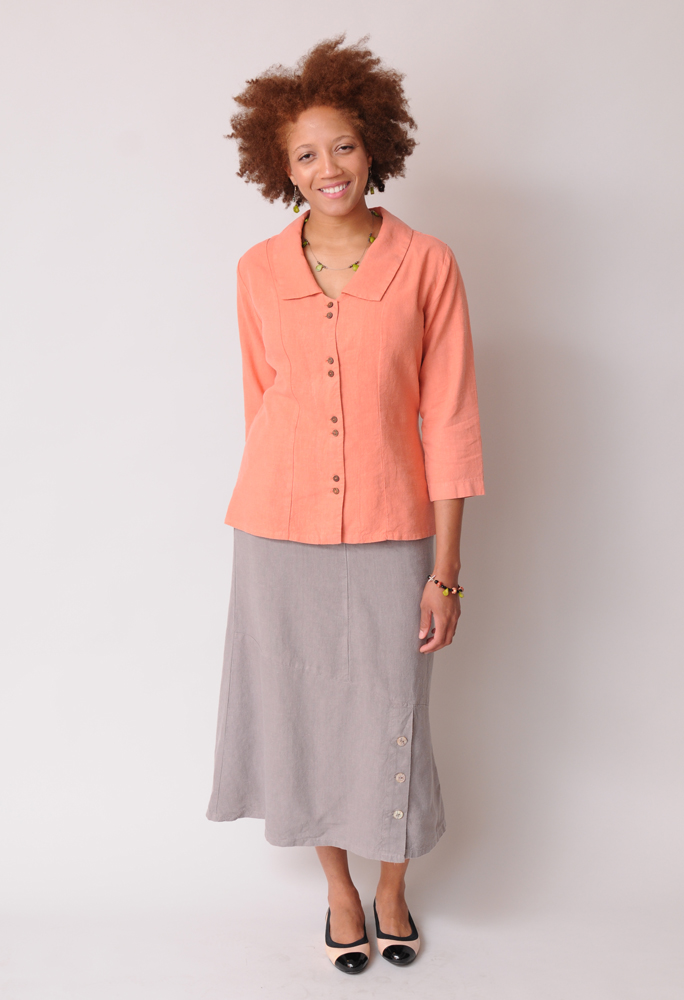 I also have Peach Princess Tops in all but M, XL, and XXL. The Grey Fog Angled Skirt is a four-season basic.
So, if Peach's sunny disposition warms your heart, order soon; once the limited stock is gone there'll be no more. Aside from Peach, I'm generally well stocked in most sizes, colors and styles at the moment, all available for purchase online.
Need to touch, feel and try it on?
Sympatico can be found at the Lithia Artisans Market of Ashland most weekends through October. You're also welcome to visit my workshop near Jacksonville, Oregon by appointment. Give me a call at 541-899-3988 or send an email to confirm I'll be at the market or to schedule a visit to my workshop.