Style tips: What to Wear to a Summer Wedding
Posted by Rose on 17th Jun 2022
At summer marriages, the smart guest dresses for the both the occasion and the setting.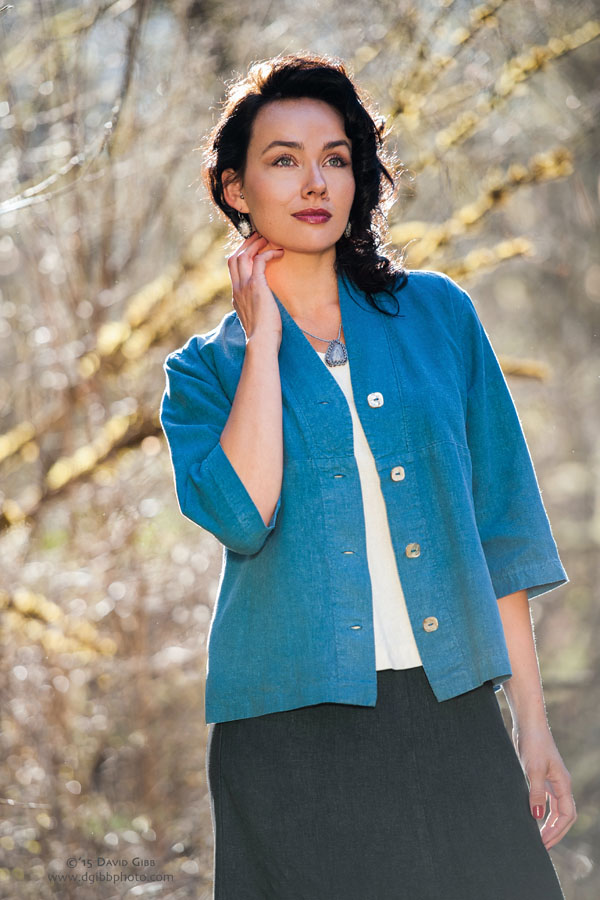 More casual wear has become the norm thanks to outdoor weddings. Tuxedo Top in Teal; Graphite Skirt.
In my lifetime outdoor weddings have become practically the norm for summer matrimonial ceremonies and receptions. That trend has only been amplified by the pandemic. But when weddings happen outdoors, especially these days, less formal attire is usually the rule. And outdoor weddings make wonderful occasions to wear more colorful dresses or suits. Of course, some couples specify black tie or other formal wear, and we then pretty much have to go along with the program or send our regrets.
Some of my customers mention when buying that their clothes are for a wedding. But unlike formalwear and elaborate party wear, I'm pretty certain that they intend to wear their Sympatico creations on lots of other occasions for years to come. As an advocate for capsule wardrobes, I heartily approve!
Assuming the outdoor wedding you're headed for is of the more common casual variety, I think the key is to stay comfortable while also not being underdressed for the occasion. Similarly, it's thoughtful to avoid things that are too flamboyant lest we inadvertently upstage the couple. You'll be spending hours outside, and depending on the location and current weather, you could be dealing with significant temperature changes. That's especially true if the reception goes on into the evening or later. Then of course jackets, wraps, shawls, and other coverups will be pretty essential. You may need to bring more substantial layers as well.
I usually give my footwear careful thought in the context of the venue. Beaches and other outdoor terrain can be perilous or even impossible in heels. If you're unsure what the footing will be like, take some sandals or other flats you can switch to on the fly. And if you plan to dance, that should be part of your footwear equation too.