A capsule wardrobe women can use to simplify our lives 
Posted by Rose on 19th Aug 2020
A well-chosen core collection of eco-friendly fashions is both sustainable and eliminates the burden of deciding what to wear.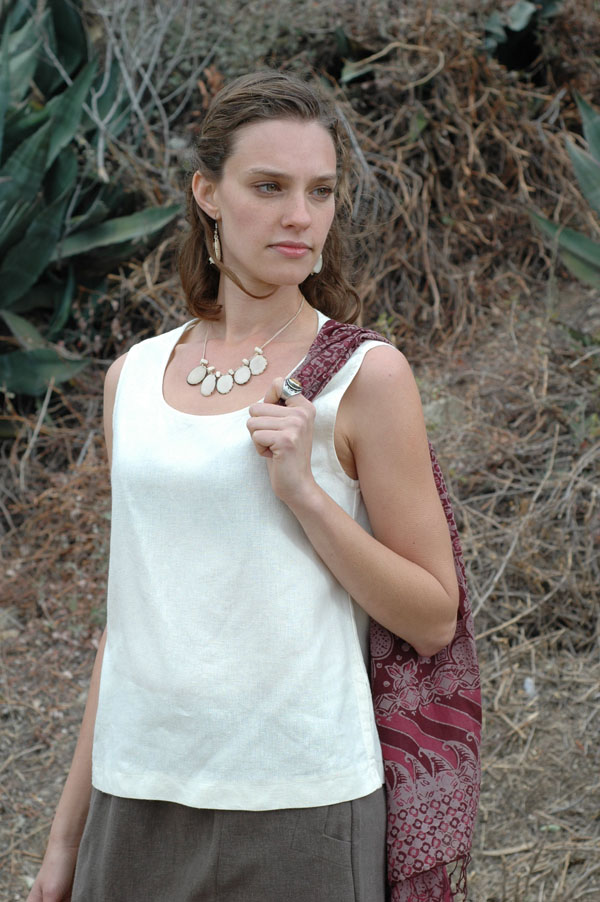 A simple tank top is cool, versatile and a great addition to a capsule wardrobe.
As I've aged, I've become more focused on simplifying my life. Part of that process is getting rid of old stuff—both physical and mental. The process for me has also been a confirmation that a downsized, smartly selected capsule wardrobe can help with simplification.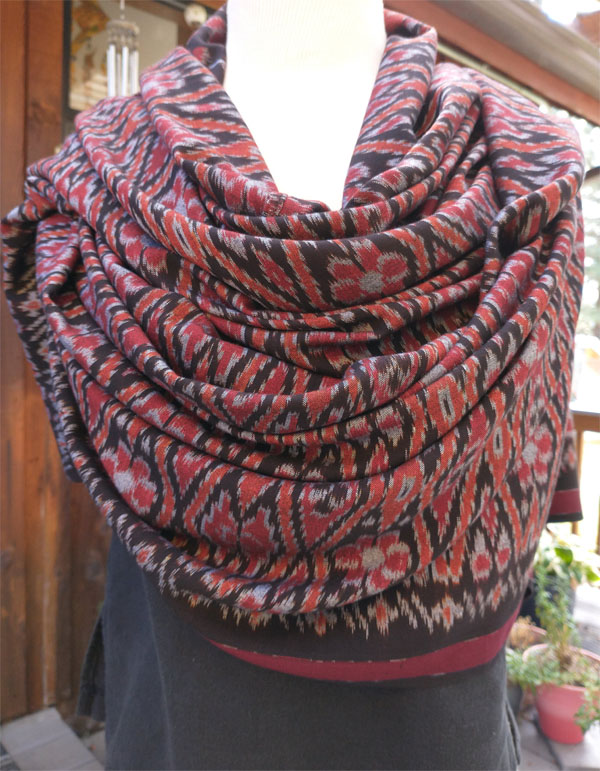 Decorative and just enough to stave off cool evenings, a wrap can work well.
In case you're wondering about where to get started in simplifying your closet, I offered some tips in a blog post about the value of capsule wardrobes when traveling. Most of that applies to your everyday wardrobe too.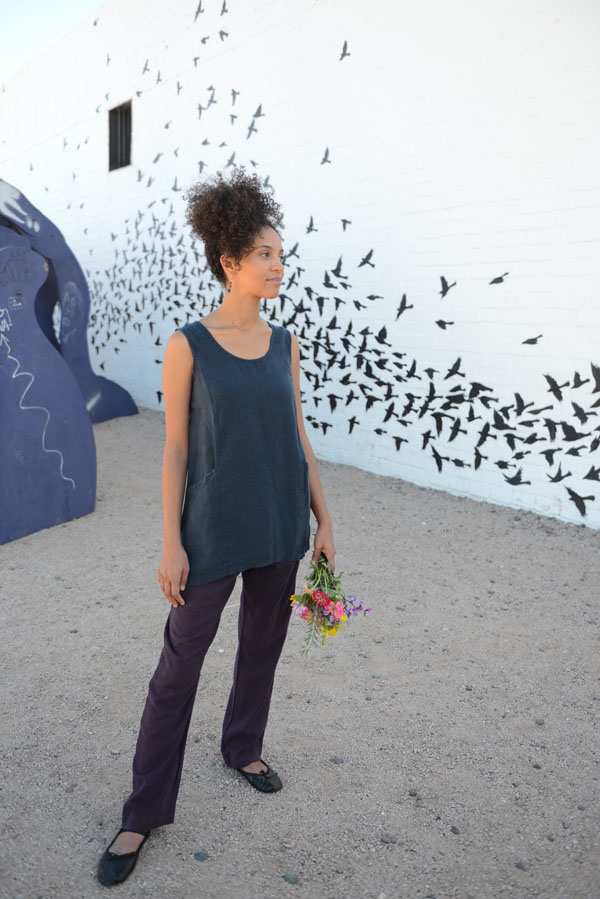 Pants and a tunic are cute, comfy and versatile.
Less is more
A key part of selecting a capsule wardrobe is giving your current closet a hard-nosed inspection.
Some things to consider in identifying the keepers:
When did I last wear it? If your answer is more than a year, it may be time to part ways.
Does it work with my present lifestyle?
How well does it work with my other keepers?
Is it truly versatile?
That last item's important. Even if you tend to go for bold and bright colors and looks, everyone needs a few basics in neutral shades.
And one other thing that's hard to quantify in slimming down your closet: Do you LOVE the garment?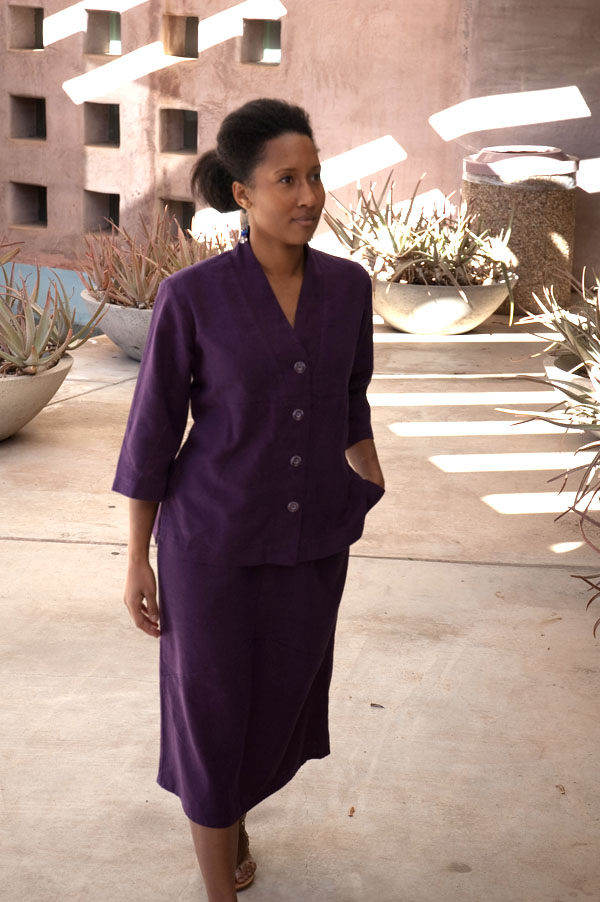 There's nothing like a skirt and light jacket for flexible wearing options.
How small is a capsule wardrobe?
There's no magic formula about exactly how big a capsule wardrobe ought to be. When Suzie Faux, the British fashionista, first came up with the term back in the 1970s, she suggested a capsule wardrobe should consist of roughly 30 to 40 items. But if you live in a place with very distinct seasons, travel a lot, or need to dress for work, your capsule wardrobe may run a bit bigger.
The psychological benefits of a capsule wardrobe
Some fashion bloggers talk about the phenomenon of "decision fatigue." Though I can't honestly admit to falling prey to that condition, I certainly recognize the benefits of decluttering that come with a capsule wardrobe makeover. Getting your wardrobe out of the way is a good thing when life presents, as it will, truly difficult questions and obstacles to solve
A capsule wardrobe is good for us and our planet
Fashion is second only to petrochemicals when it comes to environmental harm. A capsule wardrobe is the polar opposite of fast fashion—the biggest contributor to environmental damage. By downsizing and simplifying what we wear, we are taking a role in saying no to cheap, disposable clothing, instead choosing apparel that's made for the long run.
Shopping for apparel that's made using sustainable fibers and methods by people who are treated fairly and receive a living wage helps us all.