The things small businesses deliver that big businesses can't
Posted by Rose on 27th Sep 2022
From superb, personalized service to the wisdom of local knowledge, these are the ways small businesses flourish as part of the American economy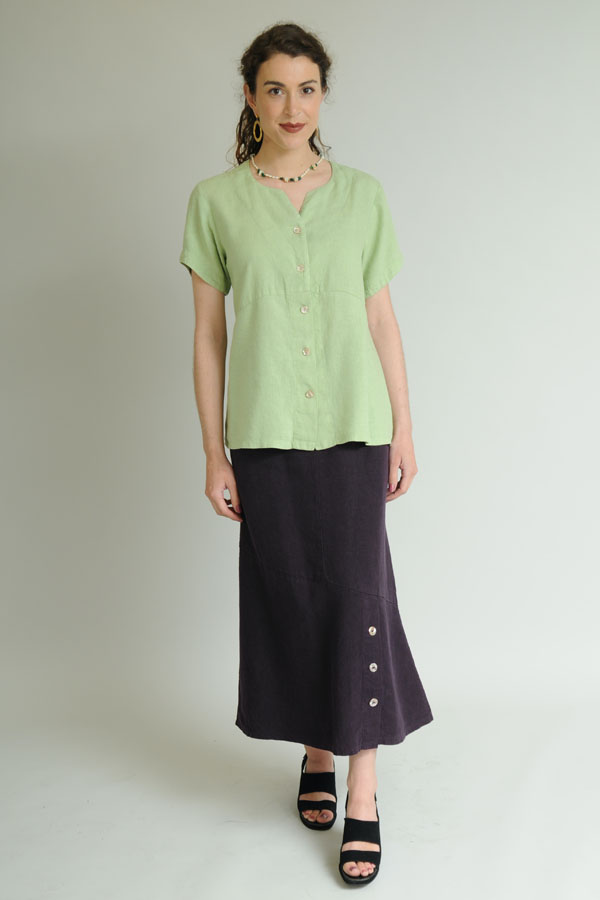 Swallowtail Top in Green Tea over an Angled Skirt in Plum.
I came across a post recently on the Business to Community site that checked all the boxes I consider Important in assessing the value of small businesses such as Sympatico relative to the economy at large. .It turns out small businesses have a profound impact on our job market. As the site mentions, they account for two out of every three new jobs that are created. But that's just for starters.
Genuinely personal service
It's something of a no-brainer that seeking out small businesses that emphasize personal service can make sense, especially when you have special requirements. Consumers repeatedly rank personal service as their prime motive in seeking out smaller, often local, businesses. Though their big-box and online competition may dwarf microbusinesses, smaller players can compete effectively, especially when the consumer is focused on values like quality, durability, and sustainability. Like many of my fellow craftspeople at the Lithia Artisans Market, I'm sometimes able to take on bespoke work to meet customers' needs.
Local knowledge
Knowing about local conditions, materials, climate, and much more can make all the difference when it comes to working with small, local businesses. When you seek out local businesses, the likelihood of a having a positive experience and a satisfying finished product are greatly enhanced. And needless to say, your economic input stays in your local community.
Connectedness
Large corporations often put an emphasis on making contributions to the local communities they serve. And those contributions are usually very welcome. But when it comes to forging relationships that grow out of being fully engaged in the life of a community, small business has a natural advantage. I love the fact that as a tiny business, I'm able to interact with nearly every customer I serve. Whether it's something as simple as writing a "thanks" on an outgoing web order invoice or helping a customer sort through sizing, for me that's a big part of the satisfaction that comes from doing Sympatico.