The uncertainty of sizes
Posted by Rose on 4th May 2017
Sizing schemes in clothing for mature women are all over the place. Here are some ways to avoid returns and disappointments.
Rose Gerstner founded Sympatico Clothing to offer women with real-world figures stylish, unfussy fashion that's artisan-made in the US with sustainable materials and methods. Rose regularly blogs about eco-friendly fashion. You can subscribe to her weekly emails at the bottom of this page.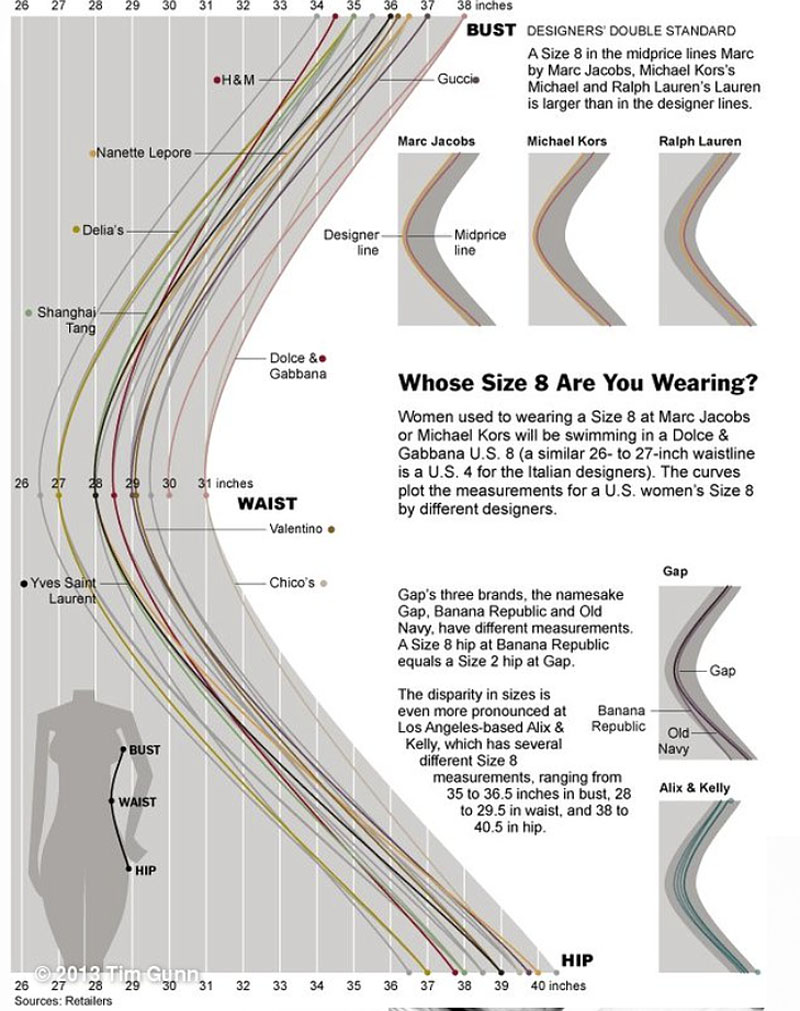 If you've dealt with having to return apparel bought online or struggled to understand sizing schemes in stores, join the club! The reality is apparel makers' size schemes vary wildly. One brand's medium may have little to do with another's. A recent New York Times story found such vast disparities in what constitutes a size 8 among nine different designers, it concluded number sizes were often of little value.
Most clothing makers consider their target market demographics in coming up with sizes. The age and lifestyle of the brand's core customers and designer's aesthetic determine things like ease. Each manufacturer's sizing is developed in something of a vacuum so that its medium size reflects that brand's average customer—not women in general.
Because I know firsthand how hard it can be to determine your size without the advantage of a changing booth, I aim to give Sympatico customers as much fit detail as I can. As part of that effort, I recently tweaked my sizing information page calling attention to the fit categories I've developed for Sympatico. These categories (generous fit, slightly fitted, and trim fit) correspond to the amount of ease you'll find in a given Sympatico style. For example, the best-selling Tuxedo Top is part of my generous fit category since it's a jacket-like top and is intended for layering.
More: Understanding ease: Get a great fit shopping for women's clothes online
Perhaps more important yet is the underlying idea that informs all my styles: I design for real-world, mature women whose figures that tend to be fuller than younger bodies. I then build in the amount of ease appropriate for how the garment will be worn and is intended to look. And above all, there's no place in the Sympatico lineup for clothes that curtail your freedom of movement!
Although it might seem obvious, I included a quick tutorial on the right way to measure yourself (scroll down) before consulting a size chart. You do measure yourself before ordering, right? With time and gravity your numbers have probably changed.