Travel tips that make sense on any journey
Posted by Rose on 3rd Feb 2021
Whether your travels are global or round the block, here are some ways to cut plastics out of your trip
When I first traveled in the developing world, I found the amount of plastic trash shocking. In retrospect, I realize that here in the US and the rest of the developed world we also generate a phenomenal amount of plastic waste, but because of more effective disposal systems, most of that trash is tidily hidden in our landfills. While it's true we now recognize single-use plastic is environmentally disastrous, it's still out there in myriad forms. And it's posing an existential threat to marine life and to human wellbeing too.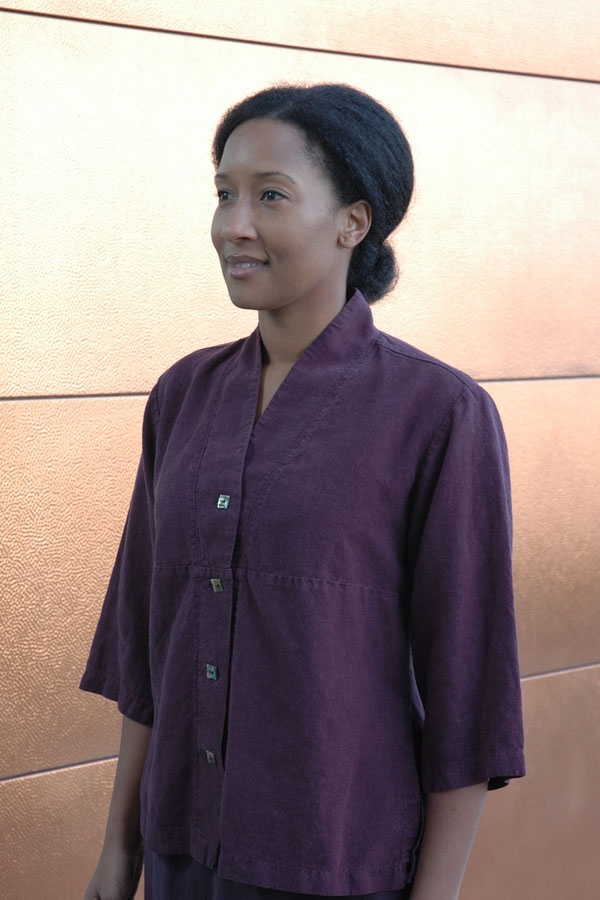 Sympatico's sustainable hemp/Tencel travels like a champ. (Tuxedo Top in Plum.)
It may have been a conductor on a Thai train nonchalantly sweeping mountains of plastic trash out the open door of our compartment onto the tracks that was a tipping point—a spur for me to minimize my own trash as a traveler. Over time I developed strategies for making that happen. Though I'm not venturing far from home these days, many of those practices cultivated while traveling overseas and on the craft fair circuit translate to any time I'm out and about. Here are some of my favorite ways of cutting down on plastic consumption.
Assemble a travel food pack
A set of nesting plastic food containers, a reusable straw, basic cutlery, and maybe a pocket knife will help you avoid the cling plastics, styrene silverware, plastic bags, and styrofoam packaging that often accompany takeout and street food here and overseas. Now that my travel plans are on hold, I'm using that same food pack on the trail when we hike. Of course, when traveling it's also worth trying to avoid snacks and other items that come in plastic and metallic foil packaging whenever you can—not always easy.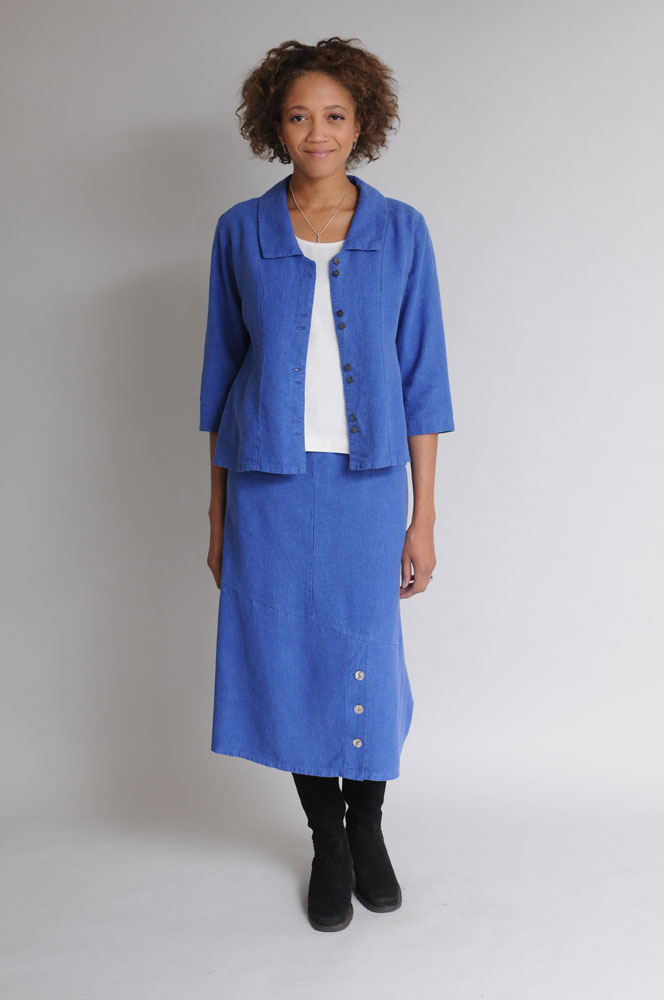 A long travel skirt such as Sympatico's Angled Skirt is both environmentally sustainable, ultra-versatile, and very useful in cultures where modesty matters.
Consider a portable water treatment solution
There are a number of effective water-disinfecting systems on the market these days that can help eliminate one of the biggest sources of plastic waste: single-use drinking water bottles. Carrying your own water bottle made of either stainless steel goes hand in hand with having a means to sterilize sketchy water.
Support businesses that offer alternatives to single-use plastic
Even back in the '90s it was possible to find alternatives to tossing your plastic water bottle after drinking from it once. We got pretty good at finding the shops that offered filtered water with which we could refill our bottles. Today, those refill stations are far more common as are things like reusable metal straws. Even now, while I'm sticking closer to home, I make it a practice to carry a stainless mug in case we hit a drive-through coffee and chai stand.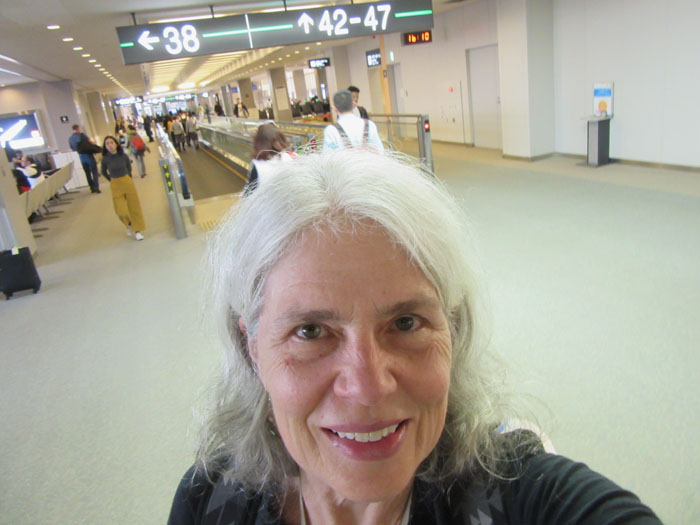 Eco-friendly natural fiber clothing is a must when I set out on adventures.
Make cotton totes and baskets part of your shopping gear
We buy quite a lot of food in the bulk sections of our market and co-op, and having an assortment of totes means we don't have to use those thin-film plastic bags. We've also found that some of those polypropylene reusable shopping bags sold at the supermarket are poorly made and tend to split at the seams. So instead, over the years we've assembled a set of beautiful woven baskets from Kenya that nest in the back of the car and fit nicely in the shopping cart at the market. Our oldest basket must be 20 years old now, and apart from being a little sun-faded from riding in the back of the car, is still as strong and serviceable as the day we bought it. (Due to the pandemic, some stores aren't allowing reusable containers and bags. I try to juggle items as best I can, then package them once out in the parking lot.)
Natural fiber clothing is the cornerstone of a sustainable travel wardrobe
A lot of active- and travel-wear these days is made with petrochemical fibers. While these garments may pack efficiently and dry quickly, unfortunately, most active wear carries its own environmental liabilities. As reported in this GQ story, a recent study of the terrain below Mt. Everest reveals pollution with per and polyfluoroalkyl substances (PFAS) that are used in waterproofing outdoor gear. These PFAS, shed from countless parkas and snow pants, are poisoning the Himalayan watersheds and they're very persistent. Yes, these treated plastic fibers work really well in shedding water, but at an enormous cost to our planet. Even Patagonia, the environmentally committed outdoor apparel maker, is struggling to find alternatives to PFAS. In the meanwhile, consider natural fiber solutions such as waxed cotton. Though it takes longer to dry and is heavier than modern "technical" fabrics, it carries none of their potential for pollution.
Don't go nuts!
Life is imperfect and so are our solutions to becoming being better planetary citizens. As we grow more aware of the interconnectedness of all life, I'm confident we'll find smarter ways to harness technology. I think we'll also get better at rediscovering traditional materials and methods that work just as well as their high-tech counterparts, witness those uber-durable Kenyan market baskets!
---
Rose Gerstner is the founder and designer at Sympatico Clothing. She regularly blogs about how sustainable clothing benefits the environment.