What do you wear to the farmers' market?
Posted by Rose on 29th Jun 2017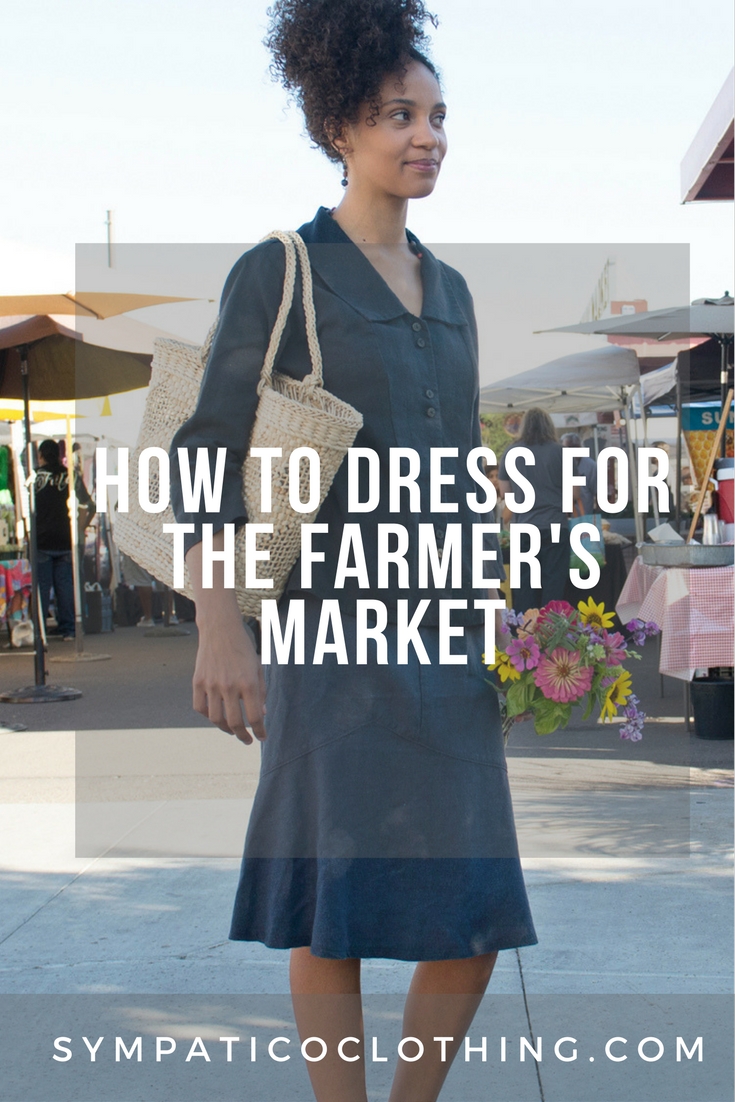 It's become a habit of mine to slip away from the Sympatico booth at the Lithia Artisans Market of Ashland to see what our compatriots in the world of growing things are up to. I invariably come away with wonderful fruits and veggies, and sometimes, things to grow in my own garden. As fellow entrepreneurs whose living comes from their hearts and hands, I value the growers' crucial contributions to the Shop Local movement.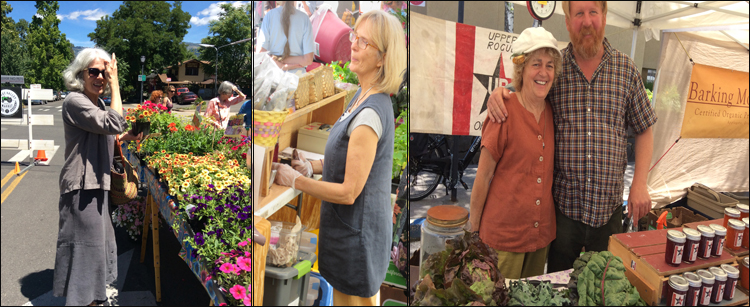 When I'm off on these veggie-hunting expeditions, my faithful booth backup person, Mary, (pictured above right) takes over, helping customers find their right size in Sympatico tops, skirts, and pants. Speaking of which, the easygoing breathability of my hemp/Tencel blend is ideal for summer outdoor markets. That's especially true in Phoenix where we took the shot of Beth in the Princess Top and Flip Skirt (top image). Temperatures there can be sizzling by mid-morning.

I'm enjoying the calm of doing my show appearances in Ashland this year. The cooling breezes from the park across the way and the splash of Lithia Creek right behind the Market make those hot summer afternoons far more pleasant. I hope you'll stop by by when you find yourself in the Ashland, Oregon area.