Why don't I see organic labels on women's hemp clothing?
Posted by Rose on 8th May 2020
Consumers seeking to buy organic clothing made of hemp are stymied by non-transparent supply chains
A question I hear from time to time is why hemp clothing isn't touted as organic. The answer, like so many others when it comes to being an ethical clothing consumer, is complicated.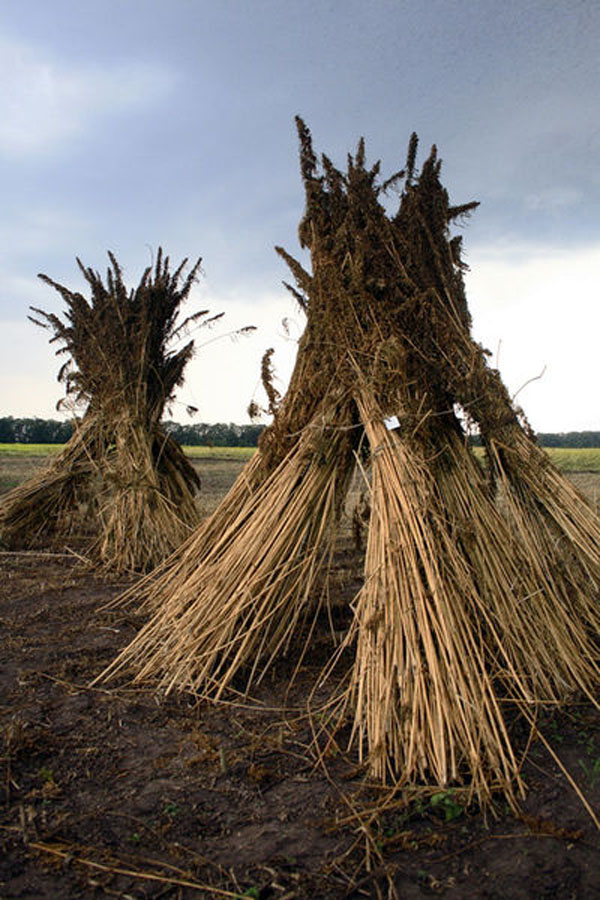 Post-harvest stacks of hemp.
Although the legalization of hemp for fiber happened at the end of 2018 in the US, rules governing certification of organic hemp crops are still pending from the Department of Agriculture. And even when those standards are issued, that won't really help in terms of hemp produced for fiber since the US is not currently growing those varieties. Until we rebuild an infrastructure to process hemp for fiber, that's unlikely to change.
That's not to say organic certification doesn't matter—consumers of hemp seed oil and CBD products want assurance that those products meet organic standards. But the vast majority of the world's hemp grown for fiber for clothing comes from China where transparency faces numerous challenges. Much of the information I've been able to glean that traces hemp back to the Chinese farms that grow it is anecdotal.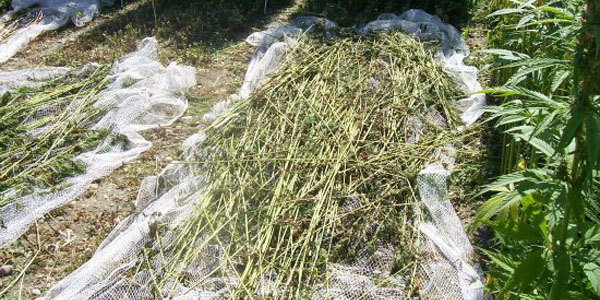 On some farms hemp is left in wet fields through the winter, simplifying processing at the mills that spin the fiber. This natural "predigestion" of the hemp fiber is called retting and has been done for millennia in China.
According to my US hemp supplier who has spent considerable time there, most individually owned Chinese hemp farms are tiny by western standards, ranging between a half and five acres. This was an outcome of the land redistribution that followed the upheavals of the Cultural Revolution in the 1970s. Since then, farmers have banded together to collectively negotiate fair prices for their crops. Some these farm collectives can run to about 50 acres. But small crop sizes mean fees to certify crops as organic are beyond the means of these farms.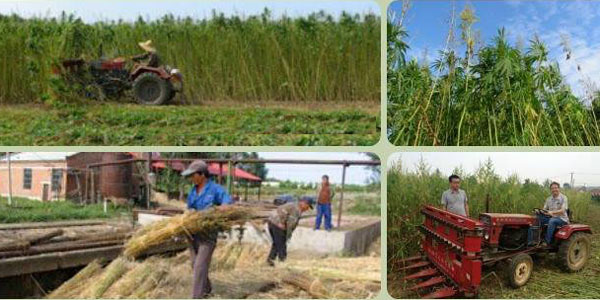 Some farms are more mechanized than others.
Meanwhile, here in the west, raw materials transparency continues to be a stumbling block for clothing makers. According to Fashion Revolution's annual Transparency Index, women's clothing brands have grown more transparent in how they establish their sustainability credentials. The Index measures brands with annual sales of $400 million or more, thus excluding many small ethical clothing brands. Overall, the index reveals improvements in transparency are modest so far —a lot of work is still needed in this area, especially with luxury labels like Saint Laurent and Hugo Boss. Many of these prestige brands have hidden behind the argument that sourcing is a part of the company's trade secrets. But as the pandemic strains these organizations and demand for transparency among consumers grows, even they will yield in time to more transparency, according to fashion experts.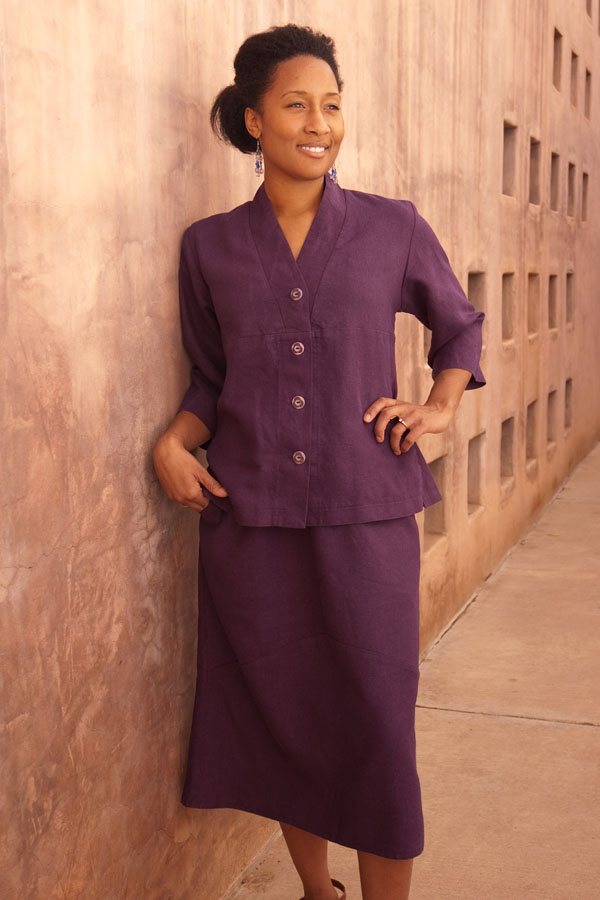 The hemp in Sympatico's Tuxedo Top and Curved Skirt is typically grown on tiny Chinese farms.
I think it's encouraging that the fast-fashion industry seems to be responding in more meaningful ways to consumer pressure for greater transparency. Brands such as H&M, Adidas, and Esprit are becoming more open about some aspects of their environmental impact. Many are now reporting on the carbon emissions of their retail and corporate spaces. But far fewer—only 16 percent—reveal statistics dealing with emissions produced by their supply chains. Those stats may be a while coming, but at least these major players are beginning to see that transparency is actually good for business.