Artisan-made sustainable fashion gift ideas
Posted by Rose on 3rd Dec 2020
An artisanal gift offers an extra measure of love during disturbing times.
Check out Sympatico's gift page for inspiration whether you're shopping for a present or sharing your personal wish list with family and friends.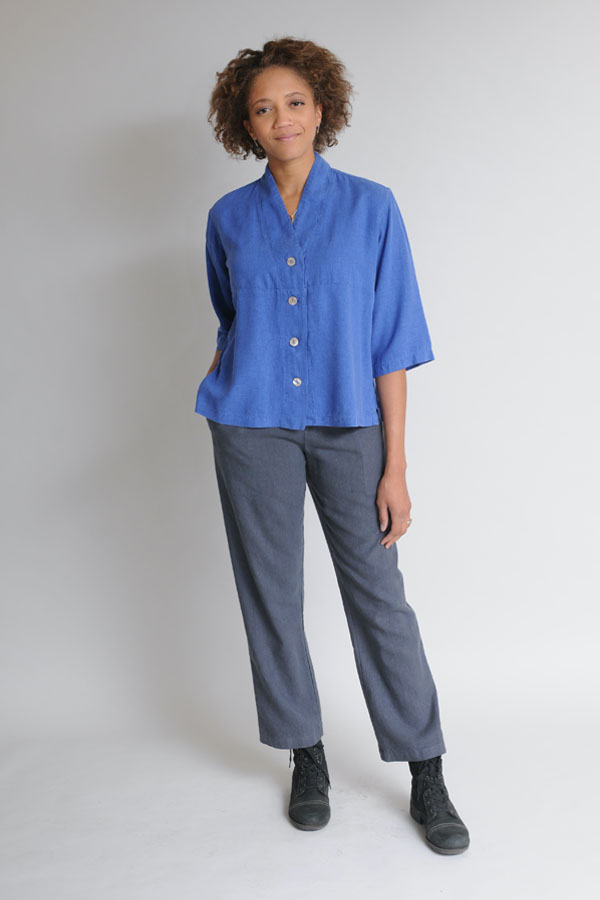 A Tuxedo Top in Sapphire and Stovepipe Pants in Graphite offers top to bottom sustainability.
It's been heartening to see the positive response around our country to appeals to shop local and shop artisanal. But with new covid precautions in place, shopping in person poses challenges. Like so many others, I've turned to the web for gift shopping, looking for alternatives to buying from the retail behemoths. Shopping for women's clothing online at any time is challenging if you're concerned about sustainability, and would just as soon not support fast fashion. Some of the folks I've talked to are making that a priority this year.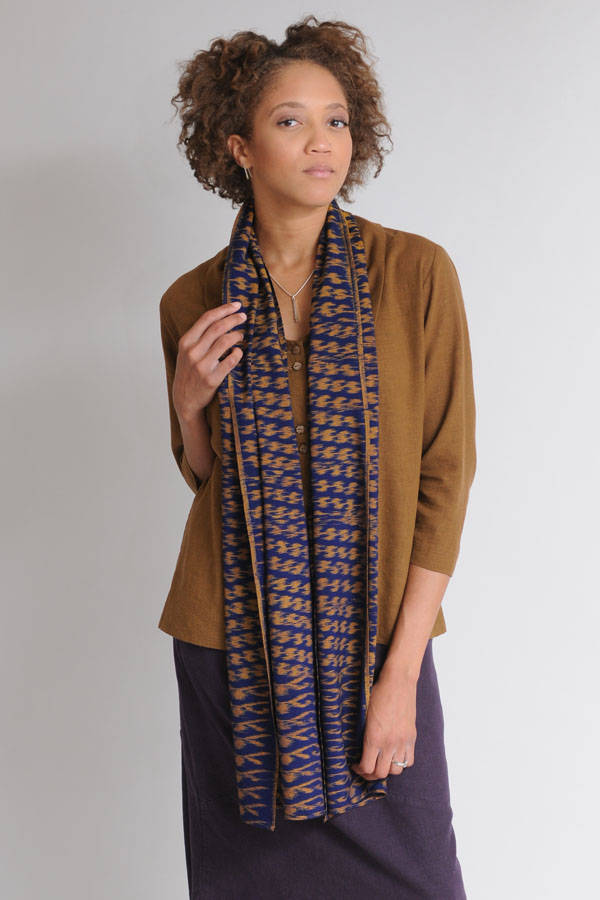 A Toffee Princess Top is paired with a handwoven Blue/Toffee Ikat Scarf.
If you're looking for inspiration, or maybe hoping to receive a Sympatico item for the holidays, our gift page is a great place to get started. Aside from the Sympatico collection of women's hemp and Tencel tops, skirts, and pants, you'll find a selection of hand crafted jewelry and scarves that make lovely gifts.
And if you're uncertain about their size or preferred color, a Sympatico gift certificate is a great choice.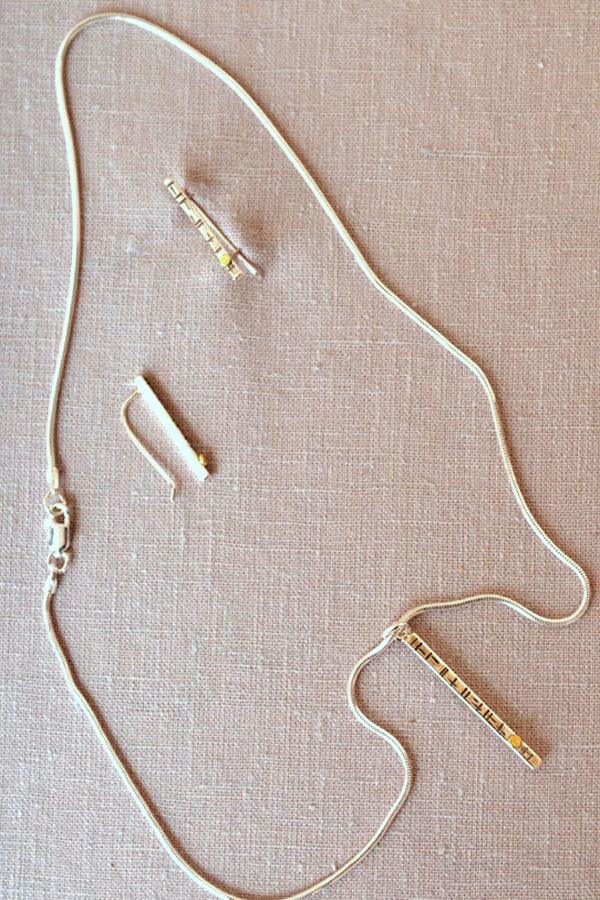 My friend Karen West of Eggtooth Originals creates these elegant earrings and pendant from ethically sourced recycled gold and silver.
This year, many of us are sending gifts through the mail we'd ordinarily deliver in person. If you'd like to send a Sympatico item as a gift, please let me know it's a gift and include your message in the comments box on the Cart page. (If you miss it, email me with the message for your gift card.) I have some beautiful holiday cards made by fellow artisans that I will include with your message and gift. I usually ship the next morning.