Buying local: what that means when it comes to clothes.
Posted by Rose on 15th Jun 2018
Most of us are sold on buying local, knowing that it helps our local economies. But there are so many other bennies like the unmatched freshness of your local farmer's market or CSA's produce. And there's the uniqueness factor: local artisans make all kinds of unique goods not to be found in the big-box landscape—goods uniquely suited to the needs and tastes of you and your neighbors.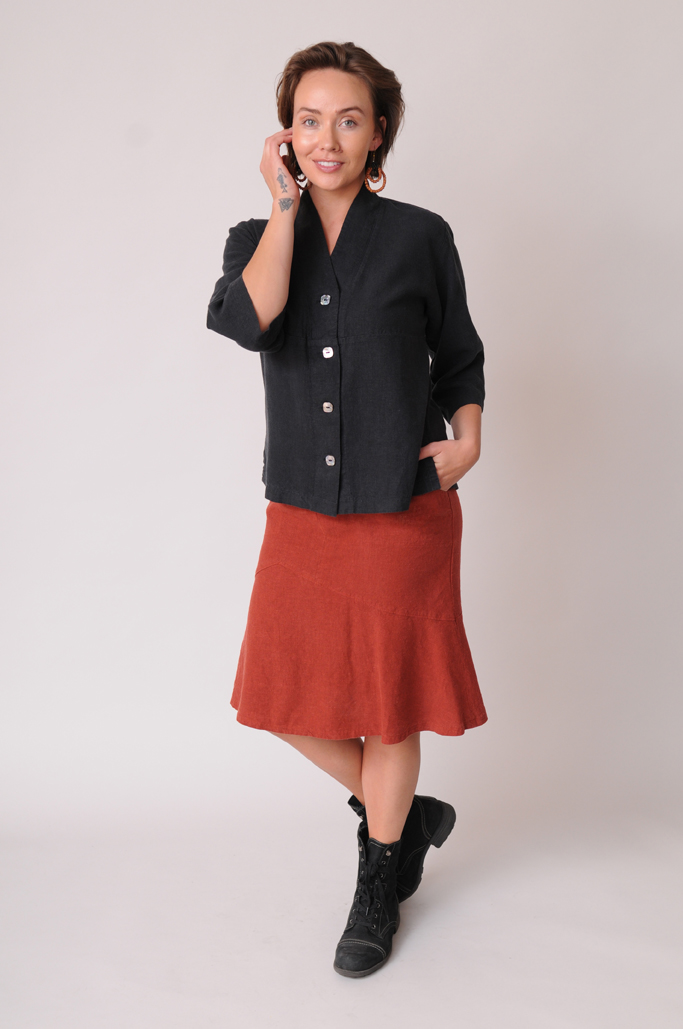 Anastacia's Tuxedo Top and Flip Skirt are handcrafted in sustainable hemp and Tencel.
But what about clothing?
Textile manufacturing has mostly disappeared in the USA. Aside from those incredible textile artists who weave and knit fabrics using locally sourced wools and fibers, most artisanal apparel makers depend on the international textile market. The supply lines used by artisans can often lack transparency. It was only through a lengthy process of elimination that I arrived at Sympatico's sustainably produced hemp/Tencel fabric. Still, Lenzing, the Austrian company that produces Tencel in a sustainable, closed loop system, only opened its first plant in the U.S. in 2017. And the hemp I use is grown in China where the fabric is milled.
There are exciting developments in the US that are aimed at producing textiles that benefit our biosphere. Founded in 2010, Fibershed works with regional groups and farmers to create regenerative fiber systems that give back to the earth. Their mantra is "soil to soil," a holistic approach to fiber production.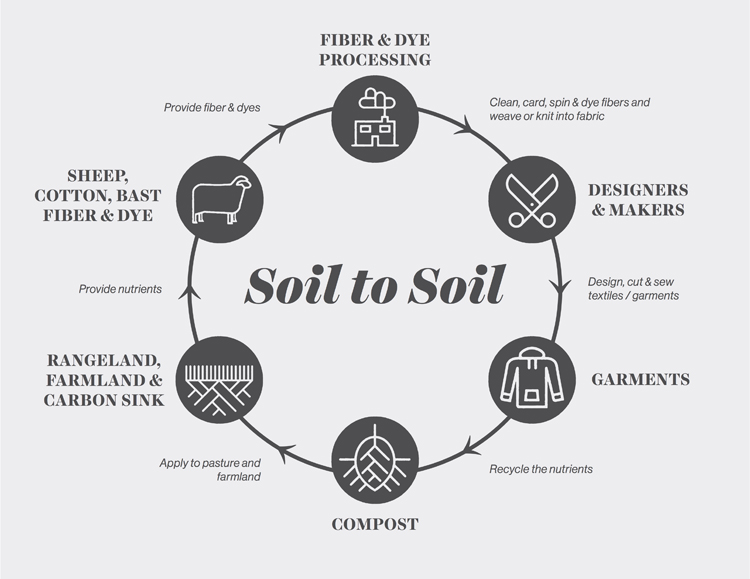 Another positive development is the burgeoning industrial hemp crops springing up all over this country. While much of the excitement has been focused around hemp produced for CBD oil, hemp is also being grown for fiber production. Activist-farmer (and Sympatico customer) Winona LaDuke has been spearheading that effort through her Hemp and Heritage Farm. Winona's vision is informed by her Native American roots and a keen appreciation for hemp's earth-friendly attributes.
Think globally, act locally
As informed citizens of the world, we can all help. Starting close to home seems to me like a rational response to global economics. We can't deny globalization's impact on our lives. But we can ameliorate some of its worst aspects through our decisions as consumers, choosing to shop local whenever that's a feasible option.
And speaking of shopping locally, now summer's practically here, you'll find Sympatico most weekends at the Lithia Artisans Market of Ashland. You're also welcome to shop by appointment at my workshop near Jacksonville, Oregon. Give me a call at 541-899-3988 or send an emaill to confirm I'll be at the market when you visit. You can also call or email to plan a visit to my workshop.