Our Tank and Trapeze Tops are staples in her on-the-go wardrobe
Posted by Rose on 27th Sep 2021
What is a Trapeze Tunic and why it belongs in your travel capsule wardrobe. Ditto Sympatico's Tank Top.
Our newest Travel Tale winner has an appreciation for simple elegance in both industrial design and the way she dresses. Charlotte Clement's account of her travels and the role her Tank Top and Trapeze Tunic play in her travel capsule wardrobe earned her a Sympatico gift certificate for $100. Here's what she has to say: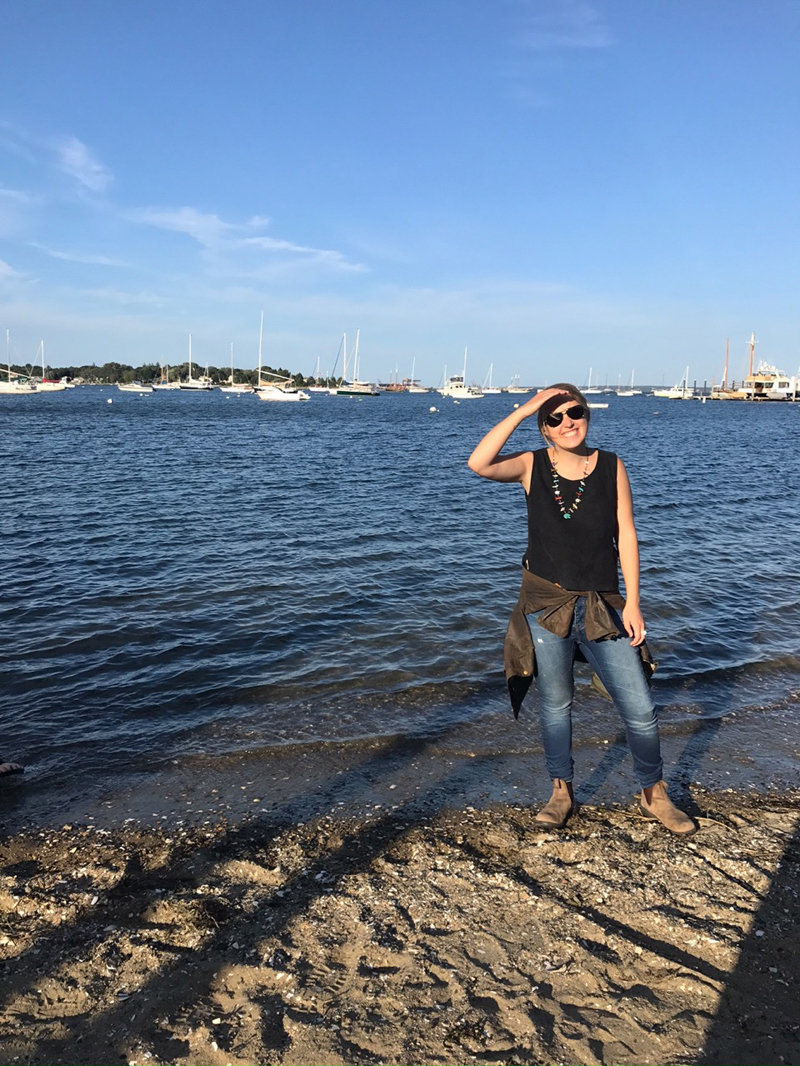 Charlotte gets a lot of wear from her Tank Top.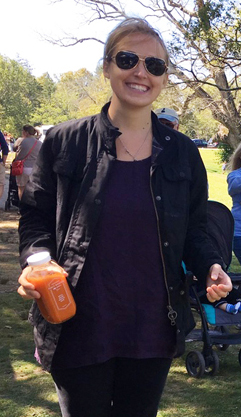 I love your tank tops and tunics. Wherever I travel to, they are always with me! I have multiples in various colors because I wear them so much. I live in Portland, OR. This summer I decided to enroll in an Industrial Design "boot-camp" through Parsons in NYC. They became a wardrobe staple particularly because of their simple elegance, honorable material, and ability to match with just about anything. After my program ended, I traveled to Rhode Island to visit family and friends. These tops are perfect when dressed up for a nice dinner or paired with a bathing suit for a day on the beach. The attached photos were taken during a chilly weekend in southern Rhode Island: one at the Goddard Park farmers market and the other in historical Wickford village.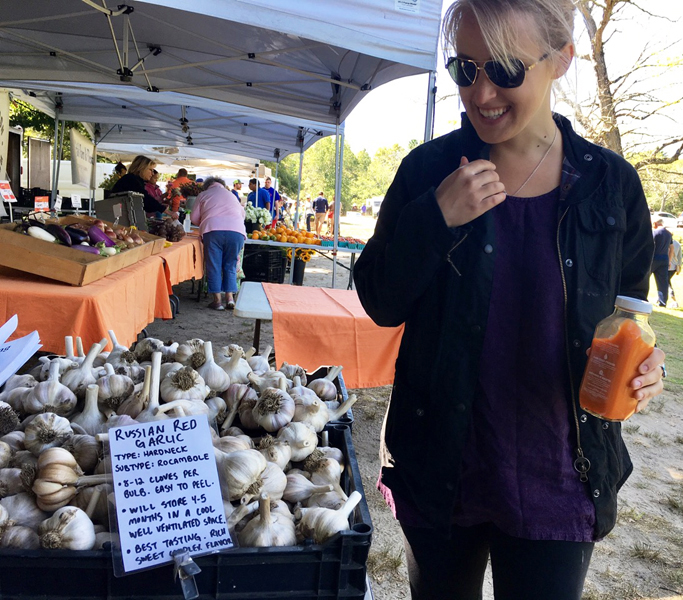 Her Trapeze Tunic serves as an under layer on a cool day at the Farmers Market.
Got a Travel Tale of your own?
I love hearing about, and better yet, seeing, customers' adventures—especially when Sympatico wear is involved! Send me your Travel Tale along with one or more pictures of you in your Sympatico clothes and I'll send you a $100 gift certificate if I use them. Email your entry here, and include the subject line, "Travel Tales."
You'll find some tips for taking photos and submitting your entry here.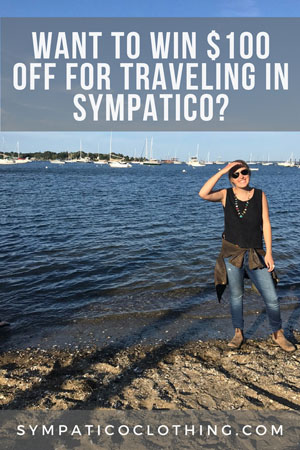 ---
Rose Gerstner founded Sympatico Clothing as an outgrowth of her interest in sustainable fashion and commitment to natural fibers. She blogs regularly about topics such as capsule wardrobes, sustainable fashion, and tips for smart, eco-friendly dressing. To receive timely updates about ethical clothing brands and developments in artisanal apparel, subscribe to Rose's email newsletter below.
---