What do you wear to feel most like yourself?
Posted by Rose on 31st Aug 2017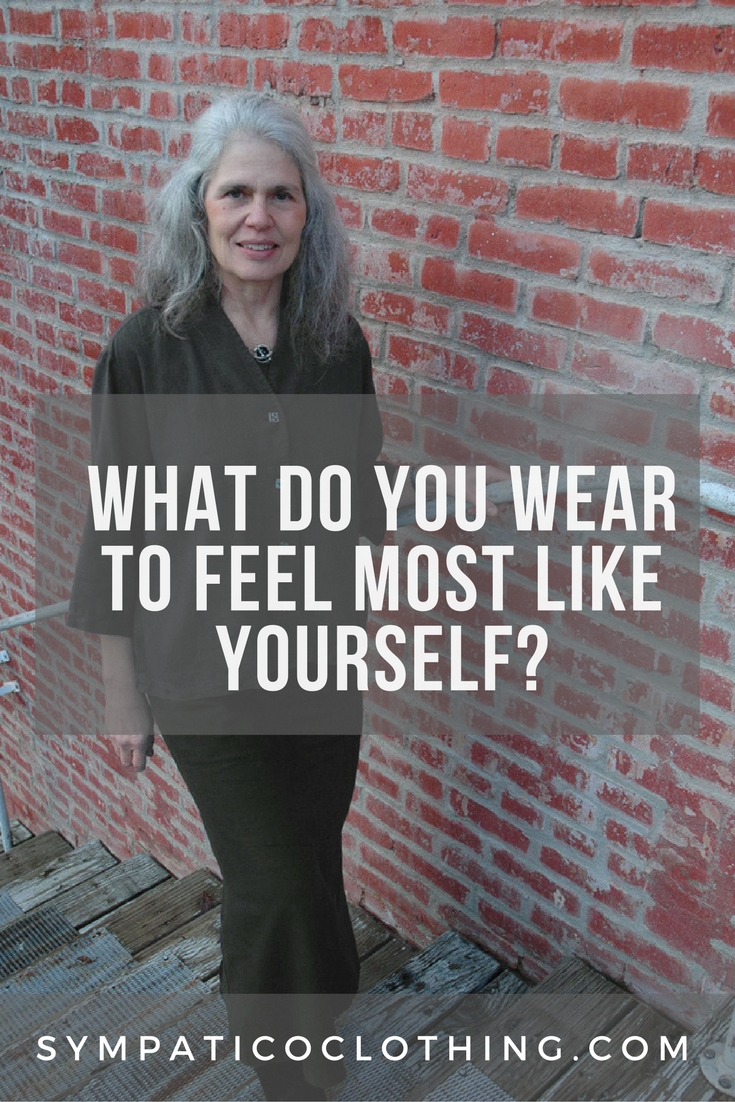 I read recently that people mostly wear variations on only about five outfits. Considering how many garments are in my closet, that makes no sense at all! And yet, when I think about the combinations of items that make me feel attractive, comfortable and most like myself, it's true! Obviously I still need dress-up clothes for weddings and special occasions and casual or worn pieces for painting, gardening and play. But mostly I wear a narrow range of styles in several interesting colors that reflect my mood. The combination shown above is one of my favs: I'm wearing a Graphite Tuxedo Top and Black Angled Skirt. What do you find yourself wearing again and again that reflects you best?