Black never seems to lose its prime position in smart dressing…even in summer.
Posted by Rose on 10th Aug 2018
In school I was taught that black is the absence of color and I suppose that's technically true. But maybe black is something like salt, an essential ingredient that is rarely foreground, but nonetheless, essential. I see it as a sort of seasoning for the whole Sympatico color palette.
Because Sympatico's hemp/Tencel blend has superb breathability, black makes sense, even when temperatures soar. Just be sure to pack an umbrella or a hat if you'll be in the sun. Black exudes class and hides dirt—a couple of very travel-worthy traits.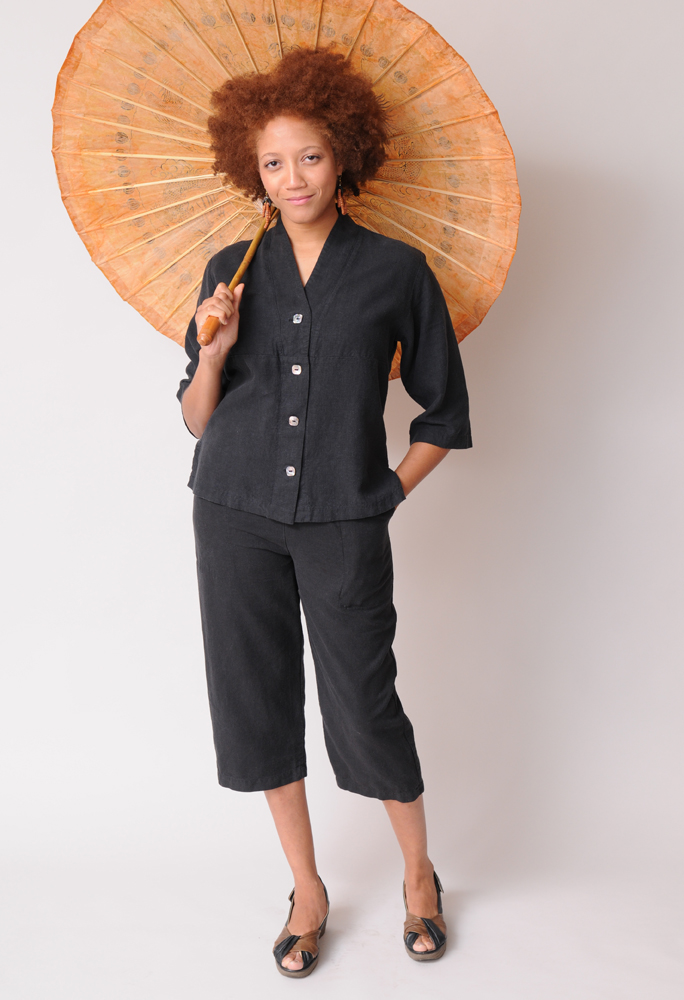 Nikki's Tuxedo Top and Cropped Pants offer cool summer coverage.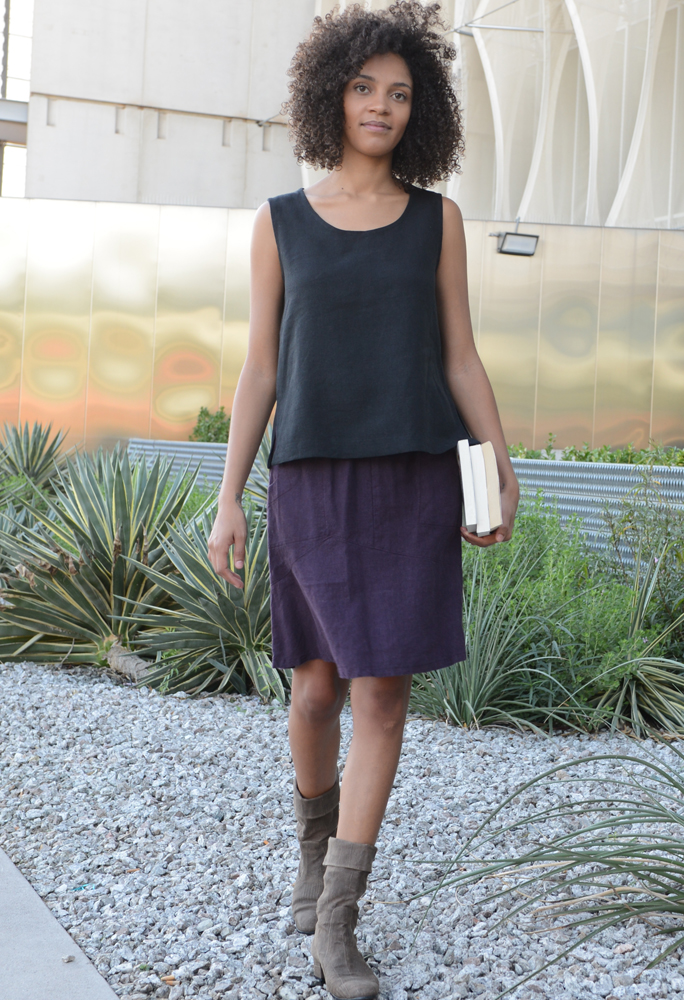 Beth looks cool in 100-degree-plus days in her Black Tank Top and Plum Flip Skirt.
Speaking of travel, if you find yourself in the Ashland, Oregon area, I can be found most weekends at the Lithia Artisan's Market with my Sympatico collection. You're also welcome to visit my workshop by appointment. To arrange a workshop visit or confirm I'll be at the Market, you can email me or telephone 541-899-3988.