Everybody loves jeans, but when temperatures soar opt for breathable hemp clothing
Posted by Rose on 26th Jul 2022
Tencel pants and tops blended with hemp are a lighter, greener alternative.
Nearly everybody reveres jeans for their rugged durability. They're a regular part of my wardrobe for gardening and knocking around the house. But when the thermometer soars as it's doing over vast swathes of our country right now, lighter, more breathable fabrics are the order of the day.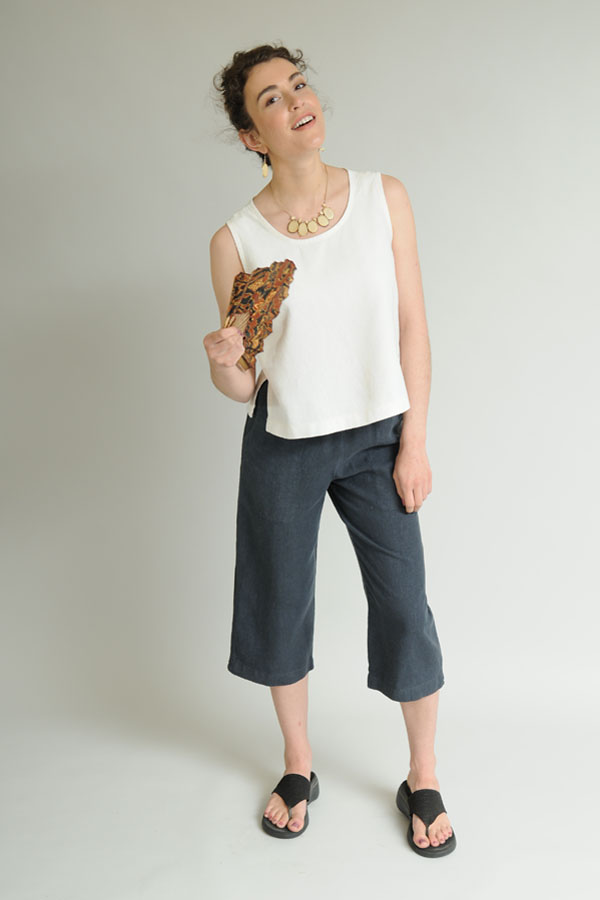 Leah's Tank Top in Natural and Cropped Pants in Graphite couple nicely for coping with crazy heat.
Sympatico's blended hemp with Tencel fabrics are made for sweltering weather like this. They breathe really well while drawing perspiration away from your body. The hemp content is also antimicrobial, meaning you'll pass the sniff test longer.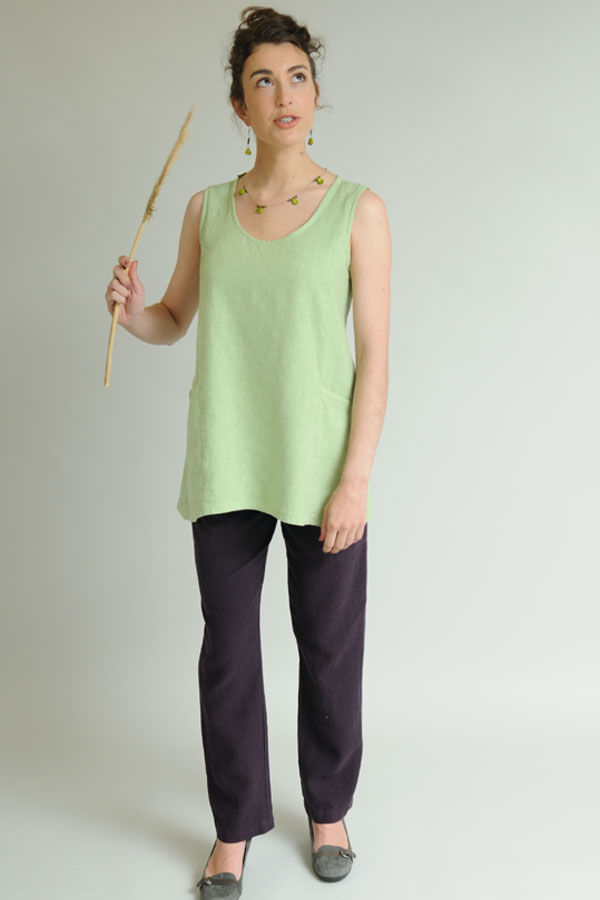 A Trapeze Tunic in Green Tea over Stovepipe Pants in Plum helps keep your cool while staying presentable.
I hope you're all finding strategies for coping with the heat.