Pants weather straight ahead: Stovepipe Pants
Posted by Rose on 24th Aug 2018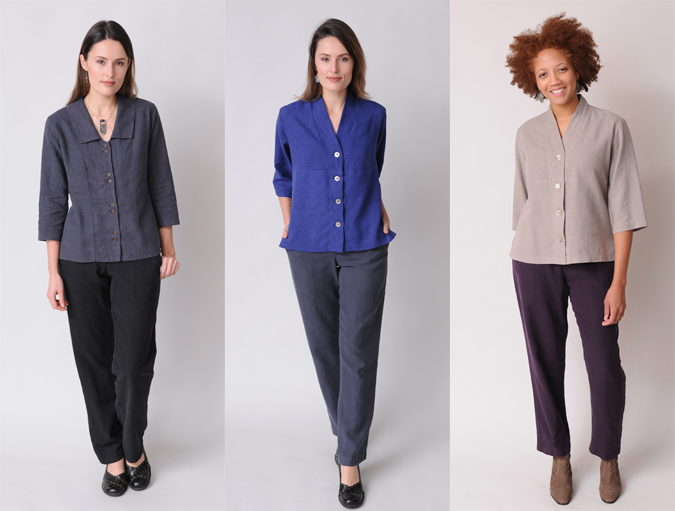 As autumn approaches, Stovepipe Pants paired with [L-R] a Princess Top or Tuxedo Top are a stylish and smart choice.
Yes, I know. While August continues to sizzle, it's hard to think about chilling winds and deep freezes, but for some of us, that'll be a reality all too soon. Even now, up here in the Siskiyou Mountains, nights have a little more nip. And when that chill factor strikes where you live, pants make sense. I designed Sympatico's Stovepipe Pants to embody what I consider the essentials:
Pockets! Room for keys, hankies, maybe a phone
Slim-leg profile to resist wintry blasts
Classic shape that's always in style
Versatility that readily dresses up or down
Made with sustainable methods and materials
I have good stock in most colors and sizes in Stovepipe Pants. If you don't see your color/size combination on the Sympatico website, drop me an email here or call me at 541-899-3988 from 9 - 5 pm Pacific Time. If I have the yardage, I'm happy to cut and sew out-of-stock items — and usually ship them within a matter of days. There's no extra charge for this.