Earth Day every day: Eco-friendly hemp & Tencel clothing
Posted by Rose on 30th Aug 2021
This designer of womens hemp clothing calls for a year-'round approach to sustainable fashion.
---
Rose Gerstner is the founder and designer at Sympatico, an artisanal clothing company that crafts a collection of hemp and Tencel women's clothing. Sign up for her weekly emails at the bottom of this page to receive news about sustainable fashion tips and eco-friendly design.
---
I love how Earth Day underscores that doing the right thing environmentally calls for a genuine mindset instead of just a day's celebration. It requires a fundamental love for the only home we have. Earth Day has been inspiring us toward that for 48 years, and though at times it seems we've made too little progress, looking back to 1970, it's clear we've come a long way.
When the first Earth Day celebration was held in 1970, factories were free to spew toxic waste and effluent into the air, groundwater, and rivers, and there were no legal remedies on a federal level to prevent it.
How could that be? Because there was no Environmental Protection Agency, no Clean Air Act, no Clean Water Act.
In 1970, Senator Gaylord Nelson announced the first Earth Day as a means of getting the environment into the national consciousness. Twenty million people across the country demonstrated in the name of protecting the environment and cleaning up our toxic messes.
The strategy worked. In December 1970, Congress created the Environmental Protection Agency and public awareness and concern about our environment has since grown exponentially.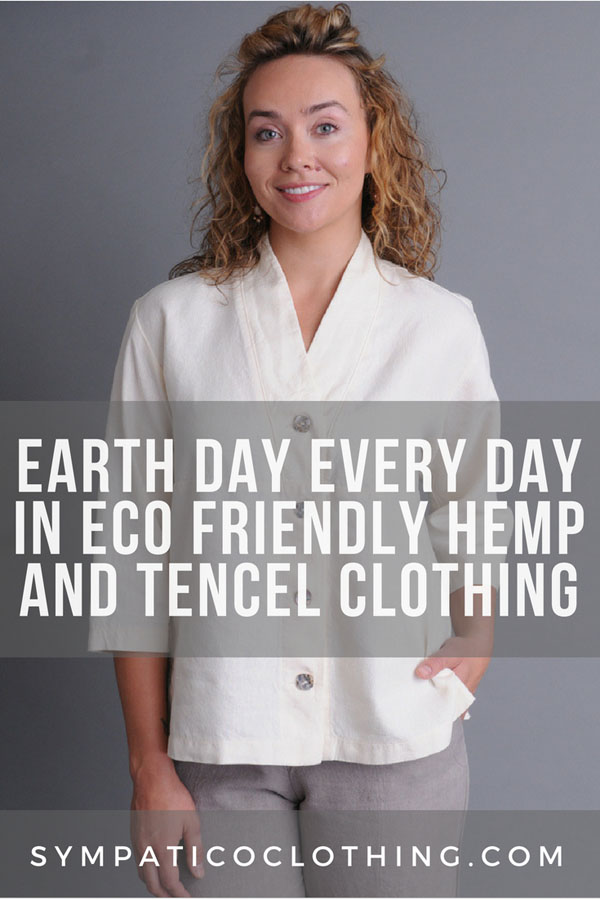 Anastacia models a Natural Tuxedo Top made of earth friendly hemp/Tencel.
A lot of that progress has been focused around simply recognizing the ways in which our home is at risk. But when we embody the practices that Earth Day promotes on a personal and daily basis, we are helping move the tipping point toward a healthier and more habitable planet for humans, plants and animals.
How did you celebrate Earth Day? How are you honoring it going forward?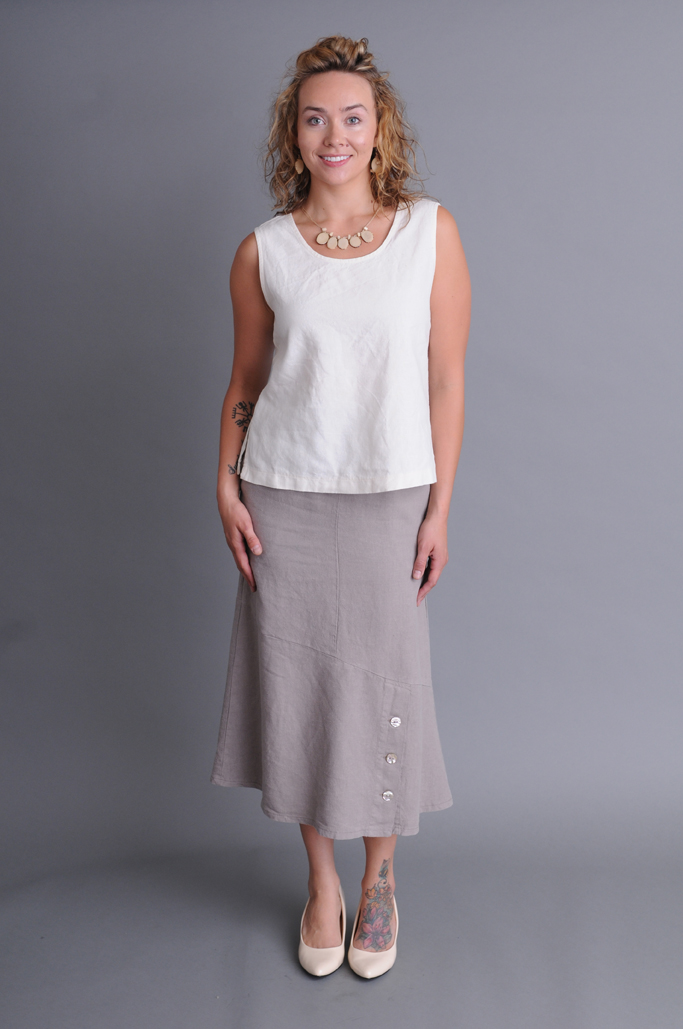 Our Natural Tank Top pairs well with a Grey Fog Angled Skirt.
Practicing Earth Day everyday
That begins with the fabric I use. The 55% hemp, 45% Tencel blend I use is about as Earth-friendly as textiles go. If you're looking to make the absolute least impact, choose styles in Natural since they haven't been processed beyond washing.
Recognizing we all need color in our life, though, I use low-impact dyes to help keep Sympatico's footprint as small as possible.
I deliver most orders in three days, using USPS Earth-friendly Cradle to Cradle packaging.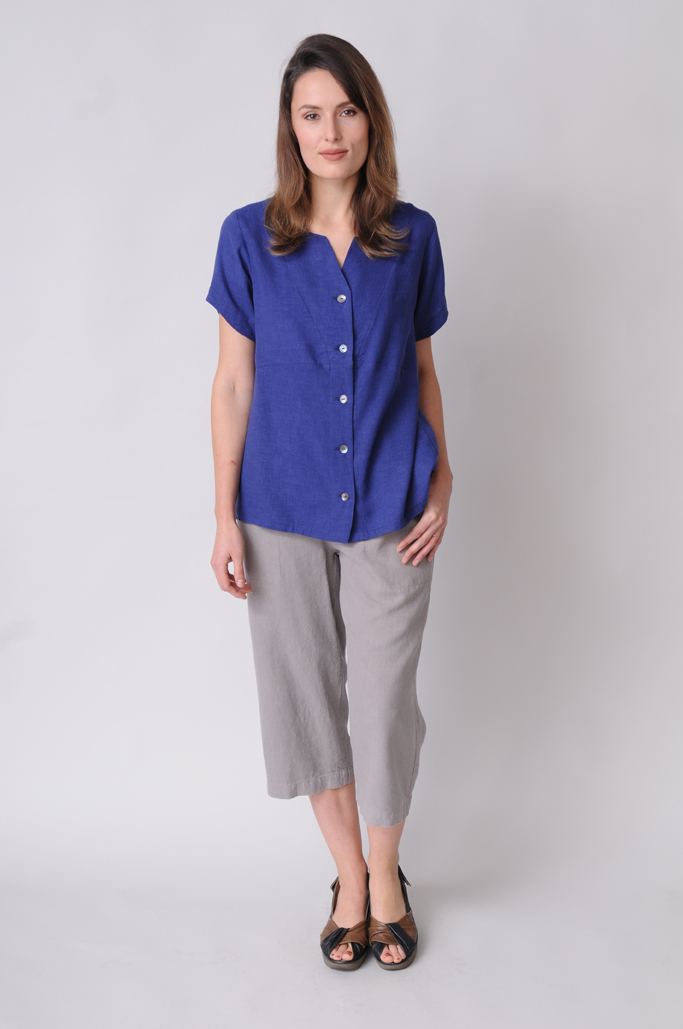 Anna wears a Light Weight Twilight Swallowtail Top and Grey Fog Cropped Pants.
With the world waking up to issues surrounding climate change, honoring the principles of Earth Day grows more and more essential.