Posted by Rose on 27th Apr 2018
I love how Earth Day underscores how doing the right thing environmentally calls for a genuine mindset instead of just a day's celebration. It requires a fundamental love for the only home we have. Earth Day has been inspiring us toward that for 48 years, and though at times it seems we've made too little progress, looking back to 1970, it's clear we've come a long way.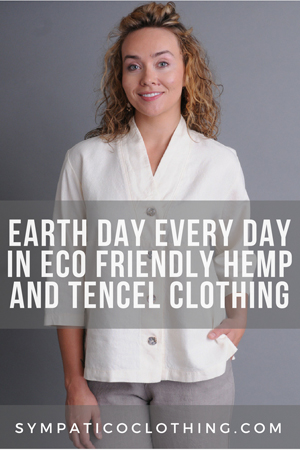 Anastacia models a Natural Tuxedo Top made of earth friendly hemp/Tencel.
A lot of that progress has been focused around simply recognizing the ways in which our home is at risk. But when we embody the practices that Earth Day promotes on a personal and daily basis, we are helping move the tipping point toward a healthier and more habitable planet.
How did you celebrate Earth Day? How are you honoring it going forward?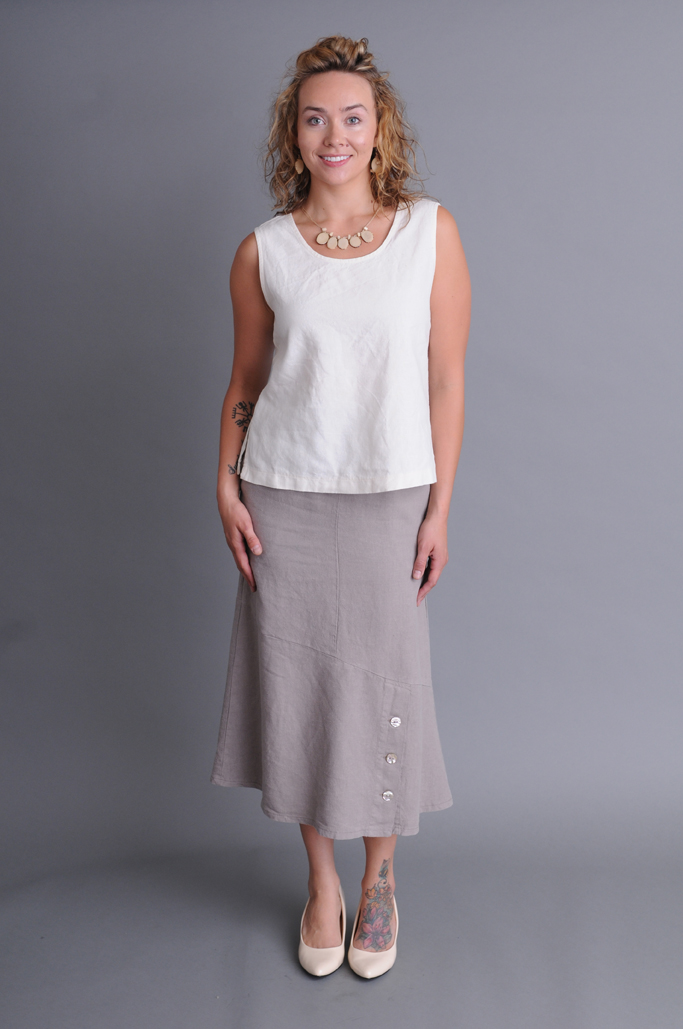 Our Natural Tank Top pairs well with a Grey Fog Angled Skirt.
Practicing Earth Day everyday
That begins with the fabric I use. The 55% hemp, 45% Tencel blend I use exclusively is about as Earth-friendly as textiles go. If you're looking to make the absolute least impact, choose styles in Natural since they haven't been processed beyond washing.
Recognizing we all need color in our life, though, I use low-impact dyes to help keep Sympatico's footprint as small as possible.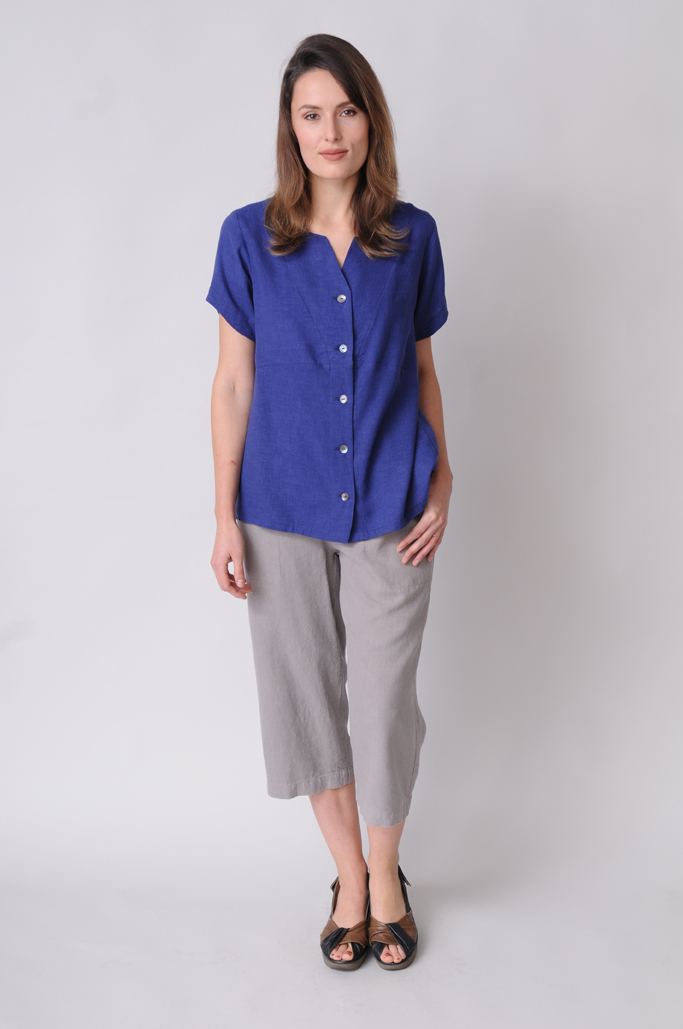 Anna wears a Light Weight Twilight Swallowtail Top and Grey Fog Cropped Pants.
With Spring waking up the world all over, I'm well stocked in Tops, Skirts, and Pants and deliver most orders in three days, using USPS Earth-friendly Cradle to Cradle packaging.