Posted by Rose on 25th May 2018
The underlying idea of Sympatico's color scheme is straightforward. Classic colors such as Graphite, Natural and Grey Fog work like neutrals and form the base of the Sympatico wardrobe. My fashion colors, in this case, Peach, add panache. Shades must communicate and work with each other to make the cut in my color scheme.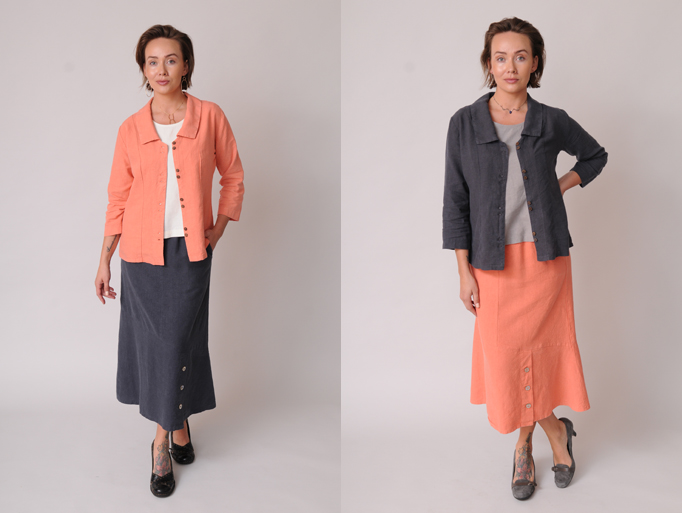 Mix and match or matched set? Lots of looks with my classic and fashion colors. On the left a Peach Princess Top, Natural Tank Top and Graphite Angled Skirt. The image on the right features a Graphite Princess Top, Grey Fog Tank Top and Peach Angled Skirt.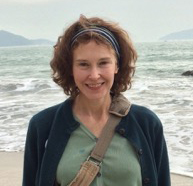 When it's time to add a new shade to Sympatico's palette, I turn to my friend, Chris Carpenter. A veteran dyer, Chris understands how tones do and don't work together and how they interact with skin colors. She's an invaluable resource in pinpointing shades that complement one another and that will work in the dye bath.