Posted by Rose on 9th Feb 2018
From casual to dressy, the Tuxedo Top transforms into your look. Create your own look on any given day with our wearable, durable hemp/Tencel clothing.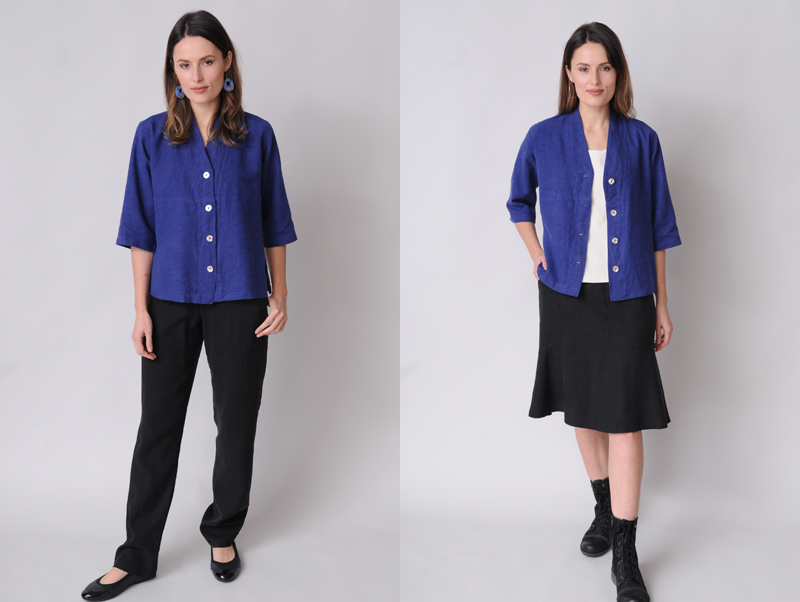 Anna's Tuxedo Top in Twilight worn with Stovepipe Pants in Black (left) creates a tidy profile; (right) pairing the Tuxedo with a Tank Top and a Flip Skirt in Black and boots produces a different look.