Style tip: Can the colors we wear change our mood? Experts say it's true.
Posted by Rose on 20th Jul 2022
Some color experts make connections between mood and color; is it woo-woo "science" or are they on to something?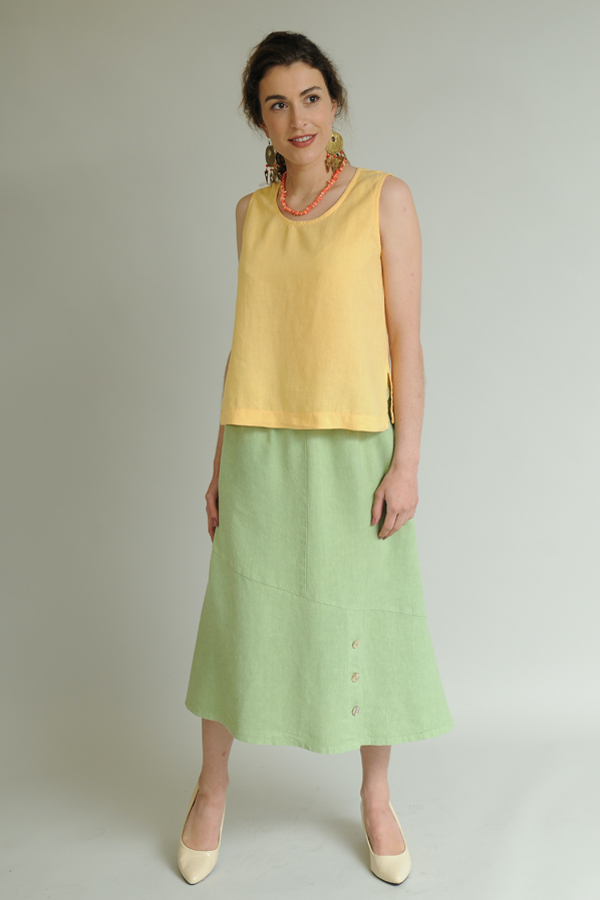 A Buttercup Tank Top over a Green Tea Angled Skirt
Wondering recently what evidence there might be for clothing colors altering our mood, I turned to the internet. Instantly I found myself knee-deep in web content that ranged from fluffy to faux-scientific. Not an encouraging start but I soldiered on. Coming upon Sara Radin's article, "Wearing Colorful Clothes Can Recharge Your Spirit" served as relief from the more woo-woo stories I'd just found.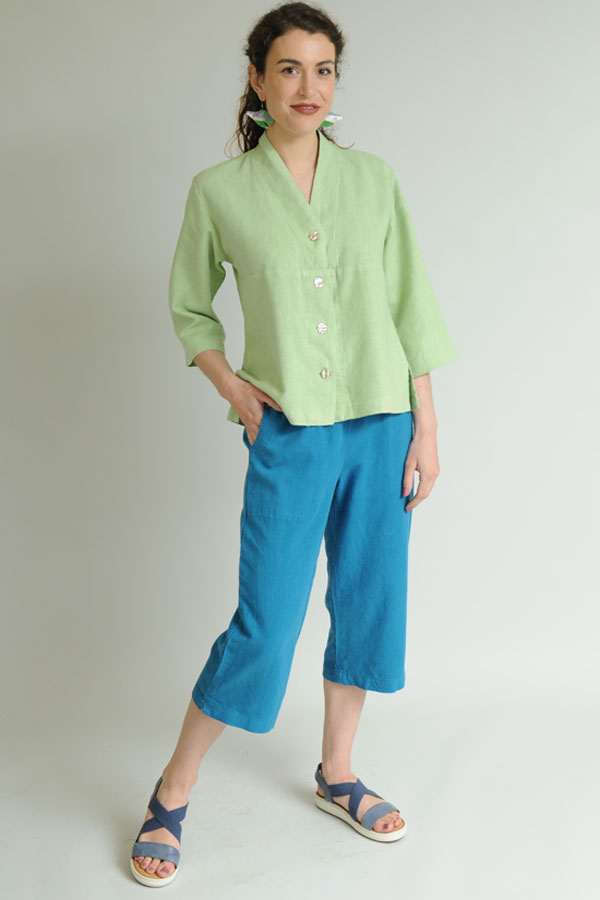 A Green Tea Tuxedo Top and Teal Cropped Pants are made for summer fun.
Radin makes the not-so-difficult case that in challenging times choosing colorful clothing can help brighten our moods. To buttress that idea she turns to a group of color experts who weigh in with comments that look at the emotional content of shades and how they impact us and our environment. While I'm not necessarily ready to sign on with some of the more out-there contentions of these experts, I think we can all agree that color conveys a lot more than simply pigment or light. One of these gurus, Keith Recker, author of True Colors, pronounces a group of shades he calls 'high tech pastels' as being "very antidepressant", a designation I find amusing.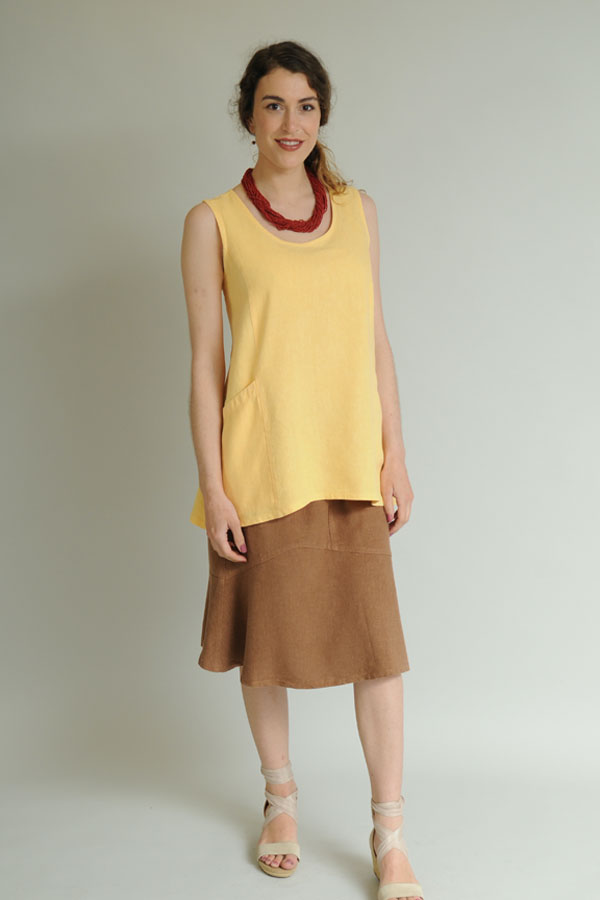 Buttercup Trapeze Tunic over a Caramel Flip Skirt
Nonetheless, Recker's probably right. Cheerful shades such as those he cites are likely to lift our mood. On these bright summery mornings it's hard for me not to gravitate toward brighter, more colorful shades. I may be theory-free, but having fun with color seems like an appropriate response for dressing in warmer weather.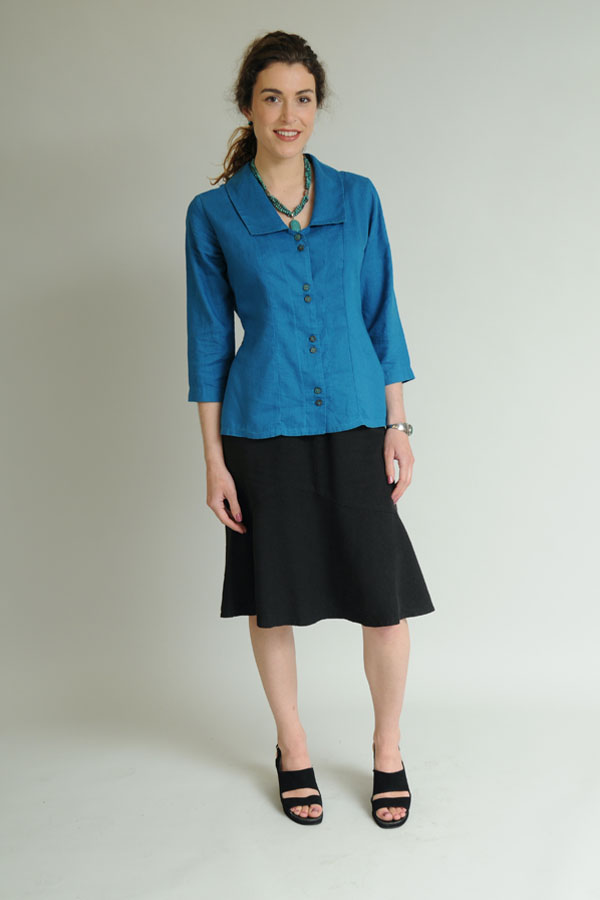 Teal Princess Top with Black Flip Skirt
I like what author Radin has to say in concluding her article: "Getting dressed, even when you have nowhere to go, can be therapeutic, and, when you throw some thoughtful, colored clothes into the mix, it can help jump-start your day. There's no better time to sift through your wardrobe, buy a few new items for spring and summer, and tap into the healing powers of different hues."