Travel wear that covers a lot of ground
Posted by Rose on 28th Feb 2023
Smart travel clothing for mature women: versatility and comfort are key
This Travel Tale winner slimmed her baggage while keeping her style options open
When you mix business with pleasure while traveling, the clothes you take along can easily mushroom. Travelers like Paula Kirifides, this week's Travel Tale winner, have learned to pare things down to those versatile essentials that'll easily cover your whole itinerary. Paula's a long-time Sympatico fan and she tells it best herself:
I bought my first Sympatico skirt for a trip to Israel, but we only travel that far afield every few years, so I thought you might be interested in some photos that illustrate how well Sympatico clothes work for less exotic destinations.
The occasion was a midweek church conference in Jacksonville, Florida. I was a delegate for my women's group, so I wanted to look put together, but I also wanted to be comfortable and not need to change clothes a dozen times a day for various functions. I am trying to pack less on trips, because the older I get, the less fun lugging huge suitcases is becoming. To top it off, whatever I wore had to be comfortable in a humid Florida July. A tall order, but my Sympatico wardrobe filled it admirably. The only other outfit I wore was a black jacket dress for a fancy Grand Banquet the final evening.
We flew out on Tuesday afternoon. My Black Cropped Pants and Plum Tuxedo Top worked well on the plane. On a long overseas flight, I would want stretchy pants, but for the shorter trip, the cropped pants were comfortable and suitable later for dinner and a walk along the Jacksonville Riverfront.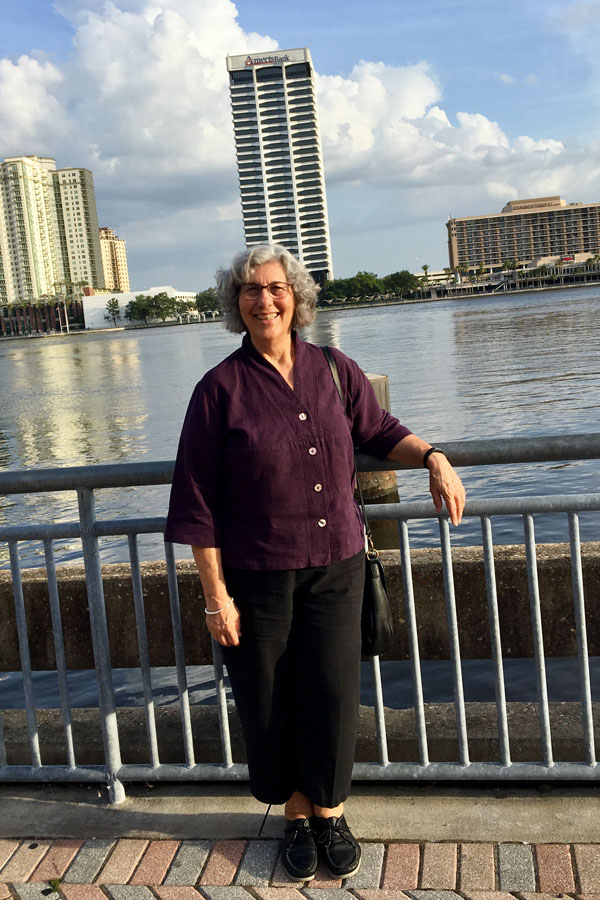 The first day of the conference was the opening ceremony and meetings, followed by a bus trip to historic St. Augustine for a stroll through the Old Town, a tour of the St. Photios Shrine and a walk to the cemetery to lay a wreath to commemorate Greek Landing Day. We ended up at the elegant Lightner Museum for a banquet. The day called for being dressed up a bit but comfortable, and my Lightweight Slate Tuxedo Top over a Lightweight Grey Fog Tank and a Grey Fog Curved Skirt were cool enough to walk in the heat and hit that sweet spot between casual enough for a tourist area and dressed enough for the dinner.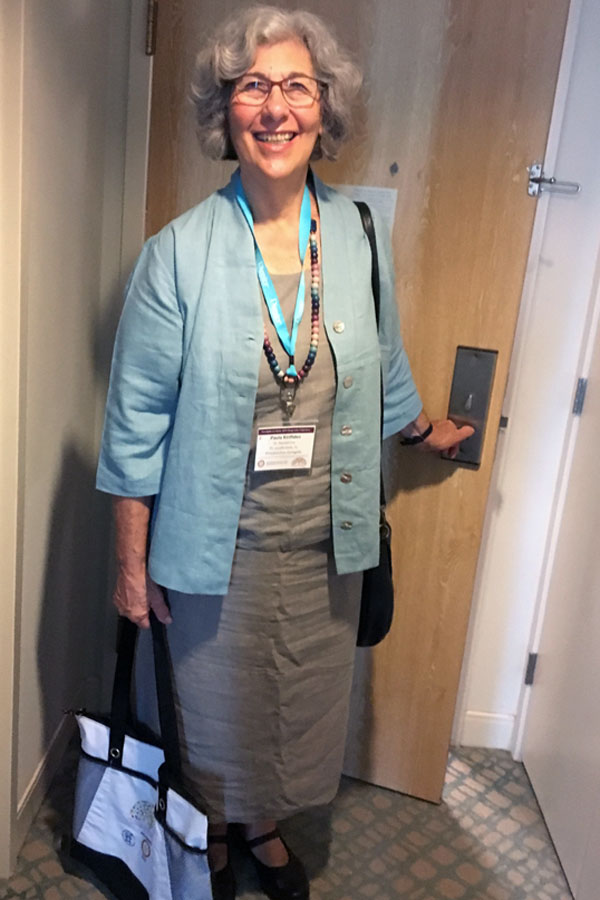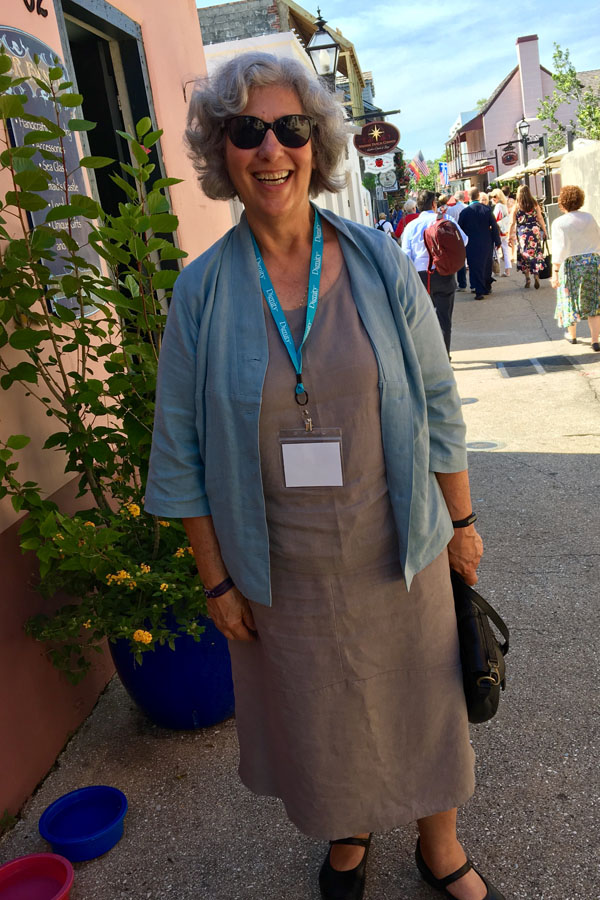 Day two was small group meetings before a fancy-dress dinner at night. I wore the first Sympatico skirt I bought, a Graphite Angled Skirt with a Graphite tank and Tuxedo Top.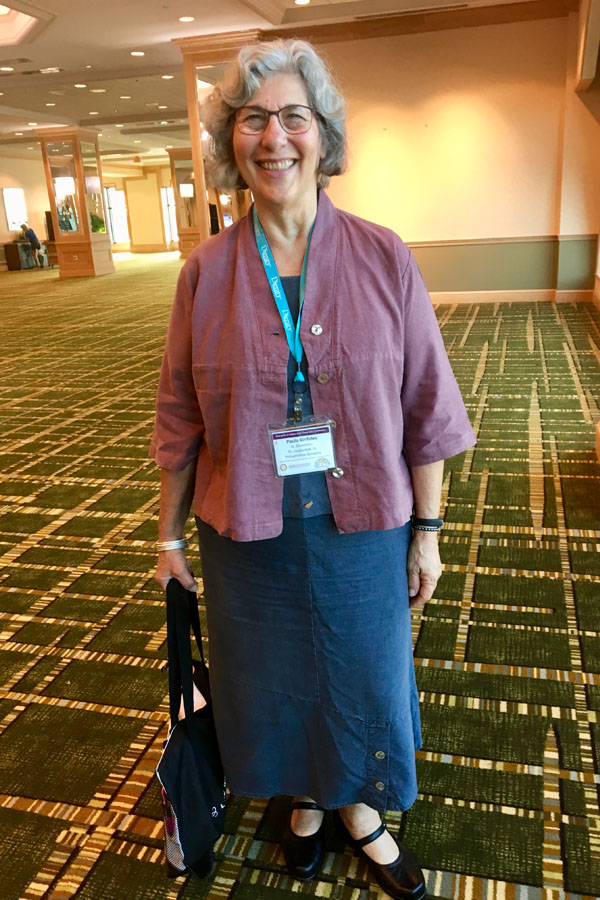 Finally, our last day was a church service and another luncheon. After we checked out, my husband and I walked across the St.Johns river to visit some museums before heading home.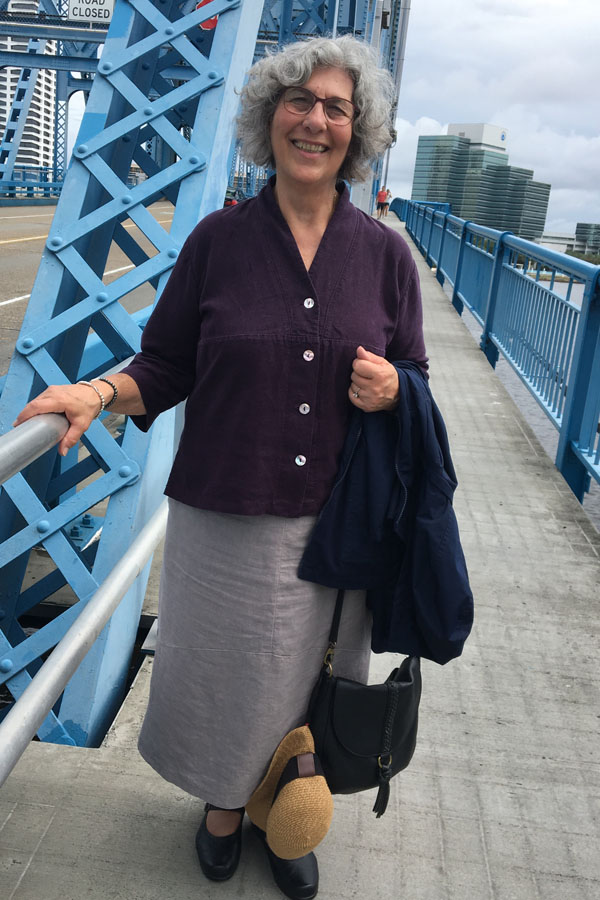 Do you have any advice for travelers when it comes to travel clothes for mature women? We'd love to hear from you in comments below!