What are the qualities that make a great casual skirt?
Posted by Rose on 15th Nov 2021
From a versatile, long travel skirt to shorter, flouncier designs like my Flip Skirt, there are a few key ingredients I always include.
This post was prompted by considering the elements that most matter to me when designing or wearing casual skirts. It really boils down to just a few things:
Fabric that breathes, is made to last and is good for you and the planet
A flexible and versatile design that addresses gaining or losing a few pounds
And above all, STYLE! Classic shapes and smart fabrications outlive trendy fads.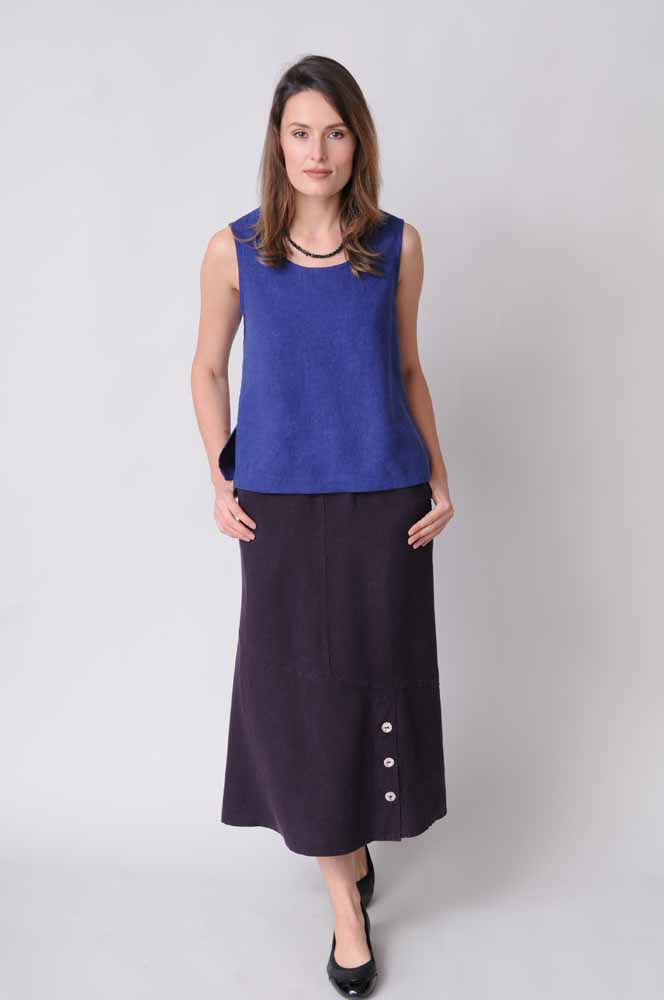 The Angled Skirt in Plum is handcrafted in the US from a sustainable hemp/Tencel blend that breathes beautifully.
That said, there is a lot more that goes into the design of a casual skirt that helps ensure it'll become a wardrobe favorite among Sympatico fans. Indeed, in designing skirts, or anything else in my sustainable collection of Tops, Pants, and Skirts, I'm aiming for a garment that will become a key part of your capsule wardrobe.
In another post in which I waxed rhapsodic about what makes a great skirt, freedom of movement ranks high in my priorities. Even a longer skirt chosen for modesty or sun protection needs to give you unhampered mobility. Stepping up into buses or getting aboard an SUV is possible with strategically located vents as with Sympatico's Angled Skirt and Curved Skirt.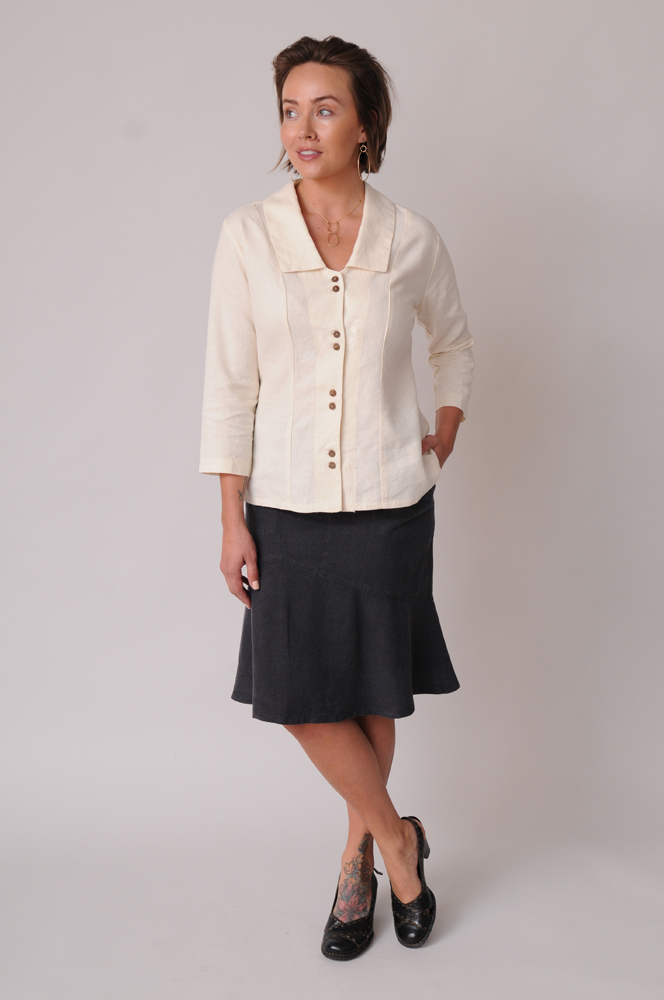 Anastacia's Flip Skirt has a comfy elastic waist that addresses the reality of gaining or losing a few pounds.
Another element the Curved Skirt, Flip Skirt and Angled Skirt share is POCKETS! If you're frustrated by skirts that lack functional pockets, these designs offer roomy pockets that are actually useful! In writing about the Angled Skirt in another blog post, I also shared the input of Sympatico customers who are big fans of the skirt.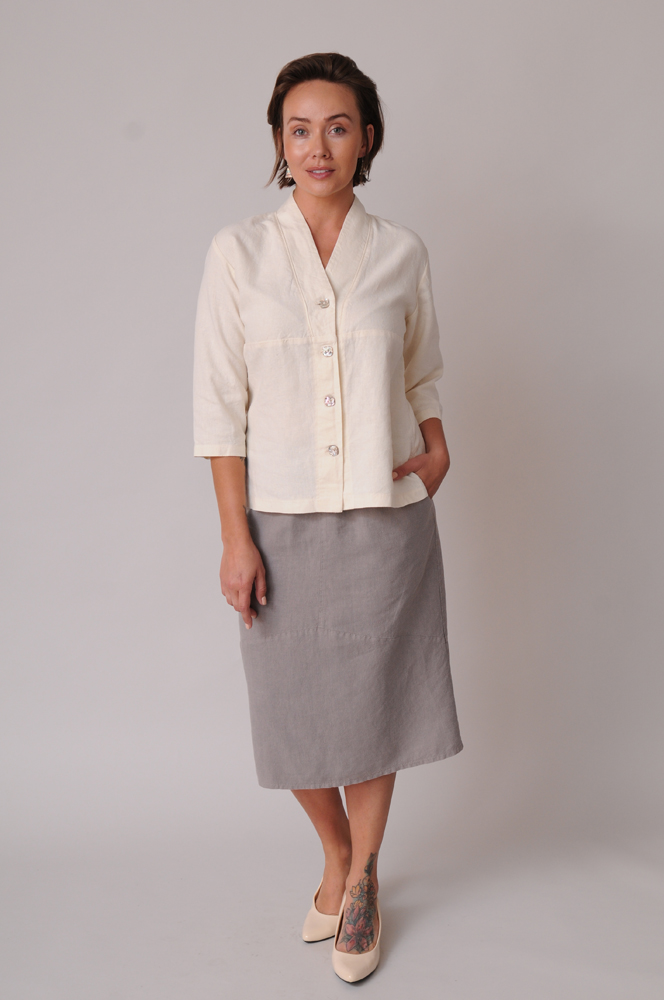 My mid-length Curved Skirt dresses up or down and possesses a stylish profile that's endured since the mid 1950s!
Some of Sympatico's strongest skirt advocates also happen to be avid travelers too. No surprise there. Because the hemp/Tencel blend used in all my skirts packs easily, these voyagers make them a key element in their travel wardrobes. In this blog post, I address the question of lengths among the Sympatico skirt lineup. As I note in that post, your height is a big deciding factor.