Clothing Style Tip: Versatile capsule wardrobes make travel a breeze
Posted by Rose on 13th Dec 2022
A well chosen capsule wardrobe will help iron out the challenges of dressing well on the road.
A lot of Sympatico's most devoted customers are also serious travelers. As savvy globetrotters, I'm grateful that over the years they've shared with me their accumulated wisdom about strategic packing for travel. Their experiences helped inform my guide, Pack light and look great on your next travel adventure. In it, I offer some basic ideas that can help ensure the clothes you take along make sense for your destination. To also help organize your travel wardrobe, download my handy packing list in PDF format.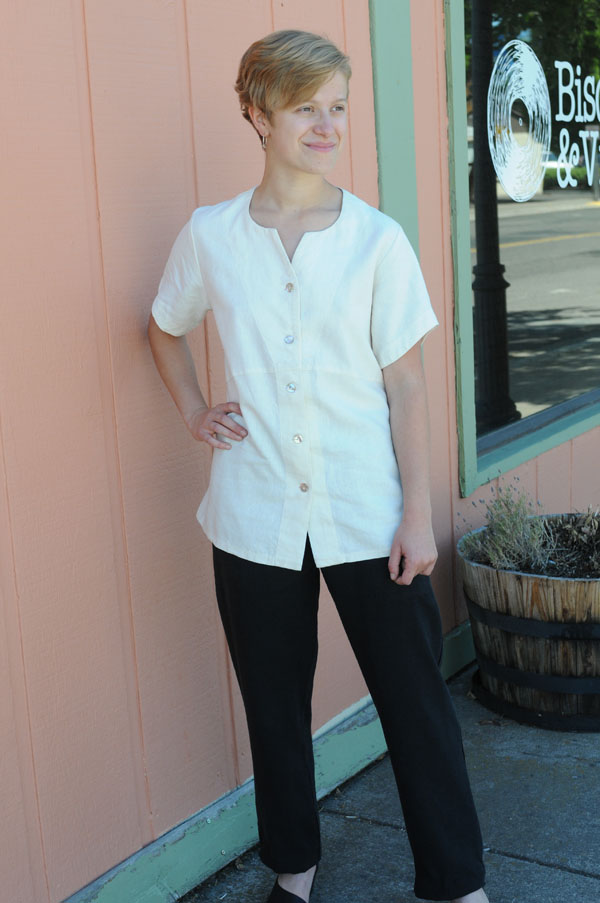 A Swallowtail Top in Natural over Stovepipe Pants makes an easy-breathing ensemble at home or on your next adventure.
Because I'm always on the lookout for great travel wardrobe advice, I began a recurring Sympatico newsletter feature called Travel Tales. In it, customers share their travel experiences. A common theme is the idea of a capsule wardrobe of essentials that mix and match fluidly. One that can, for example, deal with the variables of frigid aircraft cabins as well as tropical heat upon arrival. Many of the principles of any capsule wardrobe also apply to one that's fine-tuned for travel. Of course, when you travel, there may also be social, cultural and religious concerns to consider. The internet can be a valuable resource for checking out how the locals dress at your destination(s).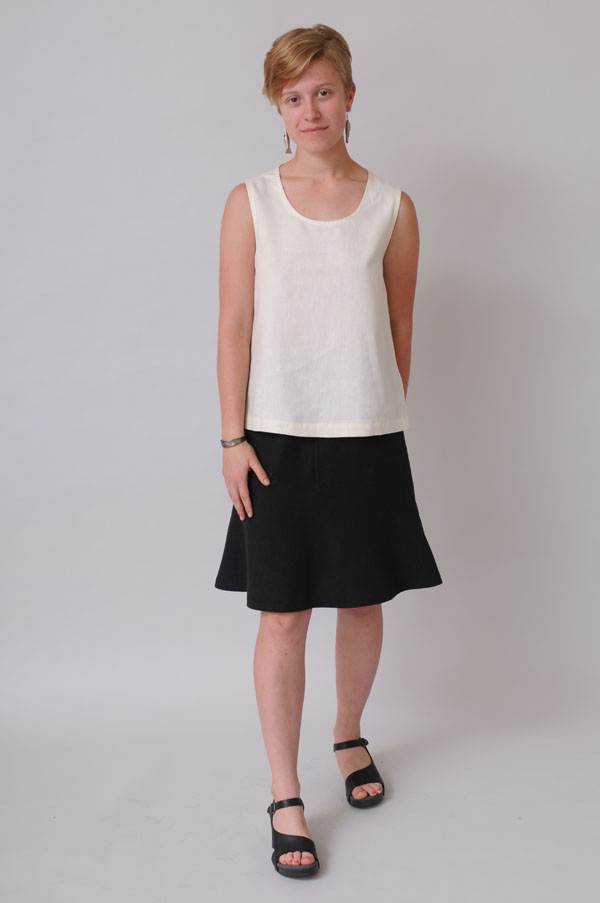 For a classic profile and maximum cool, pair a Tank Top in Natural with a Black Flip Skirt. (This skirt is the 20" length.)
Some capsule wardrobe basics for travel:
Focus on versatility; things that will work night and day and that layer easily.
Select items that easily dress up or down.
If you opt for a new garment, give it a trial run before your departure.
Choose comfortable favorites that coordinate and mix and match well.
Lay out your "short list" of garments and weed out any with special needs like dry cleaning.
Are your short-list survivors easy to wash and dry on route? Culture- and temperature-appropriate?
Sturdy, comfortable shoes are not an option, but an essential!
Always take a swim suit (unless you're headed to Arctic climates).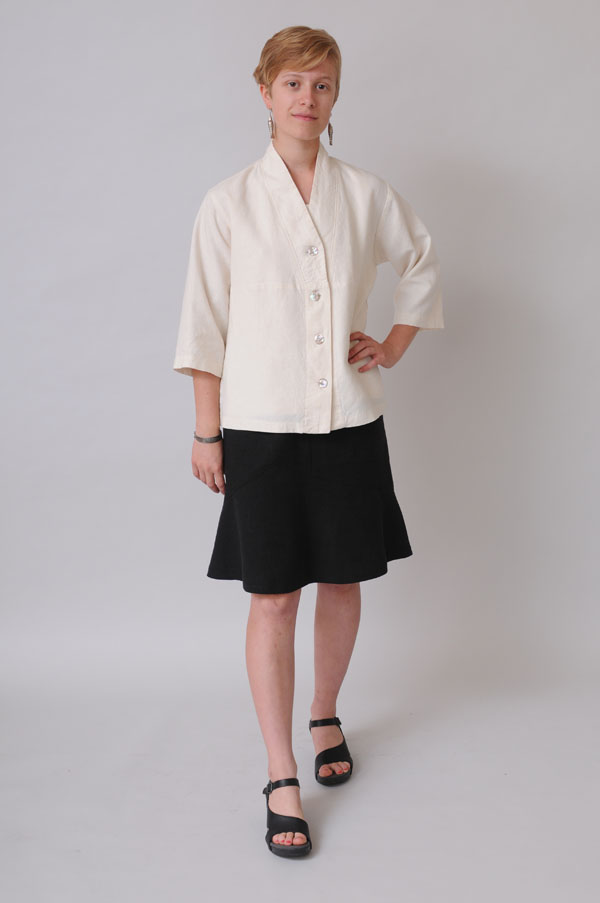 When temperatures drop, slip on a hemp Tencel Tuxedo Top in Natural.
Go for easy-care fabrics that wash out easily in hotel sinks and that will look presentable after a long day.
That's where Sympatico's hemp/Tencel fabric excels. Its slightly textured surface is forgiving and wrinkles can usually be handled by simply hanging the garment overnight. (A steamy bathroom will help that process along as will spritzing your Sympatico items with water.) Thanks to hemp's naturally anti-microbial action, many customers report wearing their clothes longer between launderings both at home and on the road.
Speaking of being on the road, I'd love to hear about any travel experiences you have to share that involve Sympatico styles. If I publish your Travel Tale you'll receive a $100 Sympatico store credit. You'll find tips for submitting your Travel Tale here.