Posted by Rose on 5th Apr 2018
Don't pack too much!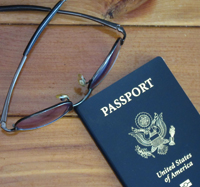 It slows you down, tires you out and leaves no room for purchases. What's essential: passport or ID, money, good shoes, medications.
What's smart: a coordinated wardrobe that looks stylish, feels comfortable and is culturally appropriate.
Check the weather for your destination: what's the norm and what's currently happening? Look at photos on the internet to see how the locals dress.
Choose clothing items that mix and match well. One or two colors may suffice if you add pizazz with a colorful scarf or shawl. Choose colors that don't show stains easily. Wear what you already know looks good.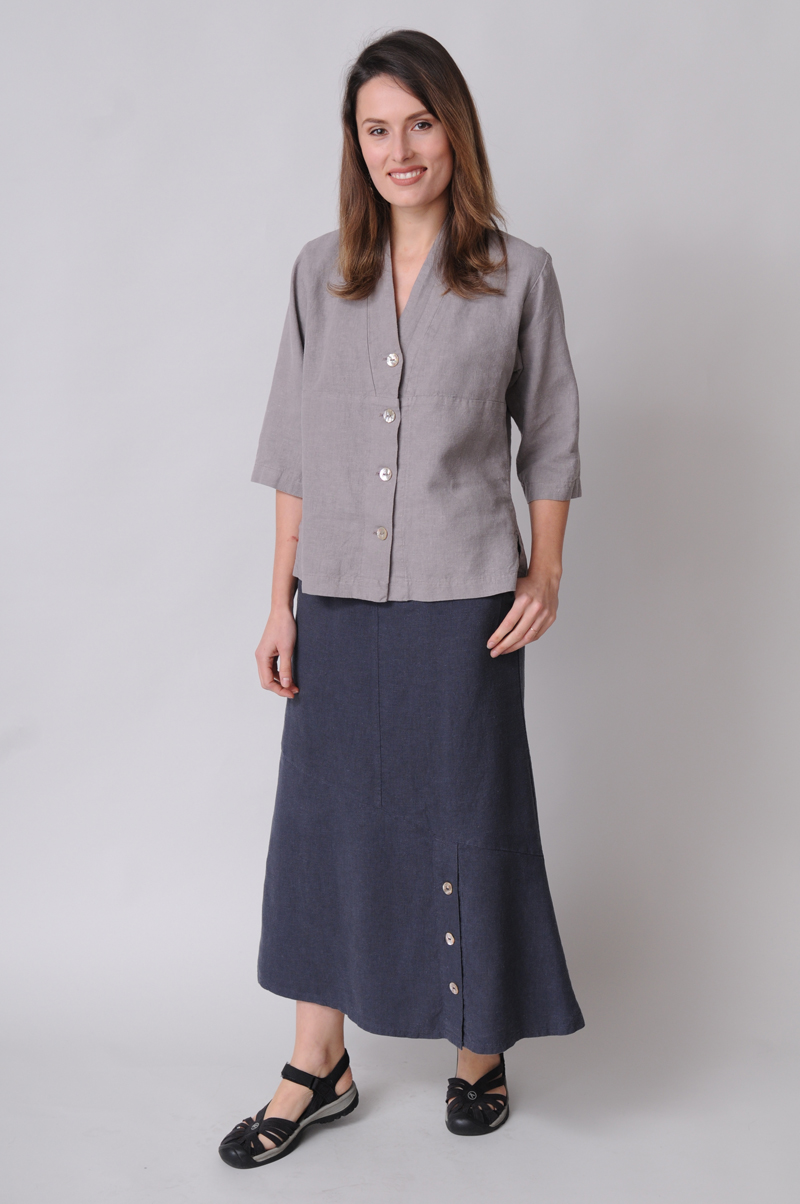 Our Grey Fog Tuxedo Top and Graphite Angled Skirt coordinate well with other pieces.
Choose clothing that's loose enough to be comfortable in extreme heat or to layer for warmth. Airplanes and buses can be chilly. And even in a hot, humid climate, you may need long sleeves for sun or mosquito protection.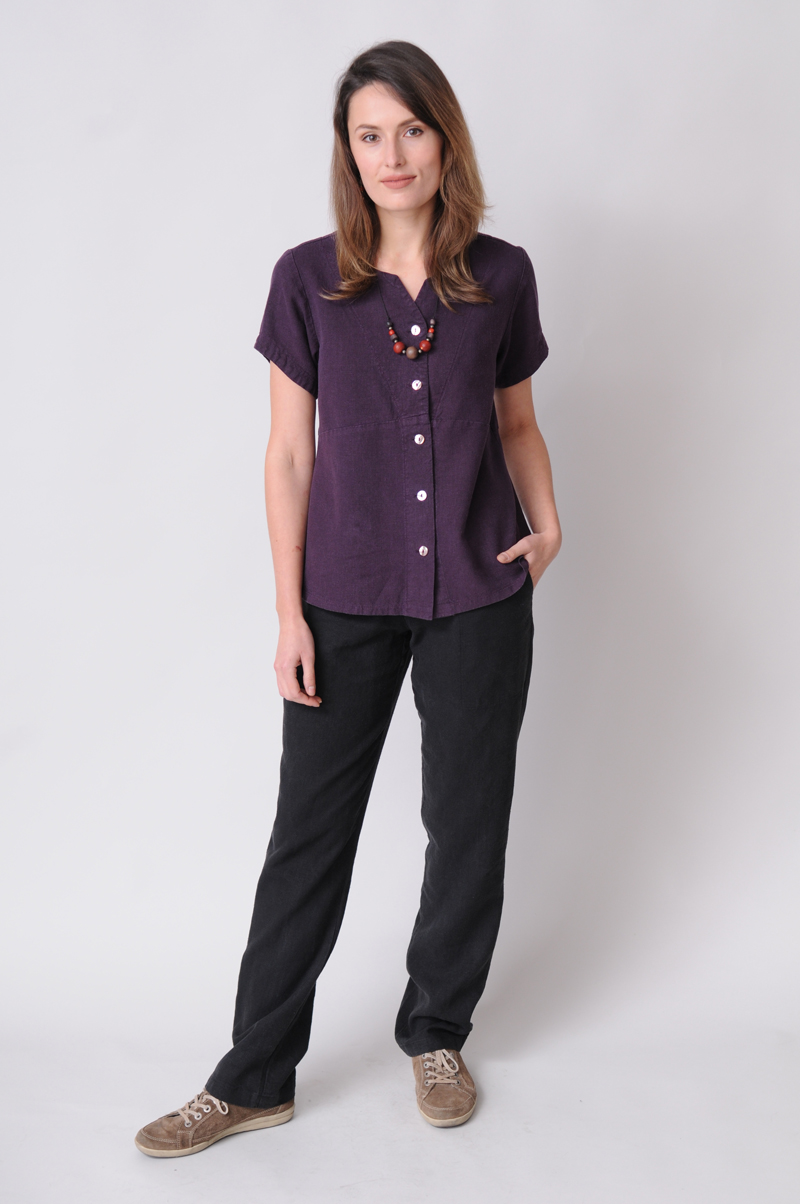 Loose but layer-able in our Plum Swallowtail Top and Black Stovepipe Pants
Bring clothing that is hand- or machine-washable. If you're on the move, you may only have time to wash in the sink and hang dry overnight.
Choose jewelry that you can afford to lose. Take just two or three pairs of earrings plus a necklace and keep them organized in a small bag.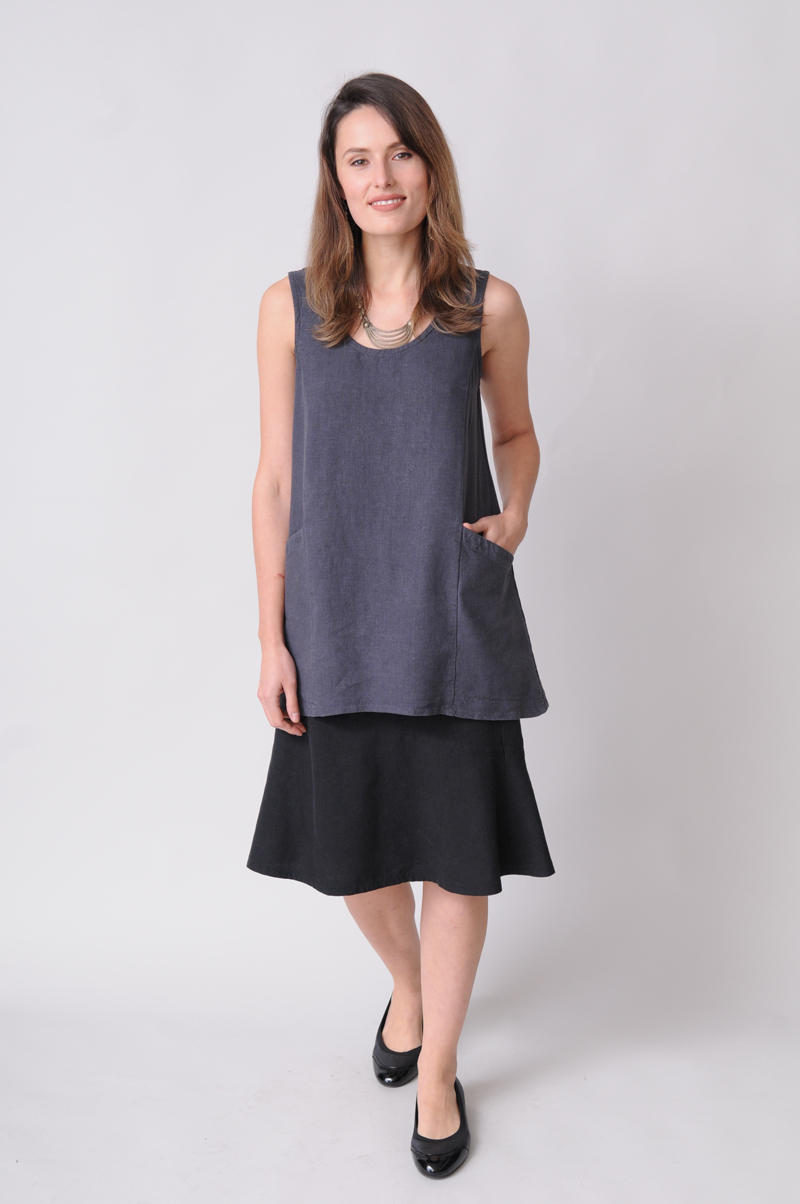 Hand wash our Graphite Trapeze Tunic and Black Flip Skirt and hang to dry overnight.
Consider the cultural norms in your destination. Scarves are useful accessories that double as head and arm coverings and lend interest to an outfit.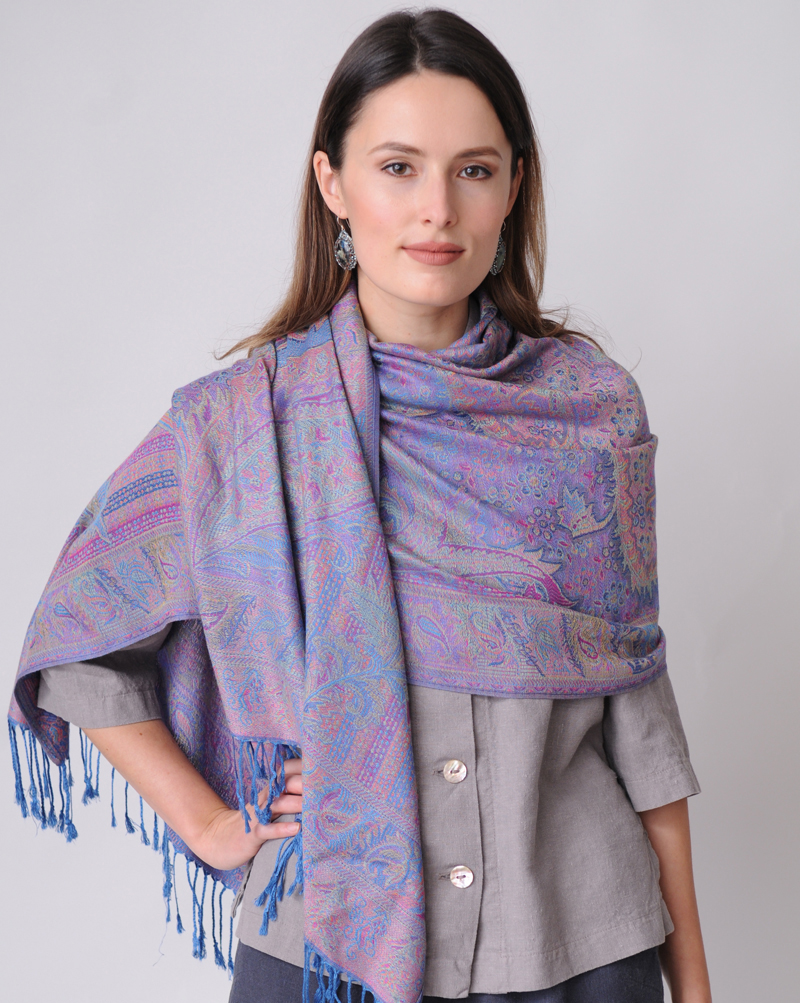 Scarves can add warmth or sun protection and make impromptu head coverings when needed.
Comfortable shoes are essential! Choose comfort over fashion if a choice must be made. Take two (at most, three) pair so that you have a change in case you develop blisters wearing a trusted brand.

Always pack a swim suit (unless maybe you're going to Antarctica)! Who wants to miss hot springs or waterfalls or waste time looking for appropriate swimwear?
Organize small clothing items such as lingerie by grouping them into inside compartments. Zippered laundry bags are light and inexpensive and useful when you return home.
Download your printable PDF Packing List here!