Making & selling hemp clothing in a pandemic has its challenges
Posted by Rose on 25th Sep 2020
I'm offering my newest color—Garnet—in most all my styles including hemp Stovepipe Pants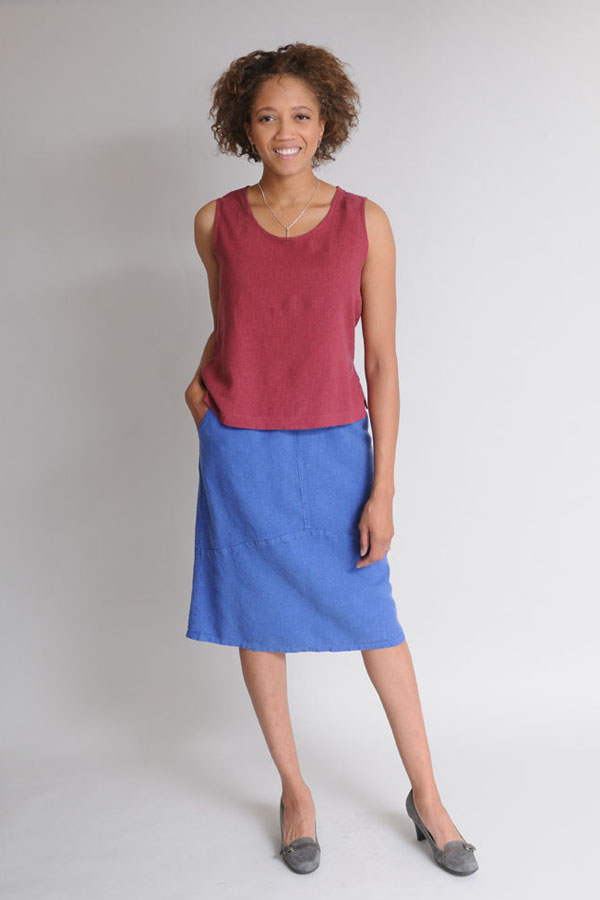 Nikki wears a Tank Top in Garnet over a Curved Skirt in Sapphire.
For autumn, I was focused on adding a warmer note to the Sympatico color lineup. In working with my dyers to create that latest shade—Garnet—my aim was to find an easy-to-wear shade that will work with a broad palette of other colors, especially those in the Sympatico lineup. I think my dyers did a great job. And they pulled it off while partly shut down due to Covid precautions.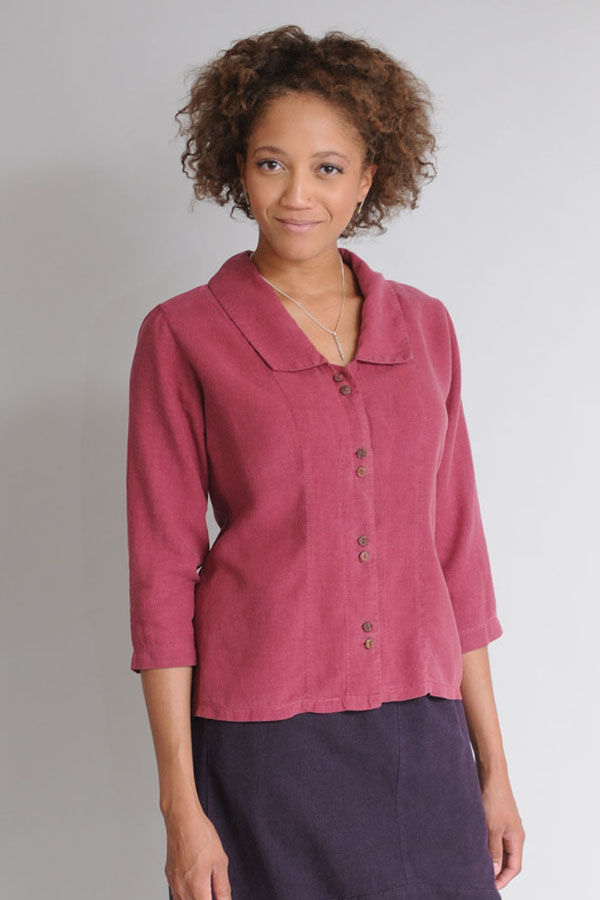 A Princess Top in Garnet works with a broad palette of coordinating shades.
I currently have complete stock on Garnet styles, but as with other seasonal colors, once that limited inventory is sold out, that's it.
But it is also worth mentioning that I can cut and sew any out-of-stock Garnet items at no additional charge, so long as the dyed fabric is on hand. But given the popularity of Garnet so far, my limited supply of uncut Garnet in both Mid Weight and Light Weight hemp/Tencel is likely to disappear fast. So if this is a shade that calls to you, I'd suggest ordering soon. If you need to check on fabric availability you can contact me via email or give me a call at 541-899-3988.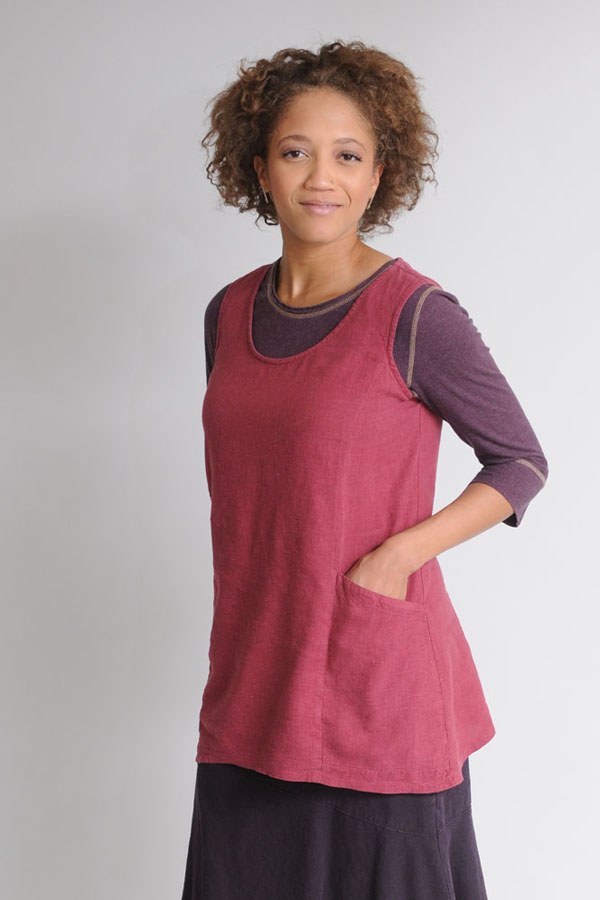 A Trapeze Tunic in Garnet makes for a fun layer in autumn.
Arranging a photoshoot to show Garnet styles on a model turned out to be a challenge during the Covid pandemic with all its precautions. Wanting to keep my model and photographer safe, we originally planned an outdoor shoot at a nearby historic farm. That plan fell apart due to dense wildfire smoke. So we settled on shooting here at Sympatico while taking taking steps to make sure everybody was protected during the shoot.
Then my photographer, Robert, was evacuated due to the horrendous Almeda fire, which devastated Talent, where he lives. Although his home thankfully survived the conflagration, Robert had had no time to gather up all his photographic equipment.
At that point, it looked like I might have to resort to being my own model and photographer again, as I did in this past spring when introducing Sapphire during the early pandemic days. Thankfully, Robert was able to retrieve his gear from the charred, locked-down town of Talent, and the shoot was back on.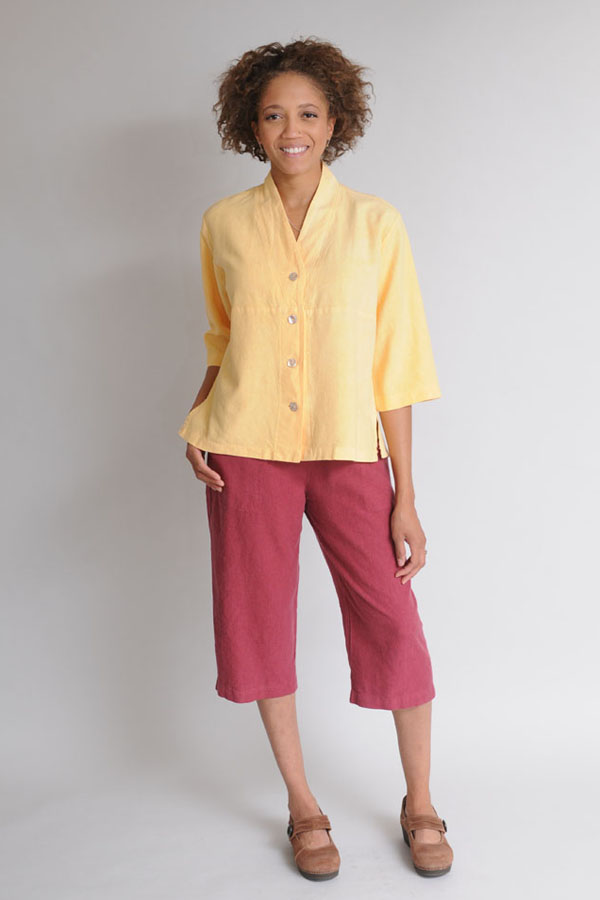 Garnet Cropped Pants below a Buttercup Tuxedo Top.
Nikki, my ever-reliable model, and Robert came through big time doing great work despite the challenging circumstances. I'm grateful to them both for embodying the resilience and spirit that we will all need to get through these extraordinary times.