Home-office hits: A hemp skirt, Tencel pants & go-anywhere Trapeze Top
Posted by Rose on 1st Jun 2020
Women's casual outfits in sustainable hemp and Tencel offer natural grace wherever your work takes you.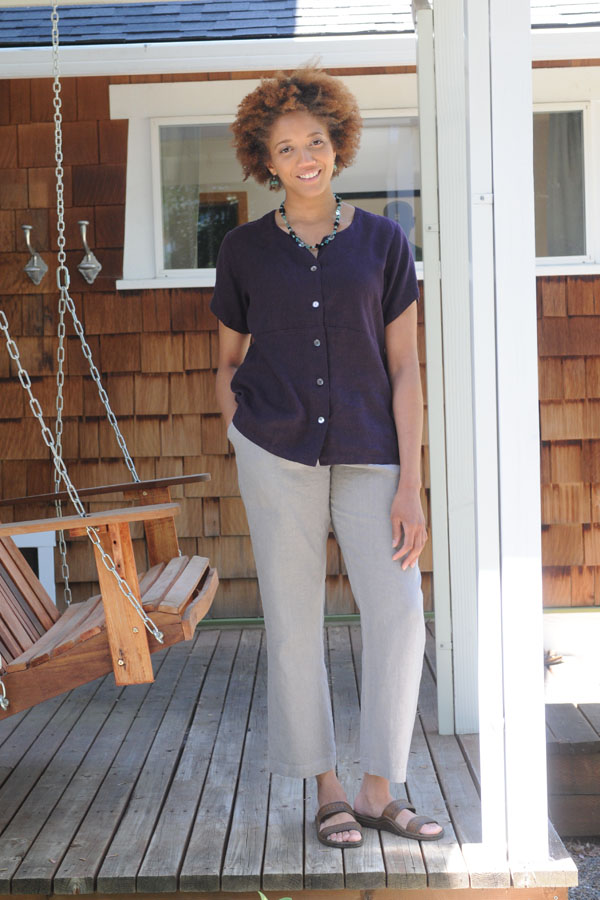 The Swallowtail Top over Stovepipe Pants makes a calm, collected outfit that shrugs off summer's cauldron.
One of the things my husband loves about working from home is the fact there are no rules when it comes to dress. Sweats in the winter, well-worn shorts in the summer suit him fine. But me, not so much. Even though I may have few face-to-face daily encounters in our rural location, I find I choose my outfit for the day using similar ground rules to those I've used in the past when dressing for work to which I commuted:
Comfort is paramount; navigating work environments and professional challenges in relaxing outfits can actually help buffer them.
Feeling put-together can buttress confidence and a well-chosen outfit will help (even if the setting is a Zoom meeting).
Choose fabrics, colors, and shapes that work with your complexion and body.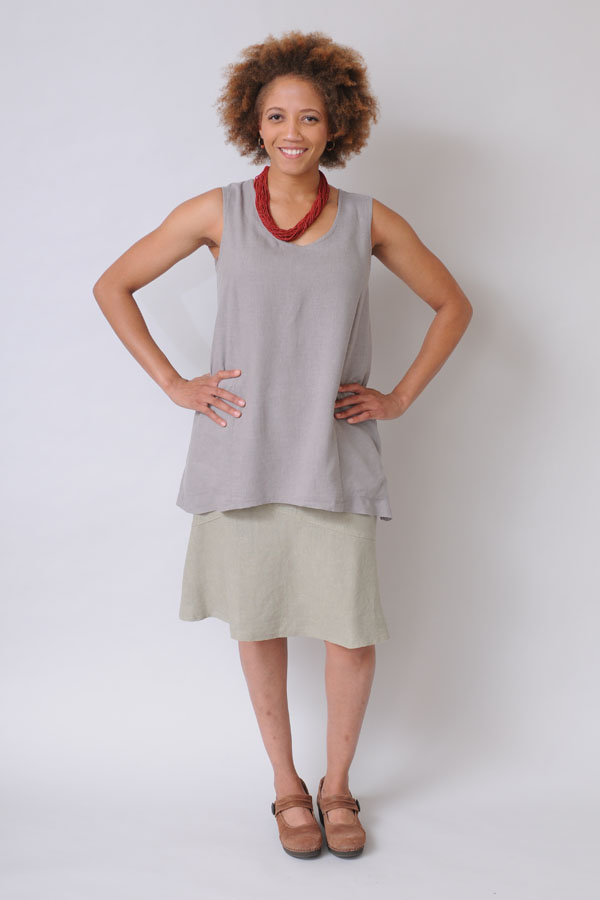 A Trapeze Tunic mated with a Flip Skirt transitions effortlessly from casual to work settings.
My taste leans toward simplicity. In finding designs that work in the Sympatico collection, observing customers and considering their feedback are a core part of R&D. Sometimes, my customers also provide product descriptions that I can't top, as Laura recently did in posting a review on the Sympatico website:
It's difficult not to gush about this top. Aside from Sympatico's usual stellar fabric and color, the design of the trapeze tunic is extra special. It's so simple and flattering, with details that make me happy (like the pockets). This top has everything I love: it's comfortable, simple, a little unusual, and hugely flattering.I put it on over leggings, add a necklace, and I have an outfit that can go almost anywhere. I wish everything were that easy.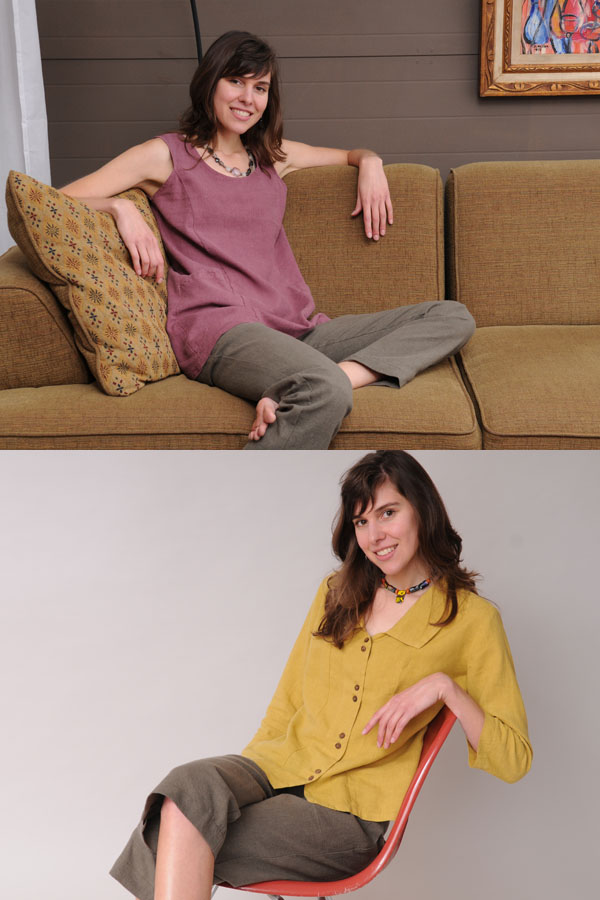 Relaxing in a Trapeze Tunic with Stovepipe Pants (top). For a slightly dressier look, pair the Princess Top with Cropped Pants.
In the early 70s, when I first began working, short, short skirts were de rigueur. Continually tugging at the hem, especially when sitting or bending, was both embarrassing and uncomfortable for a young woman. Desks came equipped with a "modesty panel." Thankfully, miniskirts have gone the way of all, ahem, flesh. As mature women, many of us are unwilling to factor in the male gaze in setting our dressing standards. Cheers for that!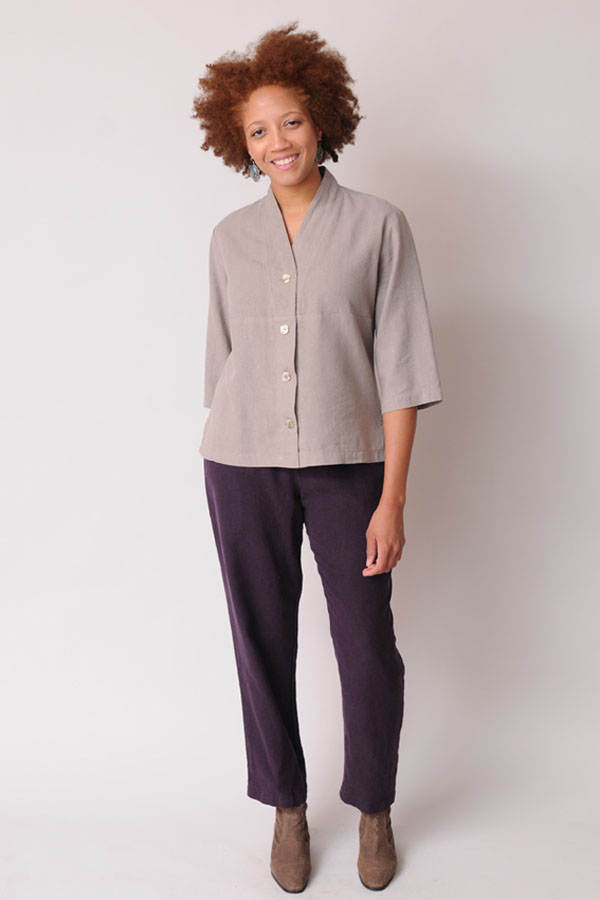 Another outfit that spans the home versus office dressing divide: a Tuxedo Top over Stovepipe Pants.